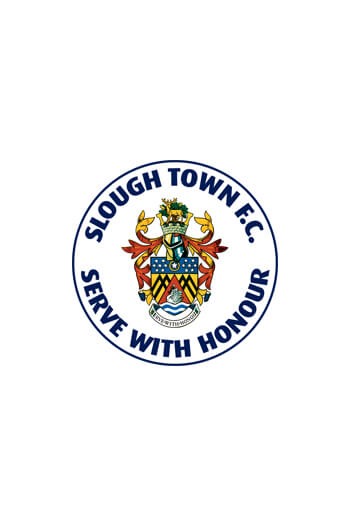 Stats
Position:
Unknown
First Appearance:
10-10-1896 vs 1st Scots Guards
Appearances:
125
First Goal:
07-02-1903 vs Wolverton
Goals:
6
Bio
At 75, Reg, is still a very active member of the bowls section of Slough Cricket Club and only was in the London and Southern Counties Rink Championship side. Was a member of the bowls side which won the Bucks Rink Championship.

At the beginning of the century, Reg Young was a member of the Slough football team which won the Berks and Bucks Senior Cup for the first time. Another side to his early sports career shows him as the first captain of Slough harriers and a leading light in athletics, with special emphasis on steeplechasing and running.

History
| Match Date | Home | Score | Away | Competition | Goals | Cards | |
| --- | --- | --- | --- | --- | --- | --- | --- |
| 31-03-1909 | Windsor & Eton | 5-1 | Slough Town | Oxford Hosp. Cup | | | Match report |
| 13-02-1909 | Slough Town | 1-1 | Maidenhead Norfolkians | League | | | Match report |
| 06-02-1909 | Slough Town | 1-4 | Reading Res. | League | | | Match report |
| 31-10-1908 | Hanwell | 3-2 | Slough Town | FA Amateur Cup | | | Match report |
| 24-10-1908 | Slough Town | 2-2 | Hanwell | FA Amateur Cup | | | Match report |
| 08-04-1908 | Slough Town | 1-1 | Brentford Res. | League | | | Match report |
| 29-02-1908 | Slough Town | 1-1 | Hounslow | League | | | Match report |
| 15-02-1908 | Slough Town | 3-1 | Staines Town | League | | | Match report |
| 18-01-1908 | Slough Town | 2-3 | Reading Amateurs | B&B Senior Cup | | | Match report |
| 21-12-1907 | Slough Town | 3-5 | Southall | League | | | Match report |
| 14-12-1907 | Newbury Town | 0-1 | Slough Town | B&B Senior Cup | | | Match report |
| 16-11-1907 | Slough Town | 0-1 | Windsor & Eton | League | | | Match report |
| 26-10-1907 | Slough Town | 2-4 | Maidenhead Norfolkians | Oxford Hosp. Cup | | | Match report |
| 19-10-1907 | 1st Grenadier Guards | 4-2 | Slough Town | League | | | Match report |
| 05-10-1907 | Slough Town | 1-1 | Maidenhead Norfolkians | FA Cup | | | Match report |
| 16-03-1907 | Slough Town | 1-3 | Shepherds Bush | League | | | Match report |
| 02-03-1907 | Slough Town | 7-1 | Hanwell | League | | | Match report |
| 16-02-1907 | Maidenhead Norfolkians | 4-0 | Slough Town | B&B Senior Cup | | | Match report |
| 09-02-1907 | Slough Town | 4-2 | Brentford Res. | League | | | Match report |
| 02-02-1907 | Slough Town | 3-2 | Windsor & Eton | League | | | Match report |
| 19-01-1907 | Slough Town | 3-0 | Hounslow | League | | | Match report |
| 12-01-1907 | Slough Town | 0-4 | Reading Amateurs | Oxford Hosp. Cup | | | Match report |
| 24-12-1906 | Slough Town | 6-1 | Staines Town | League | | | Match report |
| 08-12-1906 | Chesham Generals | 1-2 | Slough Town | B&B Senior Cup | | | Match report |
| 10-11-1906 | Slough Town | 2-1 | Abingdon Town | B&B Senior Cup | | | Match report |
| 03-11-1906 | Maidenhead Norfolkians | 3-0 | Slough Town | League | | | Match report |
| 13-10-1906 | Slough Town | 3-2 | Maidenhead United | FA Amateur Cup | | | Match report |
| 28-04-1906 | Maidenhead Norfolkians | 3-1 | Slough Town | League | | | Match report |
| 14-04-1906 | Maidenhead Norfolkians | 4-6 | Slough Town | Oxford Hosp. Cup | | | Match report |
| 11-04-1906 | 2nd Cold Steam Guards | 2-1 | Slough Town | League | | | Match report |
| 07-04-1906 | Slough Town | 4-1 | Uxbridge | League | | | Match report |
| 31-03-1906 | Uxbridge | 4-0 | Slough Town | League | | | Match report |
| 17-03-1906 | Oxford City | 3-4 | Slough Town | Oxford Hosp. Cup | | | Match report |
| 10-03-1906 | Slough Town | 14-0 | Hanwell | League | | | Match report |
| 10-02-1906 | Slough Town | 0-4 | Maidenhead Norfolkians | League | | | Match report |
| 03-02-1906 | Maidenhead United | 2-2 | Slough Town | League | | | Match report |
| 27-01-1906 | Slough Town | 2-0 | Windsor & Eton | League | | | Match report |
| 06-01-1906 | Slough Town | 1-2 | Hounslow | League | | | Match report |
| 30-12-1905 | Slough Town | 5-0 | Maidenhead United | League | | | Match report |
| 26-12-1905 | Windsor & Eton | 1-1 | Slough Town | League | | | Match report |
| 16-12-1905 | Slough Town | 3-2 | Windsor & Eton | Oxford Hosp. Cup | | | Match report |
| 09-12-1905 | Slough Town | 2-2 | Brentford Res. | League | | | Match report |
| 25-11-1905 | Slough Town | 6-0 | Staines Town | League | | | Match report |
| 18-11-1905 | Wycombe Wanderers | 4-1 | Slough Town | FA Cup | | | Match report |
| 28-10-1905 | Chesham United | 2-5 | Slough Town | FA Cup | | | Match report |
| 21-10-1905 | Slough Town | 5-1 | Abingdon Town | B&B Senior Cup | | | Match report |
| 14-10-1905 | Reading Amateurs | 3-0 | Slough Town | FA Amateur Cup | | | Match report |
| 07-10-1905 | Slough Town | 4-2 | Windsor & Eton | FA Cup | | | Match report |
| 23-09-1905 | Slough Town | 3-2 | Reading Amateurs | FA Cup | | | Match report |
| 16-09-1905 | Hounslow | 3-1 | Slough Town | League | | | Match report |
| 01-04-1905 | Slough Town | 1-4 | Maidenhead Norfolkians | Oxford Hosp. Cup | | | Match report |
| 18-03-1905 | Reading Amateurs | 4-0 | Slough Town | B&B Senior Cup | | | Match report |
| 04-03-1905 | Slough Town | 2-1 | Chesham Generals | League | | | Match report |
| 18-02-1905 | Slough Town | 1-1 | Chesham United | League | | | Match report |
| 04-02-1905 | Slough Town | 1-1 | Maidenhead Norfolkians | League | | | Match report |
| 31-12-1904 | Maidenhead Norfolkians | 2-1 | Slough Town | League | | | Match report |
| 03-12-1904 | Maidenhead Norfolkians | 1-3 | Slough Town | B&B Senior Cup | | | Match report |
| 19-11-1904 | Slough Town | 2-1 | Oxford City | Oxford Hosp. Cup | | | Match report |
| 12-11-1904 | Slough Town | 3-1 | Wolverton | League | | | Match report |
| 22-10-1904 | Aylesbury United | 2-4 | Slough Town | League | | | Match report |
| 08-10-1904 | Slough Town | 1-2 | Maidenhead United | FA Amateur Cup | | | Match report |
| 17-09-1904 | Slough Town | 2-4 | Reading Amateurs | FA Cup | | | Match report |
| 04-04-1904 | Slough Town | 0-3 | Chesham Generals | League | | | Match report |
| 26-03-1904 | Maidenhead Norfolkians | 3-0 | Slough Town | League | | | Match report |
| 12-03-1904 | Chesham United | 3-2 | Slough Town | League | | | Match report |
| 05-03-1904 | Aylesbury United | 7-1 | Slough Town | League | | | Match report |
| 20-02-1904 | Slough Town | 1-2 | Chesham United | League | | | Match report |
| 13-02-1904 | Slough Town | 4-0 | Maidenhead Norfolkians | League | | | Match report |
| 06-02-1904 | Chesham United | 2-1 | Slough Town | B&B Senior Cup | | | Match report |
| 09-01-1904 | Maidenhead United | 0-2 | Slough Town | League | | | Match report |
| 07-01-1904 | Oxford City | 2-1 | Slough Town | Oxford Hosp. Cup | | | Match report |
| 02-01-1904 | Slough Town | 1-2 | Aylesbury United | League | | | Match report |
| 19-12-1903 | Maidenhead Norfolkians | 6-1 | Slough Town | FA Amateur Cup | | | Match report |
| 12-12-1903 | Slough Town | 1-1 | Maidenhead Norfolkians | FA Amateur Cup | | | Match report |
| 05-12-1903 | Slough Town | 4-0 | Aylesbury United | B&B Senior Cup | | | Match report |
| 28-11-1903 | Marlow | 1-4 | Slough Town | B&B Senior Cup | | | Match report |
| 21-11-1903 | Slough Town | 4-1 | Maidenhead United | FA Amateur Cup | | | Match report |
| 14-11-1903 | Wycombe Wanderers | 5-2 | Slough Town | FA Cup | | | Match report |
| 07-11-1903 | Slough Town | 5-1 | Leighton Coe Springs | FA Amateur Cup | | | Match report |
| 31-10-1903 | Slough Town | 8-3 | Chesham United | FA Cup | | | Match report |
| 17-10-1903 | Maidenhead Norfolkians | 1-3 | Slough Town | FA Cup | | | Match report |
| 10-10-1903 | Slough Town | 11-2 | Marlow | FA Amateur Cup | | | Match report |
| 03-10-1903 | Slough Town | 2-1 | Reading Amateurs | FA Cup | | | Match report |
| 19-09-1903 | Marlow | 1-2 | Slough Town | FA Cup | | | Match report |
| 18-04-1903 | Slough Town | 0-0 | Chesham Generals | League | | | Match report |
| 15-04-1903 | Slough Town | 4-1 | Wycombe Wanderers | League | | | Match report |
| 13-04-1903 | Aylesbury United | 1-3 | Slough Town | B&B Senior Cup | | | Match report |
| 04-04-1903 | Wycombe Wanderers | 3-1 | Slough Town | League | | | Match report |
| 21-03-1903 | Chesham Generals | 4-1 | Slough Town | League | | | Match report |
| 14-03-1903 | Maidenhead Norfolkians | 1-0 | Slough Town | League | | | Match report |
| 28-02-1903 | Slough Town | 4-2 | Aylesbury United | League | | | Match report |
| 07-02-1903 | Wolverton | 1-7 | Slough Town | B&B Senior Cup | | | Match report |
| 13-12-1902 | Slough Town | 1-2 | Chesham Generals | FA Amateur Cup | | | Match report |
| 29-11-1902 | Maidenhead United | 1-2 | Slough Town | League | | | Match report |
| 31-03-1902 | Wycombe Wanderers | 3-0 | Slough Town | B&B Senior Cup | | | Match report |
| 01-03-1902 | Marlow | 1-0 | Slough Town | League | | | Match report |
| 15-02-1902 | Maidenhead Norfolkians | 4-1 | Slough Town | League | | | Match report |
| 08-02-1902 | Reading Amateurs | 0-3 | Slough Town | B&B Senior Cup | | | Match report |
| 11-01-1902 | Marlow | 0-1 | Slough Town | B&B Senior Cup | | | Match report |
| 04-01-1902 | Slough Town | 1-1 | Marlow | B&B Senior Cup | | | Match report |
| 28-12-1901 | Slough Town | 0-0 | Maidenhead Norfolkians | League | | | Match report |
| 21-12-1901 | Slough Town | 3-0 | Wycombe Wanderers | League | | | Match report |
| 07-12-1901 | Marlow | 2-2 | Slough Town | B&B Senior Cup | | | Match report |
| 09-11-1901 | Slough Town | 0-2 | Wycombe Wanderers | FA Amateur Cup | | | Match report |
| 19-10-1901 | Maidenhead Norfolkians | 2-0 | Slough Town | FA Cup | | | Match report |
| 04-10-1901 | Slough Town | 3-0 | Windsor & Eton | FA Cup | | | Match report |
| 14-09-1901 | Wycombe Wanderers | 2-0 | Slough Town | League | | | Match report |
| 09-03-1901 | Stantonbury St. James | 3-0 | Slough Town | B&B Senior Cup | | | Match report |
| 19-01-1901 | Slough Town | 0-2 | Ealing | FA Amateur Cup | | | Match report |
| 15-12-1900 | Aylesbury United | 1-2 | Slough Town | B&B Senior Cup | | | Match report |
| 08-12-1900 | Harrow Athletic | 0-1 | Slough Town | FA Amateur Cup | | | Match report |
| 01-12-1900 | Slough Town | 0-0 | Aylesbury United | B&B Senior Cup | | | Match report |
| 17-11-1900 | Slough Town | 3-2 | Apsley | FA Amateur Cup | | | Match report |
| 25-10-1900 | Maidenhead United | 3-0 | Slough Town | FA Cup | | | Match report |
| 20-10-1900 | Slough Town | 2-2 | Maidenhead United | FA Cup | | | Match report |
| 13-12-1898 | Wycombe Wanderers | 2-1 | Slough Town | B&B Senior Cup | | | Match report |
| 30-11-1898 | Reading Amateurs | 1-0 | Slough Town | FA Amateur Cup | | | Match report |
| 26-11-1898 | Slough Town | 1-1 | Reading Amateurs | FA Amateur Cup | | | Match report |
| 19-11-1898 | Reading Amateurs | 1-1 | Slough Town | FA Amateur Cup | | | Match report |
| 29-10-1898 | Oxford Cygnets | 0-3 | Slough Town | FA Amateur Cup | | | Match report |
| 06-11-1897 | Aylesbury United | 3-0 | Slough Town | B&B Senior Cup | | | Match report |
| 30-10-1897 | Aylesbury United | 3-1 | Slough Town | FA Amateur Cup | | | Match report |
| 18-09-1897 | Slough Town | 1-6 | Crouch End Vamp | FA Cup | | | Match report |
| 31-10-1896 | Newbury Town | 5-1 | Slough Town | FA Amateur Cup | | | Match report |
| 10-10-1896 | Slough Town | 1-6 | 1st Scots Guards | FA Cup | | | Match report |
Slough Town FC is not responsible for content produced on external websites | Copyright Slough Town FC 2020