Our full-time football programme is the next step in the pathway after the junior academy and one step away from our EDS Squad. The programme has been developed to support aspiring footballers aged 16-18 who demonstrate both talent & commitment to becoming successful both on and off the pitch with our partner school Cox Green School.
The programme offers training Monday to Friday with UEFA qualified coaches, the opportunity to compete in Regional and National competitions such as the FA Youth Cup. It mirrors the professional phase at a pro club by not only offering the training and games programme but by having a huge entheses on developing off the pitch also.
Players will be aided with football fitness based gym sessions, recovery sessions and the use of the latest technology with our player management app - 360Player, Veo Camera and PlayerData GPS vests. All of which are tools to gather evidence of player development which will be assessed during our player review meeting and individual development plans.
The player has access to both A Level and/or BTEC subjects with qualified teachers and a full support network from our sixth form leadership and mentoring team. Since 2016 we have had excellent success with students excelling academically whilst being a full time athlete. Successful students can graduate to:
STFC Elite Development Squad
University
Apprenticeships
US Scholarships with A23 Football Group via Tom Nutter Soccer
To find out more for 23/24 please book a meeting here.
Cox Green sixth form subjects and entry requirements.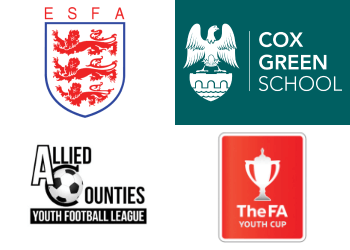 Contact Slough Town FC Academy
If you require further information regarding the Slough Town FC Full Time Academy please complete the contact form below, messages will be responded to in 24-48 hours.