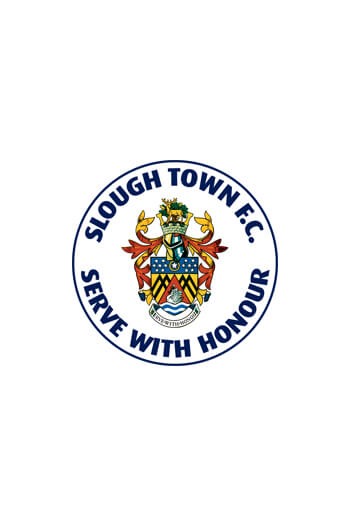 Stats
Squad Number:
1
Position:
Goalkeeper
First Appearance:
12-08-2017 vs Kettering Town
Appearances:
175
First Goal:
N/A
Goals:
0
Clean Sheets:
46
Achievements
2017/18 Won promotion to National League South
2017/18 Managers' Player of the Season (jointly won with Warren Harris)
2018/19 Berks & Bucks FA Senior Cup
2018/19 Supporters' Player of the Season
Bio
26-year-old goalkeeper Jack Turner joined the Rebels in the summer of 2017 from Staines Town.

Turner started his career in the youth team at Staines, but left in 2007 to sign for AFC Wimbledon. After being released at the end of the 2011/12 season, Turner re-joined Staines.

Jack spent four excellent seasons at Staines, where he became known as one of, if not the best goalkeepers in the Isthmian Premier League. His kicking and shot stopping are amongst his biggest assets, and he has been known to save a few penalties in his time, including eight saves from 12 penalties faced in 2016/17.
History
| Match Date | Home | Score | Away | Competition | Goals | Cards | |
| --- | --- | --- | --- | --- | --- | --- | --- |
| 19-01-2021 | Slough Town | 0-2 | Ebbsfleet United | League | | | Match report |
| 16-01-2021 | Slough Town | 3-2 | Braintree Town | League | | | Match report |
| 15-12-2020 | Slough Town | 2-2 | Dartford | FA Trophy | | | Match report |
| 09-12-2020 | Havant & Waterlooville | 0-0 | Slough Town | League | | | Match report |
| 05-12-2020 | Chippenham Town | 2-2 | Slough Town | League | | | Match report |
| 21-11-2020 | Dartford | 2-0 | Slough Town | League | | | Match report |
| 17-11-2020 | Slough Town | 1-3 | Hungerford Town | League | | | Match report |
| 14-11-2020 | Billericay Town | 2-0 | Slough Town | League | | | Match report |
| 07-11-2020 | Slough Town | 2-3 | Maidstone United | League | | | Match report |
| 31-10-2020 | Slough Town | 2-1 | Bath City | League | | | Match report |
| 17-10-2020 | Slough Town | 4-4 | Welling United | League | | | Match report |
| 13-10-2020 | Slough Town | 0-1 | Bath City | FA Cup | | | Match report |
| 10-10-2020 | Dorking Wanderers | 3-1 | Slough Town | League | | | Match report |
| 06-10-2020 | Slough Town | 1-0 | Hemel Hempstead Town | League | | | Match report |
| 03-10-2020 | Dartford | 0-1 | Slough Town | FA Cup | | | Match report |
| 19-07-2020 | Slough Town | 0-3 | Dartford | Play Off | | | Match report |
| 14-03-2020 | Weymouth | 2-0 | Slough Town | League | | | Match report |
| 10-03-2020 | Slough Town | 2-2 | MK Dons | B&B Senior Cup | | | Match report |
| 07-03-2020 | Slough Town | 0-2 | Hungerford Town | League | | | Match report |
| 29-02-2020 | Dorking Wanderers | 3-5 | Slough Town | League | | | Match report |
| 26-02-2020 | Havant & Waterlooville | 1-0 | Slough Town | League | | | Match report |
| 22-02-2020 | Chelmsford City | 1-1 | Slough Town | League | | | Match report |
| 15-02-2020 | Slough Town | 1-1 | Havant & Waterlooville | League | | | Match report |
| 08-02-2020 | Welling United | 1-2 | Slough Town | League | | | Match report |
| 01-02-2020 | Slough Town | 0-1 | Oxford City | League | | | Match report |
| 28-01-2020 | Hampton & Richmond Boro' | 1-2 | Slough Town | League | | | Match report |
| 25-01-2020 | Braintree Town | 0-1 | Slough Town | League | | | Match report |
| 18-01-2020 | Slough Town | 1-0 | Dartford | League | | | Match report |
| 11-01-2020 | Billericay Town | 2-2 | Slough Town | League | | | Match report |
| 04-01-2020 | Slough Town | 1-1 | Eastbourne Borough | League | | | Match report |
| 01-01-2020 | Wealdstone | 2-1 | Slough Town | League | | | Match report |
| 28-12-2019 | Hemel Hempstead Town | 1-1 | Slough Town | League | | | Match report |
| 26-12-2019 | Slough Town | 2-1 | Wealdstone | League | | | Match report |
| 07-12-2019 | Slough Town | 1-0 | Braintree Town | League | | | Match report |
| 30-11-2019 | Slough Town | 0-0 | Tonbridge Angels | League | | | Match report |
| 26-11-2019 | Slough Town | 2-3 | Concord Rangers | FA Trophy | | | Match report |
| 23-11-2019 | Concord Rangers | 0-0 | Slough Town | FA Trophy | | | Match report |
| 16-11-2019 | Chippenham Town | 0-3 | Slough Town | League | | | Match report |
| 02-11-2019 | Slough Town | 2-1 | Chelmsford City | League | | | Match report |
| 29-10-2019 | Slough Town | 1-0 | Welling United | League | | | Match report |
| 26-10-2019 | Oxford City | 2-1 | Slough Town | League | | | Match report |
| 12-10-2019 | Slough Town | 3-1 | Billericay Town | League | | | Match report |
| 08-10-2019 | Slough Town | 2-3 | Chippenham Town | FA Cup | | | Match report |
| 05-10-2019 | Chippenham Town | 3-3 | Slough Town | FA Cup | | | Match report |
| 28-09-2019 | Dartford | 2-3 | Slough Town | League | | | Match report |
| 21-09-2019 | Flackwell Heath | 0-3 | Slough Town | FA Cup | | | Match report |
| 14-09-2019 | Slough Town | 3-1 | Hampton & Richmond Boro' | League | | | Match report |
| 07-09-2019 | Eastbourne Borough | 0-2 | Slough Town | League | | | Match report |
| 03-09-2019 | Slough Town | 2-0 | Hemel Hempstead Town | League | | | Match report |
| 31-08-2019 | Slough Town | 1-1 | St Albans City | League | | | Match report |
| 26-08-2019 | Dulwich Hamlet | 2-3 | Slough Town | League | | | Match report |
| 24-08-2019 | Slough Town | 3-2 | Bath City | League | | | Match report |
| 17-08-2019 | Maidstone United | 1-1 | Slough Town | League | | | Match report |
| 13-08-2019 | Slough Town | 1-1 | Weymouth | League | | | Match report |
| 10-08-2019 | Concord Rangers | 2-1 | Slough Town | League | | | Match report |
| 06-08-2019 | Hungerford Town | 1-0 | Slough Town | League | | | Match report |
| 03-08-2019 | Slough Town | 0-1 | Dorking Wanderers | League | | | Match report |
| 06-05-2019 | Reading | 1-3 | Slough Town | B&B Senior Cup | | | Match report |
| 27-04-2019 | Truro City | 3-3 | Slough Town | League | | | Match report |
| 22-04-2019 | Slough Town | 1-1 | Eastbourne Borough | League | | | Match report |
| 20-04-2019 | Oxford City | 1-3 | Slough Town | League | | | Match report |
| 13-04-2019 | Slough Town | 1-0 | Welling United | League | | | Match report |
| 06-04-2019 | Hungerford Town | 1-2 | Slough Town | League | | | Match report |
| 30-03-2019 | Slough Town | 2-2 | St Albans City | League | | | Match report |
| 26-03-2019 | Marlow | 1-0 | Slough Town | B&B Senior Cup | | | Match report |
| 23-03-2019 | Woking | 0-1 | Slough Town | League | | | Match report |
| 16-03-2019 | Slough Town | 2-1 | Billericay Town | League | | | Match report |
| 09-03-2019 | Concord Rangers | 2-2 | Slough Town | League | | | Match report |
| 02-03-2019 | Slough Town | 1-0 | Hemel Hempstead Town | League | | | Match report |
| 23-02-2019 | Bath City | 2-0 | Slough Town | League | | | Match report |
| 16-02-2019 | Slough Town | 2-2 | Dartford | League | | | Match report |
| 12-02-2019 | Slough Town | 1-2 | Gloucester City | League | | | Match report |
| 09-02-2019 | Hampton & Richmond Boro' | 1-1 | Slough Town | League | | | Match report |
| 29-01-2019 | Billericay Town | 3-2 | Slough Town | League | | | Match report |
| 26-01-2019 | Weston-super-Mare | 2-0 | Slough Town | League | | | Match report |
| 19-01-2019 | Slough Town | 2-2 | Chippenham Town | League | | | Match report |
| 15-01-2019 | Hungerford Town | 1-2 | Slough Town | B&B Senior Cup | | | Match report |
| 12-01-2019 | Slough Town | 1-0 | Chelmsford City | League | | | Match report |
| 08-01-2019 | Slough Town | 0-0 | Bath City | League | | | Match report |
| 05-01-2019 | Torquay United | 4-0 | Slough Town | League | | | Match report |
| 01-01-2019 | Slough Town | 0-1 | Wealdstone | League | | | Match report |
| 29-12-2018 | Dulwich Hamlet | 0-1 | Slough Town | League | | | Match report |
| 26-12-2018 | Wealdstone | 0-3 | Slough Town | League | | | Match report |
| 22-12-2018 | Slough Town | 3-1 | East Thurrock United | League | | | Match report |
| 11-12-2018 | Slough Town | 1-2 | Truro City | League | | | Match report |
| 08-12-2018 | Dartford | 1-1 | Slough Town | League | | | Match report |
| 02-12-2018 | Slough Town | 0-1 | Gillingham | FA Cup | | | Match report |
| 24-11-2018 | Slough Town | 2-3 | Weston-super-Mare | FA Trophy | | | Match report |
| 20-11-2018 | Slough Town | 1-1 | Sutton United | FA Cup | | | Match report |
| 17-11-2018 | Slough Town | 0-1 | Woking | League | | | Match report |
| 13-11-2018 | Slough Town | 6-3 | Chalfont St Peter | B&B Senior Cup | | | Match report |
| 10-11-2018 | Sutton United | 0-0 | Slough Town | FA Cup | | | Match report |
| 03-11-2018 | Slough Town | 1-0 | Concord Rangers | League | | | Match report |
| 30-10-2018 | Hemel Hempstead Town | 1-1 | Slough Town | League | | | Match report |
| 27-10-2018 | St Albans City | 3-2 | Slough Town | League | | | Match report |
| 20-10-2018 | Eastbourne Borough | 1-2 | Slough Town | FA Cup | | | Match report |
| 13-10-2018 | Welling United | 2-1 | Slough Town | League | | | Match report |
| 09-10-2018 | Bristol Manor Farm | 0-4 | Slough Town | FA Cup | | | Match report |
| 06-10-2018 | Slough Town | 2-2 | Bristol Manor Farm | FA Cup | | | Match report |
| 29-09-2018 | Slough Town | 2-0 | Hungerford Town | League | | | Match report |
| 25-09-2018 | Sholing | 0-3 | Slough Town | FA Cup | | | Match report |
| 22-09-2018 | Slough Town | 2-2 | Sholing | FA Cup | | | Match report |
| 15-09-2018 | Eastbourne Borough | 2-4 | Slough Town | League | | | Match report |
| 08-09-2018 | Slough Town | 2-0 | Oxford City | League | | | Match report |
| 01-09-2018 | Chelmsford City | 0-1 | Slough Town | League | | | Match report |
| 27-08-2018 | Slough Town | 1-2 | Dulwich Hamlet | League | | | Match report |
| 25-08-2018 | East Thurrock United | 1-0 | Slough Town | League | | | Match report |
| 18-08-2018 | Slough Town | 0-0 | Torquay United | League | | | Match report |
| 14-08-2018 | Slough Town | 2-1 | Weston-super-Mare | League | | | Match report |
| 11-08-2018 | Gloucester City | 1-2 | Slough Town | League | | | Match report |
| 07-08-2018 | Chippenham Town | 1-0 | Slough Town | League | | | Match report |
| 04-08-2018 | Slough Town | 1-1 | Hampton & Richmond Boro' | League | | | Match report |
| 07-05-2018 | King's Lynn Town | 1-2 | Slough Town | Play Off | | | Match report |
| 02-05-2018 | Slough Town | 3-1 | Kettering Town | Play Off | | | Match report |
| 28-04-2018 | Slough Town | 2-1 | Royston Town | League | | | Match report |
| 24-04-2018 | Royston Town | 0-4 | Slough Town | League | | | Match report |
| 21-04-2018 | Dorchester Town | 0-1 | Slough Town | League | | | Match report |
| 18-04-2018 | Slough Town | 1-4 | MK Dons | B&B Senior Cup | | | Match report |
| 16-04-2018 | Hitchin Town | 0-1 | Slough Town | League | | | Match report |
| 14-04-2018 | Slough Town | 2-2 | King's Lynn Town | League | | | Match report |
| 10-04-2018 | Biggleswade Town | 3-5 | Slough Town | League | | | Match report |
| 07-04-2018 | Stratford Town | 0-1 | Slough Town | League | | | Match report |
| 04-04-2018 | Frome Town | 0-4 | Slough Town | League | | | Match report |
| 02-04-2018 | Slough Town | 2-1 | Chesham United | League | | | Match report |
| 30-03-2018 | Dunstable Town | 0-3 | Slough Town | League | | | Match report |
| 27-03-2018 | Weymouth | 1-0 | Slough Town | League | | | Match report |
| 24-03-2018 | Basingstoke Town | 1-4 | Slough Town | League | | | Match report |
| 20-03-2018 | St Ives Town | 1-4 | Slough Town | League | | | Match report |
| 17-03-2018 | Bishop's Stortford | 2-2 | Slough Town | League | | | Match report |
| 13-03-2018 | King's Lynn Town | 1-0 | Slough Town | League | | | Match report |
| 10-03-2018 | Slough Town | 2-1 | Frome Town | League | | | Match report |
| 06-03-2018 | Slough Town | 1-1 | Basingstoke Town | League | | | Match report |
| 24-02-2018 | Slough Town | 2-1 | St Neots Town | League | | | Match report |
| 17-02-2018 | Kings Langley | 0-2 | Slough Town | League | | | Match report |
| 10-02-2018 | Slough Town | 0-1 | Banbury United | League | | | Match report |
| 06-02-2018 | Slough Town | 4-0 | Redditch United | League | | | Match report |
| 03-02-2018 | Tiverton Town | 3-0 | Slough Town | League | | | Match report |
| 30-01-2018 | Slough Town | 1-1 | Kings Langley | League | | | Match report |
| 27-01-2018 | Slough Town | 3-2 | Merthyr Town | League | | | Match report |
| 23-01-2018 | Bracknell Town | 2-3 | Slough Town | B&B Senior Cup | | | Match report |
| 16-01-2018 | Slough Town | 2-0 | Dorchester Town | League | | | Match report |
| 06-01-2018 | Slough Town | 2-2 | Hereford | League | | | Match report |
| 01-01-2018 | Chesham United | 1-1 | Slough Town | League | | | Match report |
| 26-12-2017 | Slough Town | 5-1 | Farnborough | League | | | Match report |
| 23-12-2017 | Slough Town | 1-1 | Stratford Town | League | | | Match report |
| 19-12-2017 | Slough Town | 5-0 | Wantage Town | B&B Senior Cup | | | Match report |
| 09-12-2017 | Slough Town | 2-4 | Bishop's Stortford | League | | | Match report |
| 04-12-2017 | Slough Town | 0-4 | Rochdale | FA Cup | | | Match report |
| 28-11-2017 | Slough Town | 1-1 | Hendon | FA Trophy | | | Match report |
| 25-11-2017 | Hendon | 1-1 | Slough Town | FA Trophy | | | Match report |
| 21-11-2017 | Banbury United | 2-2 | Slough Town | League | | | Match report |
| 18-11-2017 | Slough Town | 3-0 | Weymouth | League | | | Match report |
| 14-11-2017 | Hayes & Yeading | 3-1 | Slough Town | League Cup | | | Match report |
| 11-11-2017 | Maldon & Tiptree | 1-4 | Slough Town | FA Trophy | | | Match report |
| 04-11-2017 | Gainsborough Trinity | 0-6 | Slough Town | FA Cup | | | Match report |
| 28-10-2017 | Kidlington | 1-4 | Slough Town | FA Trophy | | | Match report |
| 24-10-2017 | Slough Town | 5-1 | Gosport Borough | League | | | Match report |
| 21-10-2017 | Kettering Town | 0-0 | Slough Town | League | | | Match report |
| 17-10-2017 | Slough Town | 2-0 | Tiverton Town | League | | | Match report |
| 14-10-2017 | Slough Town | 1-0 | Folkestone Invicta | FA Cup | | | Match report |
| 10-10-2017 | Merthyr Town | 4-5 | Slough Town | League | | | Match report |
| 07-10-2017 | Slough Town | 2-1 | Biggleswade Town | League | | | Match report |
| 02-10-2017 | Beaconsfield Town | 2-2 | Slough Town | League Cup | | | Match report |
| 30-09-2017 | Slough Town | 2-1 | Poole Town | FA Cup | | | Match report |
| 26-09-2017 | Redditch United | 1-4 | Slough Town | League | | | Match report |
| 23-09-2017 | St Neots Town | 3-1 | Slough Town | League | | | Match report |
| 16-09-2017 | Slough Town | 3-2 | Dulwich Hamlet | FA Cup | | | Match report |
| 12-09-2017 | Slough Town | 4-0 | Hitchin Town | League | | | Match report |
| 09-09-2017 | Slough Town | 8-1 | Dunstable Town | League | | | Match report |
| 02-09-2017 | Berkhamsted | 1-3 | Slough Town | FA Cup | | | Match report |
| 28-08-2017 | Farnborough | 1-2 | Slough Town | League | | | Match report |
| 26-08-2017 | Slough Town | 3-0 | St Ives Town | League | | | Match report |
| 19-08-2017 | Hereford | 0-1 | Slough Town | League | | | Match report |
| 15-08-2017 | Gosport Borough | 1-5 | Slough Town | League | | | Match report |
| 12-08-2017 | Slough Town | 1-2 | Kettering Town | League | | | Match report |
Slough Town FC is not responsible for content produced on external websites | Copyright Slough Town FC 2021