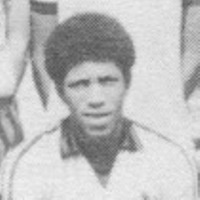 Position:
Midfielder
Bio
A local lad who made his first team debut in 1982 and established himself as a regular in the first team.
Devon was a creative player and whilst in junior football was a prolific scorer, although converted to midfield when he moved to the first team.
A tenacious and hard-working midfield player who enjoyed multiple spells with the club. In between, he played for Molesey and Hillingdon and also had a short time at Southampton.
First joined Slough Town in August 1982 only to leave again in December, then rejoined in August 1983 from Hillingdon Borough, whom he joined in December 1982. Represented Berks and Bucks Youth F.A.
Mens
| First Appearance | Appearances | First Goal | Goals |
| --- | --- | --- | --- |
| 21-08-1982 vs Billericay Town | 203 | 21-08-1982 vs Billericay Town | 16 |
History
| Match Date | Home | Score | Away | Competition | Goals | Cards | |
| --- | --- | --- | --- | --- | --- | --- | --- |
| 25-04-1987 | Farnborough Town | 0-1 | Slough Town | League | | | Match report |
| 21-04-1987 | Slough Town | 3-1 | Farnborough Town | League | | | Match report |
| 18-04-1987 | Worthing | 1-1 | Slough Town | League | | | Match report |
| 14-04-1987 | Aylesbury United | 2-0 | Slough Town | B&B Senior Cup | | | Match report |
| 11-04-1987 | Slough Town | 1-1 | Barking | League | | | Match report |
| 24-03-1987 | Slough Town | 4-4 | Aylesbury United | B&B Senior Cup | | | Match report |
| 21-03-1987 | Tooting | 0-1 | Slough Town | League | | | Match report |
| 17-03-1987 | Kingstonian | 2-1 | Slough Town | League | | | Match report |
| 14-03-1987 | Barking | 4-4 | Slough Town | League | | | Match report |
| 10-03-1987 | Slough Town | 3-0 | St Albans City | League | | | Match report |
| 07-03-1987 | Slough Town | 0-1 | Hayes | League | | | Match report |
| 03-03-1987 | Harrow Borough | 4-0 | Slough Town | League | | | Match report |
| 28-02-1987 | Wycombe Wanderers | 1-1 | Slough Town | League | | | Match report |
| 24-02-1987 | Slough Town | 1-0 | Bishop's Stortford | League | | | Match report |
| 21-02-1987 | Slough Town | 2-1 | Dulwich Hamlet | League | | | Match report |
| 17-02-1987 | Slough Town | 3-4 | Yeovil Town | General Motors A Cup | | | Match report |
| 14-02-1987 | Carshalton Ath | 0-1 | Slough Town | League | | | Match report |
| 10-02-1987 | Slough Town | 7-4 | Buckingham Town | B&B Senior Cup | | | Match report |
| 07-02-1987 | Slough Town | 2-1 | Hendon | League | | | Match report |
| 31-01-1987 | Bognor Regis Town | 0-0 | Slough Town | League | | | Match report |
| 24-01-1987 | Slough Town | 0-1 | Croydon | League | | | Match report |
| 27-12-1986 | Slough Town | 1-3 | Bromley | League | | | Match report |
| 23-12-1986 | Cheltenham Town | 0-1 | Slough Town | General Motors A Cup | | | Match report |
| 20-12-1986 | Slough Town | 3-2 | Carshalton Ath | League | | | Match report |
| 16-12-1986 | Slough Town | 0-2 | Basildon | AC Delco Cup | | | Match report |
| 13-12-1986 | Bromley | 0-0 | Slough Town | League | | | Match report |
| 06-12-1986 | Swansea City | 3-0 | Slough Town | FA Cup | | | Match report |
| 02-12-1986 | Slough Town | 3-0 | Didcot Town | B&B Senior Cup | | | Match report |
| 25-11-1986 | Tooting | 1-0 | Slough Town | FA Trophy | | | Match report |
| 15-11-1986 | Slough Town | 1-1 | Bognor Regis Town | FA Cup | | | Match report |
| 11-11-1986 | Slough Town | 2-0 | Dorking | AC Delco Cup | | | Match report |
| 08-11-1986 | St Albans City | 0-2 | Slough Town | League | | | Match report |
| 04-11-1986 | Slough Town | 3-1 | Windsor & Eton | League | | | Match report |
| 28-10-1986 | Dover Athletic | 2-3 | Slough Town | FA Cup | | | Match report |
| 11-10-1986 | Slough Town | 0-3 | Wycombe Wanderers | League | | | Match report |
| 23-09-1986 | Slough Town | 2-1 | Ware | AC Delco Cup | | | Match report |
| 20-09-1986 | Hendon | 0-4 | Slough Town | League | | | Match report |
| 13-09-1986 | Slough Town | 1-1 | Bognor Regis Town | League | | | Match report |
| 06-09-1986 | Croydon | 1-1 | Slough Town | League | | | Match report |
| 02-09-1986 | Windsor & Eton | 3-1 | Slough Town | League | | | Match report |
| 30-08-1986 | Slough Town | 2-0 | Kingstonian | League | | | Match report |
| 26-08-1986 | Slough Town | 5-2 | Wokingham Town | League | | | Match report |
| 23-08-1986 | Bishop's Stortford | 2-1 | Slough Town | League | | | Match report |
| 19-08-1986 | Slough Town | 3-0 | Hitchin Town | League | | | Match report |
| 16-08-1986 | Slough Town | 1-0 | Walthamstow | League | | | Match report |
| 03-05-1986 | Kingstonian | 1-1 | Slough Town | League | | | Match report |
| 26-04-1986 | Worthing | 2-1 | Slough Town | League | | | Match report |
| 19-04-1986 | Slough Town | 1-0 | Walthamstow | League | | | Match report |
| 17-04-1986 | Slough Town | 3-1 | Worthing | League | | | Match report |
| 15-04-1986 | Billericay Town | 2-3 | Slough Town | League | | | Match report |
| 12-04-1986 | Hitchin Town | 0-1 | Slough Town | League | | | Match report |
| 09-04-1986 | Yeovil Town | 3-4 | Slough Town | League | | | Match report |
| 05-04-1986 | Slough Town | 1-0 | Bishop's Stortford | League | | | Match report |
| 03-04-1986 | Slough Town | 1-2 | Hitchin Town | League | | | Match report |
| 31-03-1986 | Walthamstow | 1-2 | Slough Town | League | | | Match report |
| 29-03-1986 | Epsom | 2-1 | Slough Town | League | | | Match report |
| 27-03-1986 | Slough Town | 0-1 | Sutton United | League | | | Match report |
| 22-03-1986 | Slough Town | 1-2 | Dulwich Hamlet | League | | | Match report |
| 18-03-1986 | Bishop's Stortford | 0-3 | Slough Town | League | | | Match report |
| 11-03-1986 | Slough Town | 4-1 | Tooting | League | | | Match report |
| 08-03-1986 | Slough Town | 2-0 | Barking | League | | | Match report |
| 03-02-1986 | Dulwich Hamlet | 0-1 | Slough Town | League | | | Match report |
| 01-02-1986 | Slough Town | 2-3 | Farnborough Town | League | | | Match report |
| 28-01-1986 | Harrow Borough | 4-2 | Slough Town | League | | | Match report |
| 21-01-1986 | Slough Town | 4-4 | Epsom | League | | | Match report |
| 18-01-1986 | Slough Town | 1-2 | Kettering Town | FA Trophy | | | Match report |
| 11-01-1986 | Carshalton Ath | 1-1 | Slough Town | League | | | Match report |
| 07-01-1986 | Barking | 4-3 | Slough Town | League | | | Match report |
| 01-01-1986 | Slough Town | 1-1 | Wokingham Town | League | | | Match report |
| 26-12-1985 | Windsor & Eton | 0-0 | Slough Town | League | | | Match report |
| 21-12-1985 | Slough Town | 1-0 | Tilbury | FA Trophy | | | Match report |
| 14-12-1985 | Wokingham Town | 4-0 | Slough Town | League | | | Match report |
| 10-12-1985 | Slough Town | 2-3 | Orient | FA Cup | | | Match report |
| 07-12-1985 | Orient | 2-2 | Slough Town | FA Cup | | | Match report |
| 03-12-1985 | Slough Town | 0-2 | Carshalton Ath | AC Delco Cup | | | Match report |
| 30-11-1985 | Slough Town | 1-0 | Bromley | FA Trophy | | | Match report |
| 26-11-1985 | Carshalton Ath | 2-2 | Slough Town | AC Delco Cup | | | Match report |
| 23-11-1985 | Sutton United | 4-1 | Slough Town | League | | | Match report |
| 19-11-1985 | Aylesbury United | 2-5 | Slough Town | FA Cup | | | Match report |
| 16-11-1985 | Slough Town | 2-2 | Aylesbury United | FA Cup | | | Match report |
| 12-11-1985 | Windsor & Eton | 3-1 | Slough Town | B&B Senior Cup | | | Match report |
| 06-11-1985 | Slough Town | 0-0 | Harrow Borough | League | | | Match report |
| 04-11-1985 | Slough Town | 2-1 | Kingstonian | FA Cup | | | Match report |
| 02-11-1985 | Slough Town | 2-1 | Reading | B&B Senior Cup | | | Match report |
| 29-10-1985 | Kingstonian | 1-1 | Slough Town | FA Cup | | | Match report |
| 26-10-1985 | Slough Town | 2-2 | Kingstonian | FA Cup | | | Match report |
| 22-10-1985 | Slough Town | 3-1 | Bromley | AC Delco Cup | | | Match report |
| 19-10-1985 | Hendon | 1-1 | Slough Town | League | | | Match report |
| 12-10-1985 | Welling United | 0-0 | Slough Town | FA Cup | | | Match report |
| 05-10-1985 | Croydon | 1-0 | Slough Town | League | | | Match report |
| 28-09-1985 | Woking | 1-5 | Slough Town | FA Cup | | | Match report |
| 24-09-1985 | Slough Town | 3-1 | Windsor & Eton | League | | | Match report |
| 21-09-1985 | Farnborough Town | 2-1 | Slough Town | League | | | Match report |
| 14-09-1985 | Slough Town | 1-0 | Bognor Regis Town | League | | | Match report |
| 23-04-1985 | Sutton United | 1-1 | Slough Town | League | | | Match report |
| 20-04-1985 | Slough Town | 4-1 | Walthamstow | League | | | Match report |
| 16-04-1985 | Barking | 2-2 | Slough Town | League | | | Match report |
| 13-04-1985 | Slough Town | 0-2 | Worthing | League | | | Match report |
| 06-04-1985 | Epsom | 2-2 | Slough Town | League | | | Match report |
| 30-03-1985 | Slough Town | 0-0 | Hayes | League | | | Match report |
| 23-03-1985 | Slough Town | 1-3 | Carshalton Ath | League | | | Match report |
| 16-03-1985 | Dulwich Hamlet | 4-1 | Slough Town | League | | | Match report |
| 12-03-1985 | Windsor & Eton | 1-1 | Slough Town | League | | | Match report |
| 05-03-1985 | Slough Town | 2-2 | Wycombe Wanderers | League | | | Match report |
| 26-01-1985 | Wokingham Town | 3-2 | Slough Town | League | | | Match report |
| 21-01-1985 | Slough Town | 1-1 | Harrow Borough | FA Trophy | | | Match report |
| 01-01-1985 | Hendon | 1-2 | Slough Town | League | | | Match report |
| 29-12-1984 | Tooting | 1-4 | Slough Town | League | | | Match report |
| 26-12-1984 | Slough Town | 0-3 | Windsor & Eton | League | | | Match report |
| 18-12-1984 | Hitchin Town | 1-1 | Slough Town | League | | | Match report |
| 15-12-1984 | Slough Town | 2-1 | Aylesbury United | FA Trophy | | | Match report |
| 08-12-1984 | Bishop's Stortford | 3-1 | Slough Town | League | | | Match report |
| 04-12-1984 | Slough Town | 1-1 | Leytonstone Ilford | League | | | Match report |
| 01-12-1984 | Worthing | 3-2 | Slough Town | League | | | Match report |
| 27-11-1984 | Harlow Town | 3-1 | Slough Town | League | | | Match report |
| 24-11-1984 | Slough Town | 0-0 | Dulwich Hamlet | League | | | Match report |
| 17-11-1984 | Slough Town | 3-1 | Croydon | League | | | Match report |
| 13-11-1984 | Aylesbury United | 1-0 | Slough Town | B&B Senior Cup | | | Match report |
| 10-11-1984 | Harrow Borough | 3-1 | Slough Town | League | | | Match report |
| 06-11-1984 | Wycombe Wanderers | 3-1 | Slough Town | League | | | Match report |
| 03-11-1984 | Slough Town | 3-1 | Harlow Town | League | | | Match report |
| 27-10-1984 | Slough Town | 3-2 | Thatcham Town | B&B Senior Cup | | | Match report |
| 20-10-1984 | Slough Town | 2-1 | Barking | League | | | Match report |
| 16-10-1984 | Slough Town | 2-4 | Wokingham Town | League | | | Match report |
| 13-10-1984 | Chippenham Town | 1-0 | Slough Town | FA Cup | | | Match report |
| 09-10-1984 | Slough Town | 0-1 | Staines Town | Hennessey Cup | | | Match report |
| 06-10-1984 | Billericay Town | 4-1 | Slough Town | League | | | Match report |
| 02-10-1984 | Hayes | 2-1 | Slough Town | League | | | Match report |
| 29-09-1984 | Slough Town | 2-0 | Fareham | FA Cup | | | Match report |
| 22-09-1984 | Slough Town | 2-1 | Epsom | League | | | Match report |
| 15-09-1984 | Newbury Town | 1-5 | Slough Town | FA Cup | | | Match report |
| 11-09-1984 | Slough Town | 0-1 | Bognor Regis Town | League | | | Match report |
| 08-09-1984 | Croydon | 2-1 | Slough Town | League | | | Match report |
| 04-09-1984 | Carshalton Ath | 4-3 | Slough Town | League | | | Match report |
| 01-09-1984 | Slough Town | 1-1 | Bishop's Stortford | League | | | Match report |
| 28-08-1984 | Slough Town | 3-1 | Harrow Borough | League | | | Match report |
| 25-08-1984 | Leytonstone Ilford | 0-2 | Slough Town | League | | | Match report |
| 17-04-1984 | Barking | 1-0 | Slough Town | League | | | Match report |
| 14-04-1984 | Harlow Town | 3-2 | Slough Town | League | | | Match report |
| 10-04-1984 | Slough Town | 2-4 | Dulwich Hamlet | League | | | Match report |
| 05-04-1984 | Slough Town | 1-0 | Tooting | League | | | Match report |
| 17-03-1984 | Slough Town | 2-0 | Walthamstow | League | | | Match report |
| 13-03-1984 | Leytonstone Ilford | 0-2 | Slough Town | League | | | Match report |
| 10-03-1984 | Hendon | 0-1 | Slough Town | League | | | Match report |
| 06-03-1984 | Slough Town | 3-2 | Bognor Regis Town | League | | | Match report |
| 03-03-1984 | Harrow Borough | 1-0 | Slough Town | League | | | Match report |
| 25-02-1984 | Slough Town | 0-0 | Bromley | League | | | Match report |
| 18-02-1984 | Croydon | 2-2 | Slough Town | League | | | Match report |
| 11-02-1984 | Slough Town | 2-0 | Billericay Town | League | | | Match report |
| 28-01-1984 | Slough Town | 1-1 | Bishop's Stortford | League | | | Match report |
| 31-12-1983 | Slough Town | 2-1 | Carshalton Ath | League | | | Match report |
| 26-12-1983 | Slough Town | 3-0 | Wycombe Wanderers | League | | | Match report |
| 17-12-1983 | Sutton United | 2-0 | Slough Town | League | | | Match report |
| 13-12-1983 | Slough Town | 1-2 | Staines Town | League | | | Match report |
| 06-12-1983 | Hayes | 2-1 | Slough Town | League | | | Match report |
| 03-12-1983 | Tooting | 3-0 | Slough Town | League | | | Match report |
| 19-11-1983 | Bognor Regis Town | 2-2 | Slough Town | League | | | Match report |
| 15-11-1983 | Worthing | 2-1 | Slough Town | League | | | Match report |
| 08-11-1983 | Dulwich Hamlet | 4-6 | Slough Town | League | | | Match report |
| 05-11-1983 | Bromley | 3-3 | Slough Town | League | | | Match report |
| 01-11-1983 | Carshalton Ath | 1-2 | Slough Town | League | | | Match report |
| 29-10-1983 | Poole Town | 3-0 | Slough Town | FA Cup | | | Match report |
| 22-10-1983 | Slough Town | 3-1 | Hendon | League | | | Match report |
| 18-10-1983 | Slough Town | 2-1 | Wolverton | B&B Senior Cup | | | Match report |
| 15-10-1983 | Slough Town | 3-2 | Hampton | FA Cup | | | Match report |
| 11-10-1983 | Wokingham Town | 0-0 | Slough Town | League | | | Match report |
| 08-10-1983 | Walthamstow | 0-2 | Slough Town | League | | | Match report |
| 04-10-1983 | Slough Town | 5-1 | Hitchin Town | League | | | Match report |
| 01-10-1983 | Whyteleafe | 0-5 | Slough Town | FA Cup | | | Match report |
| 27-09-1983 | Clapton | 1-0 | Slough Town | Hennessey Cup | | | Match report |
| 24-09-1983 | Slough Town | 1-0 | Sutton United | League | | | Match report |
| 17-09-1983 | Hounslow | 0-3 | Slough Town | FA Cup | | | Match report |
| 13-09-1983 | Slough Town | 1-0 | Hayes | League | | | Match report |
| 10-09-1983 | Billericay Town | 0-3 | Slough Town | League | | | Match report |
| 06-09-1983 | Slough Town | 2-4 | Worthing | League | | | Match report |
| 27-12-1982 | Slough Town | 0-1 | Wokingham Town | League | | | Match report |
| 21-12-1982 | Slough Town | 1-1 | Hitchin Town | League | | | Match report |
| 18-12-1982 | Leytonstone Ilford | 2-1 | Slough Town | League | | | Match report |
| 11-12-1982 | Slough Town | 1-4 | Bishop's Stortford | FA Cup | | | Match report |
| 04-12-1982 | Wycombe Wanderers | 1-1 | Slough Town | League | | | Match report |
| 27-11-1982 | Carshalton Ath | 2-2 | Slough Town | League | | | Match report |
| 20-11-1982 | Slough Town | 1-0 | Millwall | FA Cup | | | Match report |
| 16-11-1982 | Hungerford Town | 3-1 | Slough Town | B&B Senior Cup | | | Match report |
| 13-11-1982 | Barking | 1-1 | Slough Town | League | | | Match report |
| 09-11-1982 | Slough Town | 5-1 | Leatherhead | League | | | Match report |
| 06-11-1982 | Hayes | 2-1 | Slough Town | League | | | Match report |
| 02-11-1982 | Hendon | 3-0 | Slough Town | League | | | Match report |
| 30-10-1982 | Slough Town | 7-1 | Bideford | FA Cup | | | Match report |
| 23-10-1982 | Slough Town | 0-0 | Dulwich Hamlet | League | | | Match report |
| 19-10-1982 | Staines Town | 0-2 | Slough Town | League | | | Match report |
| 12-10-1982 | Slough Town | 2-0 | Bognor Regis Town | League | | | Match report |
| 09-10-1982 | Walthamstow | 0-1 | Slough Town | League | | | Match report |
| 02-10-1982 | Basingstoke Town | 2-2 | Slough Town | FA Cup | | | Match report |
| 28-09-1982 | Slough Town | 2-1 | Aylesbury United | B&B Senior Cup | | | Match report |
| 25-09-1982 | Woking | 1-1 | Slough Town | League | | | Match report |
| 18-09-1982 | Slough Town | 2-0 | Salisbury City | FA Cup | | | Match report |
| 14-09-1982 | Leatherhead | 0-1 | Slough Town | League | | | Match report |
| 11-09-1982 | Slough Town | 5-0 | Tooting | League | | | Match report |
| 04-09-1982 | Slough Town | 2-0 | Bishop's Stortford | League | | | Match report |
| 30-08-1982 | Tooting | 1-0 | Slough Town | Hennessey Cup | | | Match report |
| 28-08-1982 | Slough Town | 4-2 | Harrow Borough | League | | | Match report |
| 24-08-1982 | Slough Town | 6-0 | Hendon | League | | | Match report |
| 21-08-1982 | Slough Town | 2-1 | Billericay Town | League | | | Match report |
Slough Town FC is not responsible for content produced on external websites | Copyright Slough Town FC 2023