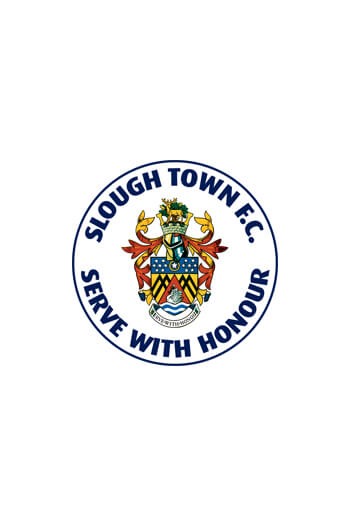 Position:
Defender
Achievements
1980/81 Isthmian League, Premier Division - winner
1980/81 Berks & Bucks Senior Cup - winner
1980/81 Isthmian League Cup - winner
Bio
Akers played as a full back for Slough Town.
Before joining Slough, he played for Cambridge United, where he made 129 League appearances between 1971-75, and Watford (22 appearances between 1975-76).
Akers started his career in the youth set-up of Fulham but did not sign a professional contract with the club. He moved into non-league football with Tonbridge (where his consistency at left-back meant that the young Malcolm Macdonald was forced to play as a left-footed right back, before converting to striker when he joined Newcastle), before signing for Bexley United in May 1969. In July 1971 he signed for Cambridge United for £5,000, and was part of the side that claimed the club's first Football League promotion.
He made 129 league appearances for Cambridge before joining Watford in July 1975 for a fee thought to be either £1,000 or £2,000. He was an ever-present for the first half of the club's first season back in the Fourth Division after relegation, making 22 league appearances as well as a further 4 in cup competitions.
In July 1976 he joined Dartford for free, helping them win the Southern League Cup. He went on to play for Hayes in 1978, and had joined Slough Town by October 1980. In season 1980/81 he helped the Rebels to a treble - Isthmian League Premier Division, Berks & Bucks Senior Cup and Isthmian League Cup. By March 1984 he was playing for Carshalton Athletic.
He later joined Arsenal as head of the community section in 1986 and in 1987 founded the Arsenal Ladies team. He has managed Arsenal Ladies to every major trophy in English women's football, as well as the UEFA Women's Cup in 2007. He is also kit manager at the Premiership giants.
Akers was awarded an OBE in the 2009 Queens New Year's Honours list after stepping down as Ladies manager at the end of the 2008 season. During his 22 years at the helm the team collected a staggering 32 trophies.
Mens
| First Appearance | Appearances | First Goal | Goals |
| --- | --- | --- | --- |
| 23-02-1980 vs Barking | 78 | 30-08-1980 vs Bromley | 7 |
History
| Match Date | Home | Score | Away | Competition | Goals | Cards | |
| --- | --- | --- | --- | --- | --- | --- | --- |
| 10-10-1981 | Slough Town | 1-0 | Leytonstone Ilford | League | | | Match report |
| 06-10-1981 | Leatherhead | 0-0 | Slough Town | League | | | Match report |
| 03-10-1981 | Slough Town | 1-5 | Wokingham Town | FA Cup | | | Match report |
| 29-09-1981 | Slough Town | 3-0 | Windsor & Eton | Hennessey Cup | | | Match report |
| 22-09-1981 | Slough Town | 1-1 | Harrow Borough | League | | | Match report |
| 19-09-1981 | Slough Town | 2-1 | Chalfont St Peter | FA Cup | | | Match report |
| 15-09-1981 | Hitchin Town | 0-4 | Slough Town | League | | | Match report |
| 12-09-1981 | Slough Town | 1-3 | Bromley | League | | | Match report |
| 08-09-1981 | Slough Town | 4-2 | Wootton BC | FA Cup | | | Match report |
| 05-09-1981 | Wootton BC | 2-2 | Slough Town | FA Cup | | | Match report |
| 31-08-1981 | Harwich | 0-1 | Slough Town | Hennessey Cup | | | Match report |
| 29-08-1981 | Slough Town | 0-0 | Barking | League | | | Match report |
| 25-08-1981 | Boreham Wood | 1-1 | Slough Town | League | | | Match report |
| 22-08-1981 | Slough Town | 5-2 | Tooting | League | | | Match report |
| 18-08-1981 | Slough Town | 0-0 | Woking | League | | | Match report |
| 15-08-1981 | Carshalton Ath | 1-2 | Slough Town | League | | | Match report |
| 08-08-1981 | Slough Town | 1-3 | Wycombe Wanderers | Drinkwise Trophy | | | Match report |
| 07-05-1981 | Sutton United | 1-2 | Slough Town | League | | | Match report |
| 04-05-1981 | Walthamstow | 2-4 | Slough Town | Isthmian Lge Cup | | | Match report |
| 28-04-1981 | Slough Town | 3-2 | Sutton United | League | | | Match report |
| 25-04-1981 | Slough Town | 6-0 | Carshalton Ath | League | | | Match report |
| 22-04-1981 | Slough Town | 3-0 | Walthamstow | League | | | Match report |
| 20-04-1981 | Milton Keynes City | 0-2 | Slough Town | B&B Senior Cup | | | Match report |
| 18-04-1981 | Slough Town | 1-2 | Hendon | League | | | Match report |
| 14-04-1981 | Hitchin Town | 1-0 | Slough Town | League | | | Match report |
| 11-04-1981 | Enfield | 0-0 | Slough Town | League | | | Match report |
| 04-04-1981 | Slough Town | 4-0 | Croydon | League | | | Match report |
| 31-03-1981 | Slough Town | 2-1 | Bishop's Stortford | Isthmian Lge Cup | | | Match report |
| 28-03-1981 | Slough Town | 0-0 | Enfield | League | | | Match report |
| 24-03-1981 | Bishop's Stortford | 1-1 | Slough Town | Isthmian Lge Cup | | | Match report |
| 21-03-1981 | Slough Town | 2-1 | Aylesbury United | B&B Senior Cup | | | Match report |
| 07-03-1981 | Hendon | 1-1 | Slough Town | League | | | Match report |
| 28-02-1981 | Tooting | 2-1 | Slough Town | League | | | Match report |
| 21-02-1981 | Barking | 1-1 | Slough Town | League | | | Match report |
| 17-02-1981 | Slough Town | 1-0 | Enfield | Isthmian Lge Cup | | | Match report |
| 14-02-1981 | Slough Town | 5-1 | Dulwich Hamlet | League | | | Match report |
| 07-02-1981 | Leatherhead | 0-2 | Slough Town | League | | | Match report |
| 06-12-1980 | Slough Town | 1-0 | Barking | League | | | Match report |
| 29-11-1980 | Slough Town | 6-0 | Wokingham Town | FA Trophy | | | Match report |
| 26-11-1980 | Newbury Town | 0-3 | Slough Town | B&B Senior Cup | | | Match report |
| 22-11-1980 | Croydon | 1-1 | Slough Town | League | | | Match report |
| 18-11-1980 | Slough Town | 3-1 | Barton Rovers | Isthmian Lge Cup | | | Match report |
| 11-11-1980 | Woking | 2-0 | Slough Town | League | | | Match report |
| 08-11-1980 | Slough Town | 1-0 | Leatherhead | League | | | Match report |
| 03-11-1980 | Harrow Borough | 2-0 | Slough Town | League | | | Match report |
| 01-11-1980 | Walthamstow | 0-2 | Slough Town | League | | | Match report |
| 28-10-1980 | Slough Town | 3-0 | Hayes | League | | | Match report |
| 25-10-1980 | Dulwich Hamlet | 0-1 | Slough Town | League | | | Match report |
| 21-10-1980 | Staines Town | 0-2 | Slough Town | League | | | Match report |
| 18-10-1980 | Slough Town | 0-1 | Barton Rovers | FA Cup | | | Match report |
| 11-10-1980 | Slough Town | 2-0 | Wantage Town | B&B Senior Cup | | | Match report |
| 04-10-1980 | Hounslow | 1-3 | Slough Town | FA Cup | | | Match report |
| 30-09-1980 | Slough Town | 0-0 | Hitchin Town | League | | | Match report |
| 27-09-1980 | Slough Town | 2-1 | Leytonstone Ilford | League | | | Match report |
| 23-09-1980 | Slough Town | 3-1 | Dagenham | Isthmian Lge Cup | | | Match report |
| 20-09-1980 | Slough Town | 2-1 | Tooting | League | | | Match report |
| 13-09-1980 | Slough Town | 5-1 | Ware | FA Cup | | | Match report |
| 09-09-1980 | Slough Town | 1-1 | Woking | League | | | Match report |
| 06-09-1980 | Slough Town | 2-2 | Harlow Town | League | | | Match report |
| 02-09-1980 | Slough Town | 1-0 | Harrow Borough | League | | | Match report |
| 30-08-1980 | Bromley | 1-1 | Slough Town | League | | | Match report |
| 25-08-1980 | Slough Town | 2-1 | Horsham | Isthmian Lge Cup | | | Match report |
| 23-08-1980 | Carshalton Ath | 0-3 | Slough Town | League | | | Match report |
| 19-08-1980 | Hayes | 0-0 | Slough Town | League | | | Match report |
| 16-08-1980 | Slough Town | 3-3 | Dagenham | League | | | Match report |
| 26-04-1980 | Slough Town | 2-2 | Woking | League | | | Match report |
| 21-04-1980 | Harrow Borough | 1-1 | Slough Town | League | | | Match report |
| 19-04-1980 | Hayes | 0-1 | Slough Town | League | | | Match report |
| 12-04-1980 | Boreham Wood | 3-2 | Slough Town | League | | | Match report |
| 07-04-1980 | Walthamstow | 3-0 | Slough Town | League | | | Match report |
| 05-04-1980 | Slough Town | 10-0 | Hitchin Town | League | | | Match report |
| 29-03-1980 | Hitchin Town | 1-1 | Slough Town | League | | | Match report |
| 22-03-1980 | Slough Town | 0-1 | Walthamstow | League | | | Match report |
| 15-03-1980 | Hendon | 0-1 | Slough Town | League | | | Match report |
| 11-03-1980 | Staines Town | 2-0 | Slough Town | League | | | Match report |
| 08-03-1980 | Slough Town | 2-1 | Carshalton Ath | League | | | Match report |
| 04-03-1980 | Carshalton Ath | 1-1 | Slough Town | League | | | Match report |
| 23-02-1980 | Slough Town | 2-1 | Barking | League | | | Match report |
Slough Town FC is not responsible for content produced on external websites | Copyright Slough Town FC 2023