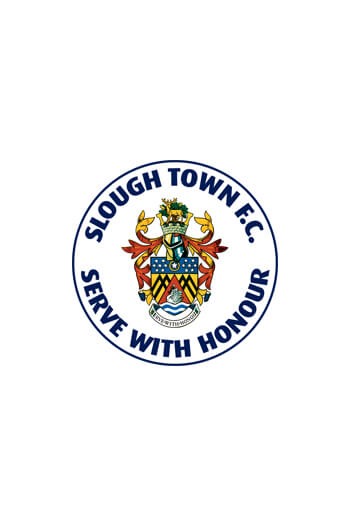 Stats
Position:
Striker
First Appearance:
14-11-1972 vs Southall
Appearances:
36
First Goal:
18-11-1972 vs Croydon
Goals:
14
Bio
Hard working winger who joined Slough from Epping Town in the 1972/73 season.

Represented Slough in the 1973 Amateur Cup final defeat to Walton & Hersham at Wembley. Although he played wide in the attack, Kenny would often get amongst the goalscorers.

Worked for the gas board.
History
| Match Date | Home | Score | Away | Competition | Goals | Cards | |
| --- | --- | --- | --- | --- | --- | --- | --- |
| 15-05-1973 | Slough Town | 2-0 | Worthing | Athenian League Cup | | | Match report |
| 07-05-1973 | Slough Town | 1-0 | Maidenhead United | Premier Midweek FL | | | Match report |
| 04-05-1973 | Slough Town | 1-0 | Dagenham | League | | | Match report |
| 30-04-1973 | Slough Town | 4-0 | Cheshunt | League | | | Match report |
| 28-04-1973 | Wembley | 0-2 | Slough Town | League | | | Match report |
| 21-04-1973 | Slough Town | 5-1 | Erith | League | | | Match report |
| 19-04-1973 | Hornchurch | 1-2 | Slough Town | League | | | Match report |
| 16-04-1973 | Slough Town | 5-0 | Wembley | Athenian League Cup | | | Match report |
| 14-04-1973 | Walton & Hersham | 1-0 | Slough Town | FA Amateur Cup | | | Match report |
| 07-04-1973 | Slough Town | 4-1 | Hornchurch | League | | | Match report |
| 31-03-1973 | Slough Town | 0-0 | Croydon | League | | | Match report |
| 26-03-1973 | Redhill | 0-7 | Slough Town | League | | | Match report |
| 24-03-1973 | Harwich | 2-4 | Slough Town | League | | | Match report |
| 19-03-1973 | Slough Town | 2-0 | Maidenhead United | Athenian League Cup | | | Match report |
| 10-03-1973 | Bishop's Stortford | 0-1 | Slough Town | FA Amateur Cup | | | Match report |
| 03-03-1973 | Wokingham Town | 0-1 | Slough Town | B&B Senior Cup | | | Match report |
| 26-02-1973 | Slough Town | 0-0 | Hayes | Premier Midweek FL | | | Match report |
| 24-02-1973 | Harlow Town | 1-3 | Slough Town | League | | | Match report |
| 20-02-1973 | Hampton | 1-3 | Slough Town | Premier Midweek FL | | | Match report |
| 17-02-1973 | Slough Town | 2-1 | Blyth Spartans | FA Amateur Cup | | | Match report |
| 10-02-1973 | Slough Town | 3-0 | Cheshunt | Athenian League Cup | | | Match report |
| 03-02-1973 | Slough Town | 2-1 | Boreham Wood | League | | | Match report |
| 30-01-1973 | Hayes | 0-0 | Slough Town | Premier Midweek FL | | | Match report |
| 27-01-1973 | Slough Town | 2-1 | Leytonstone | FA Amateur Cup | | | Match report |
| 20-01-1973 | Slough Town | 3-1 | Aylesbury United | B&B Senior Cup | | | Match report |
| 13-01-1973 | Maidenhead United | 0-0 | Slough Town | League | | | Match report |
| 08-01-1973 | Slough Town | 3-2 | Southall | Premier Midweek FL | | | Match report |
| 06-01-1973 | Eastbourne Utd | 0-2 | Slough Town | FA Amateur Cup | | | Match report |
| 30-12-1972 | Lewes | 1-0 | Slough Town | League | | | Match report |
| 27-12-1972 | Slough Town | 6-1 | Maidenhead United | League | | | Match report |
| 16-12-1972 | Aveley | 1-0 | Slough Town | League | | | Match report |
| 09-12-1972 | Slough Town | 2-1 | Cadbury Heath | FA Amateur Cup | | | Match report |
| 25-11-1972 | Slough Town | 2-1 | Boreham Wood | Athenian League Cup | | | Match report |
| 20-11-1972 | Slough Town | 1-1 | Hampton | Premier Midweek FL | | | Match report |
| 18-11-1972 | Croydon | 2-3 | Slough Town | League | | | Match report |
| 14-11-1972 | Southall | 0-0 | Slough Town | Premier Midweek FL | | | Match report |
Slough Town FC is not responsible for content produced on external websites | Copyright Slough Town FC 2021