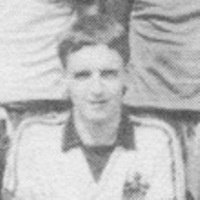 Position:
Midfielder
Bio
As a twenty year old, Gary scored the winning goal against Millwall in the FA Cup at Wexham Park to make him an instant legend.
He had previously staked his claim when scoring a hat-trick against Bideford Town in the previous round. Gary played the bulk of his career with other local clubs, including a 5 year stay at Chesham United. He also played for Windsor & Eton, Burnham, Farnborough Town, Marlow, Aylesbury United and St. Albans City. However the main part of his career was spent at Maidenhead United, where he scored 59 goals from 296 appearances.
Used to play in Division 6 of the local Sunday League with Slough Town Supporters! Gary was a fitter and lived in Slough.
Before joining Slough Town, Gary played for the Slough Town Supporters Association in Division 6 of the Industrial League.
Mens
| First Appearance | Appearances | First Goal | Goals |
| --- | --- | --- | --- |
| 28-11-1981 vs Dulwich Hamlet | 66 | 11-09-1982 vs Tooting | 21 |
History
| Match Date | Home | Score | Away | Competition | Goals | Cards | |
| --- | --- | --- | --- | --- | --- | --- | --- |
| 28-01-1984 | Slough Town | 1-1 | Bishop's Stortford | League | | | Match report |
| 17-01-1984 | Slough Town | 3-4 | Dulwich Hamlet | FA Trophy | | | Match report |
| 10-01-1984 | Slough Town | 0-2 | Wokingham Town | League | | | Match report |
| 31-12-1983 | Slough Town | 2-1 | Carshalton Ath | League | | | Match report |
| 13-12-1983 | Slough Town | 1-2 | Staines Town | League | | | Match report |
| 01-11-1983 | Carshalton Ath | 1-2 | Slough Town | League | | | Match report |
| 22-10-1983 | Slough Town | 3-1 | Hendon | League | | | Match report |
| 18-10-1983 | Slough Town | 2-1 | Wolverton | B&B Senior Cup | | | Match report |
| 15-10-1983 | Slough Town | 3-2 | Hampton | FA Cup | | | Match report |
| 11-10-1983 | Wokingham Town | 0-0 | Slough Town | League | | | Match report |
| 08-10-1983 | Walthamstow | 0-2 | Slough Town | League | | | Match report |
| 04-10-1983 | Slough Town | 5-1 | Hitchin Town | League | | | Match report |
| 01-10-1983 | Whyteleafe | 0-5 | Slough Town | FA Cup | | | Match report |
| 27-09-1983 | Clapton | 1-0 | Slough Town | Hennessey Cup | | | Match report |
| 24-09-1983 | Slough Town | 1-0 | Sutton United | League | | | Match report |
| 17-09-1983 | Hounslow | 0-3 | Slough Town | FA Cup | | | Match report |
| 13-09-1983 | Slough Town | 1-0 | Hayes | League | | | Match report |
| 06-09-1983 | Slough Town | 2-4 | Worthing | League | | | Match report |
| 03-09-1983 | Slough Town | 2-1 | Leytonstone Ilford | League | | | Match report |
| 27-08-1983 | Bishop's Stortford | 2-1 | Slough Town | League | | | Match report |
| 23-08-1983 | Staines Town | 2-3 | Slough Town | League | | | Match report |
| 20-08-1983 | Slough Town | 1-1 | Barking | League | | | Match report |
| 30-04-1983 | Dulwich Hamlet | 1-0 | Slough Town | League | | | Match report |
| 26-04-1983 | Sutton United | 0-2 | Slough Town | League | | | Match report |
| 19-04-1983 | Slough Town | 1-2 | Bromley | League | | | Match report |
| 16-04-1983 | Croydon | 1-1 | Slough Town | League | | | Match report |
| 14-04-1983 | Slough Town | 6-0 | Sutton United | League | | | Match report |
| 11-04-1983 | Bognor Regis Town | 2-0 | Slough Town | League | | | Match report |
| 09-04-1983 | Slough Town | 1-1 | Barking | League | | | Match report |
| 05-04-1983 | Slough Town | 2-3 | Wycombe Wanderers | League | | | Match report |
| 02-04-1983 | Slough Town | 1-0 | Leytonstone Ilford | League | | | Match report |
| 29-03-1983 | Tooting | 2-1 | Slough Town | League | | | Match report |
| 26-03-1983 | Hitchin Town | 1-3 | Slough Town | League | | | Match report |
| 19-03-1983 | Slough Town | 0-1 | Hayes | League | | | Match report |
| 15-03-1983 | Slough Town | 4-0 | Carshalton Ath | League | | | Match report |
| 12-03-1983 | Bromley | 0-0 | Slough Town | League | | | Match report |
| 08-03-1983 | Billericay Town | 0-0 | Slough Town | League | | | Match report |
| 26-02-1983 | Bishop's Stortford | 0-0 | Slough Town | League | | | Match report |
| 19-02-1983 | Slough Town | 7-2 | Walthamstow | League | | | Match report |
| 08-02-1983 | Slough Town | 1-1 | Staines Town | League | | | Match report |
| 22-01-1983 | Slough Town | 3-0 | Woking | League | | | Match report |
| 15-01-1983 | Slough Town | 0-1 | Dagenham | FA Trophy | | | Match report |
| 08-01-1983 | Harrow Borough | 1-0 | Slough Town | League | | | Match report |
| 01-01-1983 | Wokingham Town | 0-2 | Slough Town | League | | | Match report |
| 27-12-1982 | Slough Town | 0-1 | Wokingham Town | League | | | Match report |
| 21-12-1982 | Slough Town | 1-1 | Hitchin Town | League | | | Match report |
| 18-12-1982 | Leytonstone Ilford | 2-1 | Slough Town | League | | | Match report |
| 11-12-1982 | Slough Town | 1-4 | Bishop's Stortford | FA Cup | | | Match report |
| 04-12-1982 | Wycombe Wanderers | 1-1 | Slough Town | League | | | Match report |
| 27-11-1982 | Carshalton Ath | 2-2 | Slough Town | League | | | Match report |
| 20-11-1982 | Slough Town | 1-0 | Millwall | FA Cup | | | Match report |
| 09-11-1982 | Slough Town | 5-1 | Leatherhead | League | | | Match report |
| 06-11-1982 | Hayes | 2-1 | Slough Town | League | | | Match report |
| 02-11-1982 | Hendon | 3-0 | Slough Town | League | | | Match report |
| 30-10-1982 | Slough Town | 7-1 | Bideford | FA Cup | | | Match report |
| 23-10-1982 | Slough Town | 0-0 | Dulwich Hamlet | League | | | Match report |
| 19-10-1982 | Staines Town | 0-2 | Slough Town | League | | | Match report |
| 16-10-1982 | Slough Town | 3-0 | Frome Town | FA Cup | | | Match report |
| 11-09-1982 | Slough Town | 5-0 | Tooting | League | | | Match report |
| 04-09-1982 | Slough Town | 2-0 | Bishop's Stortford | League | | | Match report |
| 30-08-1982 | Tooting | 1-0 | Slough Town | Hennessey Cup | | | Match report |
| 28-08-1982 | Slough Town | 4-2 | Harrow Borough | League | | | Match report |
| 24-04-1982 | Bromley | 4-0 | Slough Town | League | | | Match report |
| 20-04-1982 | Slough Town | 0-2 | Hendon | League | | | Match report |
| 17-04-1982 | Leytonstone Ilford | 2-1 | Slough Town | League | | | Match report |
| 28-11-1981 | Slough Town | 0-1 | Dulwich Hamlet | League | | | Match report |
Slough Town FC is not responsible for content produced on external websites | Copyright Slough Town FC 2023