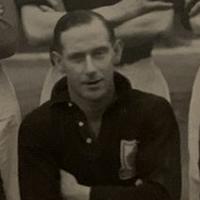 Position:
Unknown
Bio
The well known expression "Local boy makes good'' can well be applied to "Our Bert" for he was born on 19 May 1920 and saw the village of Upton-cum-Chalvey develop into the town it is today. He, as a footballer, developed to the same extent.
As a boy, he first played for Chalvey School, obtaining county Honours in 1932. From school, he joined the Slough Albion, and was with them for three years. At the age of eighteen, he first played for the Town Club "Slough" as it was then styled and continued when it became known as "Slough United". In 1933 he played in a trial at Colchester as an amateur.
Joining the Army in 1940 he served until 1945, posted to the Middle East, he played for the Port Said Garrison and a team representing the Canal Zone. During his army career, he played for many service teams. On his demobilisation, he returned to play for Slough United, and continued for a short time with "The Centre Club".
During some twenty years as a footballer, he collected about forty medals.
Mens
| First Appearance | Appearances | First Goal | Goals |
| --- | --- | --- | --- |
| 24-03-1945 vs Golders Green | 234 | 31-03-1945 vs Tuffnell Park | 71 |
History
| Match Date | Home | Score | Away | Competition | Goals | Cards | |
| --- | --- | --- | --- | --- | --- | --- | --- |
| 09-03-1953 | Worthing | 1-0 | Slough Town | League | | | Match report |
| 28-02-1953 | Slough Town | 4-1 | Bletchley | B&B Senior Cup | | | Match report |
| 21-02-1953 | Slough Town | 0-2 | Pegasus | FA Amateur Cup | | | Match report |
| 14-02-1953 | Slough Town | 3-2 | Willington | FA Amateur Cup | | | Match report |
| 10-01-1953 | Slough Town | 0-0 | Uxbridge | League | | | Match report |
| 03-01-1953 | Maidstone United | 3-2 | Slough Town | League | | | Match report |
| 27-12-1952 | Slough Town | 3-2 | Maidenhead United | League | | | Match report |
| 26-12-1952 | Maidenhead United | 3-2 | Slough Town | League | | | Match report |
| 20-12-1952 | Slough Town | 2-1 | Worthing | League | | | Match report |
| 13-12-1952 | Eastbourne | 1-4 | Slough Town | FA Amateur Cup | | | Match report |
| 29-11-1952 | Slough Town | 2-2 | Chesham United | League | | | Match report |
| 22-11-1952 | Chesham United | 3-1 | Slough Town | League | | | Match report |
| 08-11-1952 | Slough Town | 1-0 | Tilbury | League | | | Match report |
| 01-11-1952 | Tilbury | 4-5 | Slough Town | League | | | Match report |
| 25-10-1952 | Slough Town | 0-1 | Hounslow | League | | | Match report |
| 18-10-1952 | Eastbourne | 6-1 | Slough Town | League | | | Match report |
| 13-09-1952 | Slough Centre | 2-1 | Slough Town | FA Cup | | | Match report |
| 06-09-1952 | Slough Town | 4-2 | Carshalton Ath | League | | | Match report |
| 30-08-1952 | Slough Town | 2-1 | Erith | League | | | Match report |
| 23-08-1952 | Epsom | 2-1 | Slough Town | League | | | Match report |
| 03-05-1952 | Slough Town | 1-2 | Erith | League | | | Match report |
| 01-05-1952 | Slough Town | 4-2 | Uxbridge | League | | | Match report |
| 26-04-1952 | Eastbourne | 2-3 | Slough Town | League | | | Match report |
| 21-04-1952 | Epsom | 1-2 | Slough Town | League | | | Match report |
| 19-04-1952 | Slough Town | 1-1 | Slough Centre | Benevolent Cup | | | Match report |
| 22-03-1952 | Slough Town | 4-2 | Windsor & Eton | Benevolent Cup | | | Match report |
| 15-03-1952 | Hounslow | 2-0 | Slough Town | Memorial Shield | | | Match report |
| 01-03-1952 | Slough Town | 1-1 | Hounslow | Memorial Shield | | | Match report |
| 23-02-1952 | Slough Town | 4-1 | Erith | Memorial Shield | | | Match report |
| 16-02-1952 | Wolverton | 2-1 | Slough Town | B&B Senior Cup | | | Match report |
| 02-02-1952 | Erith | 2-1 | Slough Town | League | | | Match report |
| 26-01-1952 | Slough Town | 3-3 | Carshalton Ath | League | | | Match report |
| 19-01-1952 | Slough Town | 1-2 | Chesham United | League | | | Match report |
| 12-01-1952 | Uxbridge | 1-5 | Slough Town | League | | | Match report |
| 29-12-1951 | Slough Town | 1-0 | Eastbourne | League | | | Match report |
| 26-12-1951 | Slough Town | 2-1 | Maidenhead United | League | | | Match report |
| 25-12-1951 | Maidenhead United | 1-4 | Slough Town | League | | | Match report |
| 22-12-1951 | Chesham United | 1-4 | Slough Town | League | | | Match report |
| 15-12-1951 | Slough Town | 2-3 | Hendon | FA Amateur Cup | | | Match report |
| 08-12-1951 | Slough Town | 6-2 | Maidstone United | League | | | Match report |
| 01-12-1951 | Worthing | 1-4 | Slough Town | League | | | Match report |
| 24-11-1951 | Carshalton Ath | 2-3 | Slough Town | League | | | Match report |
| 17-11-1951 | Slough Town | 4-3 | Hounslow | League | | | Match report |
| 10-11-1951 | Slough Town | 11-1 | Worthing | League | | | Match report |
| 03-11-1951 | Slough Town | 4-0 | Edgware | League | | | Match report |
| 27-10-1951 | Wealdstone | 5-0 | Slough Town | FA Cup | | | Match report |
| 20-10-1951 | Maidstone United | 3-3 | Slough Town | League | | | Match report |
| 17-10-1951 | Slough Town | 4-0 | St Albans City | FA Cup | | | Match report |
| 13-10-1951 | St Albans City | 1-1 | Slough Town | FA Cup | | | Match report |
| 06-10-1951 | Tilbury | 0-2 | Slough Town | League | | | Match report |
| 04-10-1951 | Barnet | 1-6 | Slough Town | FA Cup | | | Match report |
| 29-09-1951 | Slough Town | 2-2 | Barnet | FA Cup | | | Match report |
| 22-09-1951 | Edgware | 2-2 | Slough Town | League | | | Match report |
| 15-09-1951 | Slough Town | 5-1 | Grays Athletic | League | | | Match report |
| 01-09-1951 | Slough Town | 2-1 | Epsom | League | | | Match report |
| 25-08-1951 | Slough Town | 6-0 | Tilbury | League | | | Match report |
| 18-08-1951 | Hounslow | 0-1 | Slough Town | League | | | Match report |
| 07-04-1951 | Slough Town | 1-3 | Tilbury | League | | | Match report |
| 23-03-1951 | Slough Town | 5-1 | Grays Athletic | League | | | Match report |
| 17-03-1951 | Slough Town | 2-1 | Wolverton | Benevolent Cup | | | Match report |
| 10-03-1951 | Wycombe Wanderers | 1-0 | Slough Town | B&B Senior Cup | | | Match report |
| 03-03-1951 | Slough Town | 2-2 | Uxbridge | League | | | Match report |
| 24-02-1951 | Tilbury | 1-3 | Slough Town | League | | | Match report |
| 17-02-1951 | Slough Town | 4-3 | Maidenhead United | B&B Senior Cup | | | Match report |
| 10-02-1951 | Slough Town | 5-1 | Tilbury | Memorial Shield | | | Match report |
| 03-02-1951 | Slough Town | 8-2 | Maidstone United | League | | | Match report |
| 27-01-1951 | Slough Town | 1-3 | Pegasus | FA Amateur Cup | | | Match report |
| 20-01-1951 | Eastbourne | 1-2 | Slough Town | League | | | Match report |
| 13-01-1951 | Slough Town | 4-1 | Poole Town | FA Amateur Cup | | | Match report |
| 06-01-1951 | Slough Town | 2-0 | Erith | League | | | Match report |
| 26-12-1950 | Maidenhead United | 1-4 | Slough Town | League | | | Match report |
| 25-12-1950 | Slough Town | 1-0 | Maidenhead United | League | | | Match report |
| 23-12-1950 | Slough Town | 6-2 | Chesham United | Memorial Shield | | | Match report |
| 16-12-1950 | Uxbridge | 2-2 | Slough Town | League | | | Match report |
| 09-12-1950 | Erith | 2-3 | Slough Town | League | | | Match report |
| 02-12-1950 | Chesham United | 1-0 | Slough Town | League | | | Match report |
| 18-11-1950 | Slough Town | 1-0 | Haywards Heath | FA Amateur Cup | | | Match report |
| 11-11-1950 | Maidenhead United | 0-3 | Slough Town | FA Amateur Cup | | | Match report |
| 04-11-1950 | Slough Town | 2-2 | Maidenhead United | FA Amateur Cup | | | Match report |
| 01-11-1950 | Wycombe Wanderers | 2-0 | Slough Town | FA Cup | | | Match report |
| 28-10-1950 | Slough Town | 1-1 | Wycombe Wanderers | FA Cup | | | Match report |
| 21-10-1950 | Slough Town | 2-1 | Slough Centre | FA Amateur Cup | | | Match report |
| 18-10-1950 | Slough Town | 5-1 | Banbury Spencer | FA Cup | | | Match report |
| 14-10-1950 | Banbury Spencer | 1-1 | Slough Town | FA Cup | | | Match report |
| 07-10-1950 | Slough Town | 2-0 | Amersham Town | FA Amateur Cup | | | Match report |
| 04-10-1950 | Oxford City | 1-2 | Slough Town | FA Cup | | | Match report |
| 30-09-1950 | Slough Town | 2-2 | Oxford City | FA Cup | | | Match report |
| 16-09-1950 | Headington | 3-4 | Slough Town | FA Cup | | | Match report |
| 09-09-1950 | Osberton Rad | 0-3 | Slough Town | FA Amateur Cup | | | Match report |
| 02-09-1950 | Edgware | 3-3 | Slough Town | League | | | Match report |
| 26-08-1950 | Slough Town | 2-1 | Epsom | League | | | Match report |
| 19-08-1950 | Carshalton Ath | 2-3 | Slough Town | League | | | Match report |
| 13-05-1950 | Chalvey | 1-3 | Slough Town | Unknown Cup | | | Match report |
| 29-04-1950 | Grays Athletic | 3-3 | Slough Town | League | | | Match report |
| 27-04-1950 | Edgware | 2-0 | Slough Town | League | | | Match report |
| 22-04-1950 | Slough Town | 0-4 | Erith | League | | | Match report |
| 19-04-1950 | Slough Town | 2-4 | Hounslow | League | | | Match report |
| 17-04-1950 | Windsor & Eton | 1-5 | Slough Town | League | | | Match report |
| 15-04-1950 | Slough Town | 0-1 | Wycombe Wanderers | B&B Senior Cup | | | Match report |
| 10-04-1950 | Wycombe Wanderers | 1-1 | Slough Town | B&B Senior Cup | | | Match report |
| 07-04-1950 | Slough Town | 2-0 | Grays Athletic | League | | | Match report |
| 01-04-1950 | Uxbridge | 2-3 | Slough Town | League | | | Match report |
| 29-03-1950 | Hounslow | 3-2 | Slough Town | Memorial Shield | | | Match report |
| 25-03-1950 | Carshalton Ath | 7-0 | Slough Town | League | | | Match report |
| 18-03-1950 | Slough Town | 1-1 | Hounslow | Memorial Shield | | | Match report |
| 11-03-1950 | Eastbourne | 1-1 | Slough Town | League | | | Match report |
| 04-03-1950 | Wolverton | 2-1 | Slough Town | B&B Senior Cup | | | Match report |
| 25-02-1950 | Chesham United | 1-1 | Slough Town | League | | | Match report |
| 28-01-1950 | Slough Town | 2-0 | Worthing | League | | | Match report |
| 21-01-1950 | Slough Town | 3-1 | Slough Centre | B&B Senior Cup | | | Match report |
| 14-01-1950 | Slough Town | 1-1 | Epsom | League | | | Match report |
| 07-01-1950 | Slough Town | 6-3 | Chesham United | League | | | Match report |
| 31-12-1949 | Slough Town | 3-1 | Windsor & Eton | League | | | Match report |
| 27-12-1949 | Maidenhead United | 0-0 | Slough Town | League | | | Match report |
| 26-12-1949 | Slough Town | 1-1 | Maidenhead United | League | | | Match report |
| 17-12-1949 | Slough Town | 0-2 | Uxbridge | League | | | Match report |
| 10-12-1949 | Slough Town | 4-1 | Carshalton Ath | League | | | Match report |
| 03-12-1949 | Hounslow | 2-1 | Slough Town | League | | | Match report |
| 26-11-1949 | Slough Town | 2-2 | Walton & Hersham | League | | | Match report |
| 12-11-1949 | Epsom | 2-3 | Slough Town | League | | | Match report |
| 05-11-1949 | Walton & Hersham | 1-0 | Slough Town | League | | | Match report |
| 29-10-1949 | Worthing | 6-1 | Slough Town | League | | | Match report |
| 22-10-1949 | Erith | 4-0 | Slough Town | League | | | Match report |
| 15-10-1949 | Slough Town | 1-2 | Hayes | FA Cup | | | Match report |
| 08-10-1949 | Slough Town | 4-2 | Oxford City | FA Cup | | | Match report |
| 01-10-1949 | Oxford City | 1-1 | Slough Town | FA Cup | | | Match report |
| 24-09-1949 | Slough Centre | 2-1 | Slough Town | FA Amateur Cup | | | Match report |
| 17-09-1949 | Slough Town | 3-2 | Aylesbury United | FA Cup | | | Match report |
| 10-09-1949 | Thame United | 1-3 | Slough Town | FA Amateur Cup | | | Match report |
| 03-09-1949 | Slough Town | 1-0 | Slough Centre | FA Cup | | | Match report |
| 27-08-1949 | Slough Town | 1-0 | Eastbourne | League | | | Match report |
| 14-05-1949 | Maidenhead United | 0-1 | Slough Town | Benevolent Cup | | | Match report |
| 07-05-1949 | Worthing | 2-2 | Slough Town | League | | | Match report |
| 05-05-1949 | Slough Town | 1-2 | Worthing | League | | | Match report |
| 03-05-1949 | Slough Town | 1-2 | Hounslow | League | | | Match report |
| 02-05-1949 | Uxbridge | 1-1 | Slough Town | League | | | Match report |
| 26-04-1949 | Slough Town | 3-4 | Erith | League | | | Match report |
| 23-04-1949 | Wycombe Wanderers | 2-1 | Slough Town | B&B Senior Cup | | | Match report |
| 18-04-1949 | Wycombe Wanderers | 0-0 | Slough Town | B&B Senior Cup | | | Match report |
| 16-04-1949 | Slough Town | 2-2 | Grays Athletic | League | | | Match report |
| 09-04-1949 | Hounslow | 2-1 | Slough Town | League | | | Match report |
| 02-04-1949 | Slough Town | 2-0 | Aylesbury United | Benevolent Cup | | | Match report |
| 26-03-1949 | Grays Athletic | 0-4 | Slough Town | League | | | Match report |
| 19-03-1949 | Carshalton Ath | 3-5 | Slough Town | League | | | Match report |
| 12-03-1949 | Slough Town | 0-1 | Carshalton Ath | League | | | Match report |
| 05-03-1949 | Abingdon | 0-5 | Slough Town | B&B Senior Cup | | | Match report |
| 26-02-1949 | Slough Town | 2-0 | Windsor & Eton | League | | | Match report |
| 19-02-1949 | Marlow | 3-5 | Slough Town | Benevolent Cup | | | Match report |
| 12-02-1949 | Slough Town | 6-1 | Eastbourne | League | | | Match report |
| 05-02-1949 | Erith | 2-2 | Slough Town | League | | | Match report |
| 29-01-1949 | Chesham United | 2-2 | Slough Town | League | | | Match report |
| 22-01-1949 | Wolverton | 1-2 | Slough Town | B&B Senior Cup | | | Match report |
| 15-01-1949 | Windsor & Eton | 0-2 | Slough Town | League | | | Match report |
| 08-01-1949 | Slough Town | 5-0 | Chesham United | League | | | Match report |
| 01-01-1949 | Slough Town | 0-4 | Walton & Hersham | League | | | Match report |
| 26-12-1948 | Maidenhead United | 4-2 | Slough Town | League | | | Match report |
| 25-12-1948 | Slough Town | 3-0 | Maidenhead United | League | | | Match report |
| 18-12-1948 | Walton & Hersham | 1-2 | Slough Town | League | | | Match report |
| 11-12-1948 | Slough Town | 0-4 | Erith | Memorial Shield | | | Match report |
| 04-12-1948 | Slough Town | 2-1 | Maidenhead United | B&B Senior Cup | | | Match report |
| 20-11-1948 | Edgware | 1-1 | Slough Town | League | | | Match report |
| 13-11-1948 | Slough Town | 1-2 | Uxbridge | League | | | Match report |
| 06-11-1948 | Slough Town | 0-2 | Maidenhead United | FA Amateur Cup | | | Match report |
| 30-10-1948 | Slough Town | 3-0 | Windsor & Eton | Memorial Shield | | | Match report |
| 23-10-1948 | Aylesbury United | 1-3 | Slough Town | FA Amateur Cup | | | Match report |
| 16-10-1948 | Headington | 1-4 | Slough Town | FA Amateur Cup | | | Match report |
| 02-10-1948 | Eastbourne | 2-5 | Slough Town | League | | | Match report |
| 25-09-1948 | Metal Recovery | 1-4 | Slough Town | FA Amateur Cup | | | Match report |
| 18-09-1948 | Berkhamsted Town | 3-1 | Slough Town | FA Cup | | | Match report |
| 11-09-1948 | Slough Town | 3-2 | Chesham United | FA Amateur Cup | | | Match report |
| 04-09-1948 | Slough Town | 2-1 | Hayes | FA Cup | | | Match report |
| 28-08-1948 | Slough Town | 2-0 | Edgware | League | | | Match report |
| 23-08-1947 | Edgware | 5-3 | Slough Town | League | | | Match report |
| 07-06-1947 | Slough Town | 3-4 | Uxbridge | League | | | Match report |
| 31-05-1947 | Slough Town | 7-6 | Hounslow | League | | | Match report |
| 26-05-1947 | Hounslow | 1-2 | Slough Town | League | | | Match report |
| 24-05-1947 | Slough Town | 1-3 | Wolverton | Benevolent Cup | | | Match report |
| 17-05-1947 | Slough Town | 2-3 | Chippenham Town | Unknown Cup | | | Match report |
| 10-05-1947 | Slough Town | 5-3 | Marlow | Benevolent Cup | | | Match report |
| 03-05-1947 | Uxbridge | 0-1 | Slough Town | League | | | Match report |
| 26-04-1947 | Slough Town | 2-0 | Hastings United | League | | | Match report |
| 19-04-1947 | Edgware | 0-7 | Slough Town | League | | | Match report |
| 07-04-1947 | Wycombe Wanderers | 2-1 | Slough Town | B&B Senior Cup | | | Match report |
| 04-04-1947 | Slough Town | 5-2 | Grays Athletic | League | | | Match report |
| 29-03-1947 | Walton & Hersham | 6-1 | Slough Town | Memorial Shield | | | Match report |
| 15-03-1947 | Slough Town | 4-4 | Eastbourne | League | | | Match report |
| 01-03-1947 | Wolverton | 2-3 | Slough Town | B&B Senior Cup | | | Match report |
| 25-01-1947 | Slough Town | 1-0 | Chesham United | B&B Senior Cup | | | Match report |
| 18-01-1947 | Slough Town | 4-3 | Carshalton Ath | League | | | Match report |
| 11-01-1947 | Slough Town | 1-2 | Windsor & Eton | League | | | Match report |
| 28-12-1946 | Slough Town | 1-3 | Walton & Hersham | League | | | Match report |
| 26-12-1946 | Maidenhead United | 1-1 | Slough Town | League | | | Match report |
| 25-12-1946 | Slough Town | 5-1 | Maidenhead United | League | | | Match report |
| 14-12-1946 | Eastbourne | 4-11 | Slough Town | League | | | Match report |
| 07-12-1946 | Slough Town | 6-1 | Bedford Avenue | Memorial Shield | | | Match report |
| 30-11-1946 | Slough Town | 3-2 | REmE Aborfield | B&B Senior Cup | | | Match report |
| 26-10-1946 | Slough Town | 9-0 | Edgware | League | | | Match report |
| 19-10-1946 | Hayes | 6-3 | Slough Town | FA Cup | | | Match report |
| 12-10-1946 | Hastings United | 1-1 | Slough Town | League | | | Match report |
| 09-10-1946 | Windsor & Eton | 2-4 | Slough Town | FA Cup | | | Match report |
| 05-10-1946 | Slough Town | 3-3 | Windsor & Eton | FA Cup | | | Match report |
| 28-09-1946 | Erith | 1-2 | Slough Town | League | | | Match report |
| 21-09-1946 | Slough Town | 4-2 | Lyons Club | FA Cup | | | Match report |
| 14-09-1946 | Walton & Hersham | 2-2 | Slough Town | League | | | Match report |
| 07-09-1946 | Carshalton Ath | 3-2 | Slough Town | League | | | Match report |
| 29-04-1946 | Slough Town | 1-1 | Wycombe Wanderers | Benevolent Cup | | | Match report |
| 22-04-1946 | Grays Athletic | 1-0 | Slough Town | League | | | Match report |
| 20-04-1946 | Twickenham | 2-4 | Slough Town | League | | | Match report |
| 19-04-1946 | Slough Town | 0-0 | Grays Athletic | League | | | Match report |
| 06-04-1946 | Slough Town | 2-1 | Windsor & Eton | League | | | Match report |
| 26-03-1946 | Marlow | 3-10 | Slough Town | League | | | Match report |
| 02-03-1946 | Slough Town | 6-5 | St Albans City | Unknown Cup | | | Match report |
| 16-02-1946 | Moor Green | 2-1 | Slough Town | B&B Senior Cup | | | Match report |
| 02-02-1946 | Oxford City | 2-3 | Slough Town | FA Amateur Cup | | | Match report |
| 19-01-1946 | Chippenham Town | 1-5 | Slough Town | League | | | Match report |
| 26-12-1945 | Windsor & Eton | 2-6 | Slough Town | Corinthian Lge. | | | Match report |
| 25-12-1945 | Slough Town | 4-2 | Windsor & Eton | League | | | Match report |
| 08-12-1945 | Slough Town | 0-2 | Maidenhead United | League | | | Match report |
| 01-12-1945 | Chesham United | 1-13 | Slough Town | B&B Senior Cup | | | Match report |
| 24-11-1945 | Slough Town | 1-0 | Bromley | FA Cup | | | Match report |
| 10-11-1945 | Slough Town | 4-2 | Marlow | FA Amateur Cup | | | Match report |
| 06-11-1945 | Slough Town | 3-1 | Leytonstone | FA Cup | | | Match report |
| 03-11-1945 | Leytonstone | 3-3 | Slough Town | FA Cup | | | Match report |
| 27-10-1945 | Slough Town | 6-4 | Twickenham | League | | | Match report |
| 20-10-1945 | Slough Town | 3-1 | Oxford City | FA Cup | | | Match report |
| 13-10-1945 | Maidenhead United | 1-0 | Slough Town | Memorial Shield | | | Match report |
| 06-10-1945 | Banbury Spencer | 2-5 | Slough Town | FA Cup | | | Match report |
| 22-09-1945 | Yiewsley | 2-2 | Slough Town | FA Cup | | | Match report |
| 15-09-1945 | Erith | 0-2 | Slough Town | League | | | Match report |
| 08-09-1945 | Hounslow | 4-4 | Slough Town | FA Cup | | | Match report |
| 01-09-1945 | Slough Town | 3-2 | Erith | League | | | Match report |
| 14-04-1945 | Slough Town | 4-1 | Clapton | League | | | Match report |
| 31-03-1945 | Slough Town | 1-0 | Tuffnell Park | League | | | Match report |
| 24-03-1945 | Slough Town | 2-5 | Golders Green | League | | | Match report |
Slough Town FC is not responsible for content produced on external websites | Copyright Slough Town FC 2023