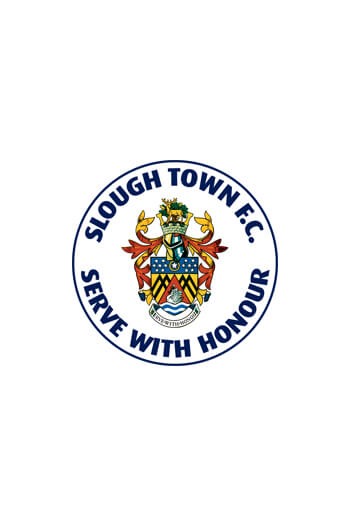 Position:
Midfielder
Bio
During the season of 1981-82 Les Barrett joined our club after featuring for many seasons in the Fulham side including one FA Cup Final appearance in 1975 against West Ham United at Wembley.
Les made 58 appearances and netted five goals, one of them being in the 1-1 draw at Scarborough in the FA Trophy. Les Barrett in his Fulham days was described as a natural and skilful winger with 'electric' speed. Brought up on the East Hill Estate in Wandsworth he made his debut in January 1966 in an attacking forward line that also included Allan Clarke, and Steve Earle, winning an under 23 international cap against Greece a year later.
There was some talk of Manchester United signing him when the Cottagers slumped into Division Three, but Fulham recovered and he became top scorer for the West London club in 1970-71 season, and then of course he picked up an FA Cup runners up medal following Fulham's 2-0 defeat in 1975. He made nearly 500 appearances for his club before signing for Millwall in October 1977. After a brief spell in the United States he joined Slough Town in August 1981, and after moving on to Woking as player coach he retired from the game at the age of 39.
One well remembered goal from Les Barrett was the equaliser against Scarborough at the McCain Stadium in the FA Trophy in front of a crowd of 3273. Unfortunately that 1-1 draw was followed by a 2-1 home loss on the following Tuesday, a considerable disappointment for the 1616 fans who turned up on a bleak wet evening with hopes of making further progress in the competition that was thrown away by poor defending.
Les was the third-all-time record appearances for Fulham of 487 starts and 4 substitutions.
He scored a total of 90 goals for the club, and was the teams top scorer in Fulham's Third Division promotion season of 1970-1971, with 15 goals. He was a fan-favourite at Fulham, and now lives a quiet life running a small market garden in Earlsfield. Whilst at Fulham he played in the 1975 FA Cup Final.
Mens
| First Appearance | Appearances | First Goal | Goals |
| --- | --- | --- | --- |
| 08-08-1981 vs Wycombe Wanderers | 58 | 25-08-1981 vs Boreham Wood | 5 |
History
| Match Date | Home | Score | Away | Competition | Goals | Cards | |
| --- | --- | --- | --- | --- | --- | --- | --- |
| 01-05-1982 | Tooting | 3-0 | Slough Town | League | | | Match report |
| 24-04-1982 | Bromley | 4-0 | Slough Town | League | | | Match report |
| 20-04-1982 | Slough Town | 0-2 | Hendon | League | | | Match report |
| 17-04-1982 | Leytonstone Ilford | 2-1 | Slough Town | League | | | Match report |
| 15-04-1982 | Slough Town | 2-0 | Sutton United | League | | | Match report |
| 10-04-1982 | Harlow Town | 1-1 | Slough Town | League | | | Match report |
| 03-04-1982 | Slough Town | 1-0 | Staines Town | League | | | Match report |
| 01-04-1982 | Bishop's Stortford | 1-2 | Slough Town | League | | | Match report |
| 30-03-1982 | Slough Town | 3-2 | Carshalton Ath | League | | | Match report |
| 27-03-1982 | Walthamstow | 4-1 | Slough Town | League | | | Match report |
| 20-03-1982 | Slough Town | 4-1 | Walthamstow | League | | | Match report |
| 16-03-1982 | Wycombe Wanderers | 3-2 | Slough Town | League | | | Match report |
| 13-03-1982 | Slough Town | 0-1 | Billericay Town | League | | | Match report |
| 06-03-1982 | Slough Town | 0-1 | Hungerford Town | B&B Senior Cup | | | Match report |
| 02-03-1982 | Slough Town | 1-2 | Scarborough | FA Trophy | | | Match report |
| 27-02-1982 | Scarborough | 1-1 | Slough Town | FA Trophy | | | Match report |
| 16-02-1982 | Slough Town | 4-1 | Hayes | League | | | Match report |
| 13-02-1982 | Slough Town | 2-0 | Harlow Town | League | | | Match report |
| 08-02-1982 | Harrow Borough | 2-2 | Slough Town | League | | | Match report |
| 06-02-1982 | Slough Town | 1-0 | Rossendale | FA Trophy | | | Match report |
| 02-02-1982 | Slough Town | 2-0 | Aylesbury United | B&B Senior Cup | | | Match report |
| 30-01-1982 | Barking | 0-0 | Slough Town | League | | | Match report |
| 26-01-1982 | Aylesbury United | 0-0 | Slough Town | B&B Senior Cup | | | Match report |
| 23-01-1982 | Slough Town | 0-0 | Croydon | League | | | Match report |
| 19-01-1982 | Slough Town | 4-2 | Bath City | FA Trophy | | | Match report |
| 05-01-1982 | Slough Town | 2-3 | Wycombe Wanderers | Hennessey Cup | | | Match report |
| 02-01-1982 | Staines Town | 2-4 | Slough Town | League | | | Match report |
| 05-12-1981 | Billericay Town | 0-1 | Slough Town | League | | | Match report |
| 28-11-1981 | Slough Town | 0-1 | Dulwich Hamlet | League | | | Match report |
| 24-11-1981 | Slough Town | 6-0 | Didcot Town | B&B Senior Cup | | | Match report |
| 21-11-1981 | Dulwich Hamlet | 2-4 | Slough Town | League | | | Match report |
| 17-11-1981 | Hendon | 0-0 | Slough Town | League | | | Match report |
| 14-11-1981 | Slough Town | 4-0 | Bishop's Stortford | League | | | Match report |
| 07-11-1981 | Slough Town | 0-3 | Hitchin Town | League | | | Match report |
| 03-11-1981 | Hayes | 2-1 | Slough Town | League | | | Match report |
| 31-10-1981 | Sutton United | 2-1 | Slough Town | League | | | Match report |
| 27-10-1981 | Slough Town | 3-3 | Wycombe Wanderers | League | | | Match report |
| 24-10-1981 | Slough Town | 1-0 | Leatherhead | League | | | Match report |
| 20-10-1981 | Woking | 1-1 | Slough Town | League | | | Match report |
| 17-10-1981 | Croydon | 1-1 | Slough Town | League | | | Match report |
| 13-10-1981 | Slough Town | 3-2 | Boreham Wood | League | | | Match report |
| 10-10-1981 | Slough Town | 1-0 | Leytonstone Ilford | League | | | Match report |
| 06-10-1981 | Leatherhead | 0-0 | Slough Town | League | | | Match report |
| 03-10-1981 | Slough Town | 1-5 | Wokingham Town | FA Cup | | | Match report |
| 29-09-1981 | Slough Town | 3-0 | Windsor & Eton | Hennessey Cup | | | Match report |
| 22-09-1981 | Slough Town | 1-1 | Harrow Borough | League | | | Match report |
| 19-09-1981 | Slough Town | 2-1 | Chalfont St Peter | FA Cup | | | Match report |
| 15-09-1981 | Hitchin Town | 0-4 | Slough Town | League | | | Match report |
| 12-09-1981 | Slough Town | 1-3 | Bromley | League | | | Match report |
| 08-09-1981 | Slough Town | 4-2 | Wootton BC | FA Cup | | | Match report |
| 05-09-1981 | Wootton BC | 2-2 | Slough Town | FA Cup | | | Match report |
| 31-08-1981 | Harwich | 0-1 | Slough Town | Hennessey Cup | | | Match report |
| 29-08-1981 | Slough Town | 0-0 | Barking | League | | | Match report |
| 25-08-1981 | Boreham Wood | 1-1 | Slough Town | League | | | Match report |
| 22-08-1981 | Slough Town | 5-2 | Tooting | League | | | Match report |
| 18-08-1981 | Slough Town | 0-0 | Woking | League | | | Match report |
| 15-08-1981 | Carshalton Ath | 1-2 | Slough Town | League | | | Match report |
| 08-08-1981 | Slough Town | 1-3 | Wycombe Wanderers | Drinkwise Trophy | | | Match report |
Slough Town FC is not responsible for content produced on external websites | Copyright Slough Town FC 2023