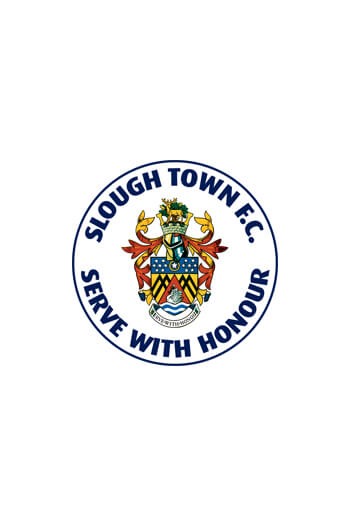 Stats
Position:
Striker
First Appearance:
15-10-1975 vs Staines Town
Appearances:
43
First Goal:
08-11-1975 vs Woking
Goals:
7
Bio
Gordon Bartlett (born 3 December 1955 in London) is a former professional footballer who played as a forward. In 1975, he played for the Denver Dynamos in the North American Soccer League.

His career was cut short by injury. He is currently manager of Wealdstone FC.
History
| Match Date | Home | Score | Away | Competition | Goals | Cards | |
| --- | --- | --- | --- | --- | --- | --- | --- |
| 16-05-1977 | Slough Town | 0-1 | Tilbury | League | | | Match report |
| 15-05-1977 | Slough Town | 0-0 | Walthamstow | League | | | Match report |
| 10-05-1977 | Staines Town | 1-1 | Slough Town | League | | | Match report |
| 07-05-1977 | Slough Town | 1-3 | Enfield | League | | | Match report |
| 30-04-1977 | Hendon | 2-1 | Slough Town | League | | | Match report |
| 28-04-1977 | Slough Town | 2-0 | Dulwich Hamlet | League | | | Match report |
| 25-04-1977 | Woking | 1-0 | Slough Town | League | | | Match report |
| 23-04-1977 | Slough Town | 2-1 | Leytonstone | League | | | Match report |
| 21-04-1977 | Wycombe Wanderers | 1-0 | Slough Town | League | | | Match report |
| 16-04-1977 | Slough Town | 2-3 | Dagenham | FA Trophy | | | Match report |
| 11-04-1977 | Hungerford Town | 1-1 | Slough Town | B&B Senior Cup | | | Match report |
| 26-03-1977 | Slough Town | 1-1 | Tooting | League | | | Match report |
| 24-03-1977 | Hendon | 2-1 | Slough Town | Isthmian Lge Sub. Cup | | | Match report |
| 22-03-1977 | Slough Town | 3-0 | Kingstonian | League | | | Match report |
| 09-10-1976 | Leytonstone | 1-1 | Slough Town | FA Cup | | | Match report |
| 28-09-1976 | Slough Town | 1-1 | Croydon | League | | | Match report |
| 25-09-1976 | Ilford | 0-1 | Slough Town | League | | | Match report |
| 18-09-1976 | Slough Town | 2-2 | Finchley | FA Cup | | | Match report |
| 14-09-1976 | Slough Town | 2-1 | Sutton United | League | | | Match report |
| 11-09-1976 | Bishop's Stortford | 1-2 | Slough Town | League | | | Match report |
| 04-09-1976 | Slough Town | 0-1 | Hitchin Town | League | | | Match report |
| 31-08-1976 | Slough Town | 0-1 | Staines Town | League | | | Match report |
| 28-08-1976 | Enfield | 1-1 | Slough Town | League | | | Match report |
| 23-08-1976 | Southall | 2-0 | Slough Town | League | | | Match report |
| 08-05-1976 | Tilbury | 0-4 | Slough Town | Isthmian Lge Sub. Cup | | | Match report |
| 04-05-1976 | Barking | 1-0 | Slough Town | League | | | Match report |
| 30-04-1976 | Slough Town | 1-1 | Ilford | League | | | Match report |
| 27-04-1976 | Leatherhead | 0-0 | Slough Town | League | | | Match report |
| 26-04-1976 | Wycombe Wanderers | 1-2 | Slough Town | Isthmian Lge Sub. Cup | | | Match report |
| 15-04-1976 | Harrow Borough | 2-3 | Slough Town | Isthmian Lge Sub. Cup | | | Match report |
| 07-04-1976 | Oxford City | 2-0 | Slough Town | League | | | Match report |
| 05-04-1976 | Slough Town | 2-0 | Maidenhead United | Isthmian Lge Sub. Cup | | | Match report |
| 03-04-1976 | Woking | 0-3 | Slough Town | League | | | Match report |
| 30-03-1976 | Slough Town | 2-0 | Leatherhead | League | | | Match report |
| 27-03-1976 | Slough Town | 0-2 | Hendon | League | | | Match report |
| 06-03-1976 | Hungerford Town | 1-0 | Slough Town | B&B Senior Cup | | | Match report |
| 11-11-1975 | Kingstonian | 2-1 | Slough Town | League | | | Match report |
| 08-11-1975 | Slough Town | 4-1 | Woking | League | | | Match report |
| 01-11-1975 | Slough Town | 1-2 | Walton & Hersham | FA Cup | | | Match report |
| 28-10-1975 | Sutton United | 3-2 | Slough Town | League | | | Match report |
| 25-10-1975 | Slough Town | 2-0 | Leytonstone | League | | | Match report |
| 18-10-1975 | Clapton | 0-1 | Slough Town | League | | | Match report |
| 15-10-1975 | Slough Town | 0-0 | Staines Town | League | | | Match report |
Slough Town FC is not responsible for content produced on external websites | Copyright Slough Town FC 2021