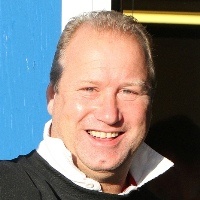 Position:
Management
Bio
Steve Bateman played 109 games for Slough between 1994 and 1997, and later managed the club for more than four years, between 2 March 2009 and 13 May 2013.
Steve guided the Rebels to safety at the end of the 2008/09 season, and in the following season, turned the side's fortunes around completely, leading Slough into the Midland division playoffs after final-day drama at Romulus saw the Rebels narrowly snatch fifth place. A superb semi-final victory over Hitchin Town was followed by heavy defeat in the final at Chesham United.
In season 2010/11, Slough again reached the playoffs, but this time lost to Hitchin in the semi-final. The following season, Bateman guided Slough to the Third Qualifying Round of the FA Cup, only to be defeated in a replay by lower-league Hanworth Villa. Slough ran St Neots Town close to the Southern League Division One Central title, only to fall away at the end and then suffer heartbreak in the playoff semi-final again, this time against landlords Beaconsfield SYCOB, after finishing as runners-up.
He then fulfilled his ambition of reaching the First Round Proper of the FA Cup as a manager in season 2012/13, his side seeing off Gosport Borough in a Fourth Qualifying Round replay to earn a trip to Mansfield Town in November 2012. Slough came away from Field Mill with a highly creditable draw, forcing the full-timers to a replay at Holloways Park, which ended in penalty shoot out heartache after a 1-1 draw in front of a crowd of almost 1,600. Mansfield would go on to win the Conference National and gain promotion to League 2.
The season was to end in disappointment for Slough though, as the Rebels missed out on a playoff place by a single point after a fixture pile-up late in the season. Steve, along with assistant Fred Cummings, left the club by mutual consent in May 2013 after the season had concluded.
Steve also had successful spells as manager of Chesham United, Berkhamstead Town - where he guided them to the FA Vase final at Villa Park - and Hemel Hempstead Town, who he guided to promotion to the Southern Premier League.
As a player, Steve was a powerful defender who started his playing days with Hemel Hempstead before joining Everton. He went on to win the FA Youth Cup with Everton in 1984. He later played over 300 games for Chesham.
'Bates' first joined Slough Town in the summer of 1994. He went on to become a rock at the heart of a Rebels defence which ran Enfield so close to the title. He appeared for Slough in the Conference following their promotion from the Isthmian League before leaving the club in the summer of 1997.
Steve also appeared for Harrow Borough, Tring Town and Hendon.
Mens
| First Appearance | Appearances | First Goal | Goals |
| --- | --- | --- | --- |
| 13-08-1994 vs Hendon | 109 | 07-03-1995 vs Aylesbury United | 6 |
History
| Match Date | Home | Score | Away | Competition | Goals | Cards | |
| --- | --- | --- | --- | --- | --- | --- | --- |
| 03-05-1997 | Stalybridge Celtic | 2-2 | Slough Town | League | | | Match report |
| 26-04-1997 | Morecambe | 0-0 | Slough Town | League | | | Match report |
| 19-04-1997 | Hednesford Town | 2-1 | Slough Town | League | | | Match report |
| 05-04-1997 | Slough Town | 1-0 | Halifax Town | League | | | Match report |
| 31-03-1997 | Slough Town | 2-2 | Dover Athletic | League | | | Match report |
| 29-03-1997 | Bath City | 0-0 | Slough Town | League | | | Match report |
| 22-03-1997 | Slough Town | 1-1 | Southport | League | | | Match report |
| 15-03-1997 | Slough Town | 1-3 | Hayes | League | | | Match report |
| 11-03-1997 | Wycombe Wanderers | 3-2 | Slough Town | B&B Senior Cup | | | Match report |
| 08-03-1997 | Telford Utd | 0-2 | Slough Town | League | | | Match report |
| 01-03-1997 | Rushden & Diamonds | 2-2 | Slough Town | League | | | Match report |
| 22-02-1997 | Hayes | 5-0 | Slough Town | League | | | Match report |
| 15-02-1997 | Slough Town | 3-4 | Northwich Victoria | League | | | Match report |
| 01-02-1997 | Slough Town | 0-1 | Gateshead | League | | | Match report |
| 27-01-1997 | Slough Town | 1-2 | Dorchester Town | FA Trophy | | | Match report |
| 25-01-1997 | Macclesfield Town | 2-0 | Slough Town | League | | | Match report |
| 21-01-1997 | Dorchester Town | 1-1 | Slough Town | FA Trophy | | | Match report |
| 18-01-1997 | Slough Town | 2-2 | Dorchester Town | FA Trophy | | | Match report |
| 14-01-1997 | Slough Town | 6-0 | Buckingham Town | B&B Senior Cup | | | Match report |
| 01-01-1997 | Slough Town | 1-6 | Stevenage Borough | League | | | Match report |
| 28-12-1996 | Woking | 2-0 | Slough Town | League | | | Match report |
| 26-12-1996 | Stevenage Borough | 2-2 | Slough Town | League | | | Match report |
| 21-12-1996 | Slough Town | 3-3 | Welling United | League | | | Match report |
| 14-12-1996 | Farnborough Town | 2-1 | Slough Town | League | | | Match report |
| 07-12-1996 | Kettering Town | 0-0 | Slough Town | League | | | Match report |
| 30-11-1996 | Slough Town | 0-0 | Macclesfield Town | League | | | Match report |
| 26-11-1996 | Northwich Victoria | 0-1 | Slough Town | League | | | Match report |
| 19-10-1996 | Slough Town | 6-0 | Telford Utd | League | | | Match report |
| 08-10-1996 | Kettering Town | 1-0 | Slough Town | Isthmian Lge Sub. Cup | | | Match report |
| 05-10-1996 | Slough Town | 1-2 | Morecambe | League | | | Match report |
| 01-10-1996 | Slough Town | 3-0 | Woking | League | | | Match report |
| 24-09-1996 | Slough Town | 1-1 | Kettering Town | League | | | Match report |
| 21-09-1996 | Slough Town | 2-2 | Hednesford Town | League | | | Match report |
| 17-09-1996 | Dover Athletic | 0-0 | Slough Town | League | | | Match report |
| 14-09-1996 | Slough Town | 2-0 | Bromsgrove Rovers | League | | | Match report |
| 10-09-1996 | Welling United | 3-2 | Slough Town | League | | | Match report |
| 07-09-1996 | Southport | 0-1 | Slough Town | League | | | Match report |
| 03-09-1996 | Slough Town | 5-2 | Bath City | League | | | Match report |
| 31-08-1996 | Slough Town | 0-1 | Altrincham | League | | | Match report |
| 26-08-1996 | Kidderminster Harriers | 1-2 | Slough Town | League | | | Match report |
| 24-08-1996 | Halifax Town | 4-1 | Slough Town | League | | | Match report |
| 20-08-1996 | Slough Town | 5-0 | Rushden & Diamonds | League | | | Match report |
| 17-08-1996 | Slough Town | 4-1 | Stalybridge Celtic | League | | | Match report |
| 04-05-1996 | Slough Town | 0-1 | Runcorn | League | | | Match report |
| 02-05-1996 | Macclesfield Town | 1-1 | Slough Town | League | | | Match report |
| 27-04-1996 | Hednesford Town | 3-1 | Slough Town | League | | | Match report |
| 20-04-1996 | Slough Town | 1-1 | Morecambe | League | | | Match report |
| 13-04-1996 | Slough Town | 0-0 | Welling United | League | | | Match report |
| 08-04-1996 | Southport | 2-0 | Slough Town | League | | | Match report |
| 03-04-1996 | Bath City | 3-1 | Slough Town | League | | | Match report |
| 30-03-1996 | Bromsgrove Rovers | 0-0 | Slough Town | League | | | Match report |
| 23-03-1996 | Slough Town | 2-1 | Stalybridge Celtic | League | | | Match report |
| 19-03-1996 | Woking | 3-0 | Slough Town | League | | | Match report |
| 16-03-1996 | Northwich Victoria | 0-3 | Slough Town | League | | | Match report |
| 12-03-1996 | Slough Town | 2-6 | Stevenage Borough | League | | | Match report |
| 09-03-1996 | Slough Town | 5-0 | Dagenham & R. | League | | | Match report |
| 02-03-1996 | Farnborough Town | 0-1 | Slough Town | League | | | Match report |
| 24-02-1996 | Kidderminster Harriers | 4-3 | Slough Town | League | | | Match report |
| 17-02-1996 | Slough Town | 1-2 | Kettering Town | League | | | Match report |
| 13-02-1996 | Kettering Town | 2-0 | Slough Town | Isthmian Lge Sub. Cup | | | Match report |
| 03-02-1996 | Slough Town | 1-2 | Telford Utd | League | | | Match report |
| 30-01-1996 | Reading | 3-2 | Slough Town | B&B Senior Cup | | | Match report |
| 23-01-1996 | Slough Town | 4-3 | Farnborough Town | FA Trophy | | | Match report |
| 20-01-1996 | Farnborough Town | 1-1 | Slough Town | FA Trophy | | | Match report |
| 23-09-1995 | Slough Town | 2-3 | Bromsgrove Rovers | League | | | Match report |
| 12-09-1995 | Slough Town | 3-2 | Dover Athletic | League | | | Match report |
| 02-09-1995 | Morecambe | 1-2 | Slough Town | League | | | Match report |
| 26-08-1995 | Halifax Town | 1-2 | Slough Town | League | | | Match report |
| 08-05-1995 | Aylesbury United | 1-1 | Slough Town | Ryman League Cup | | | Match report |
| 06-05-1995 | Slough Town | 3-3 | Carshalton Ath | League | | | Match report |
| 04-05-1995 | Slough Town | 1-4 | Enfield | League | | | Match report |
| 14-04-1995 | Hitchin Town | 1-0 | Slough Town | League | | | Match report |
| 11-04-1995 | Slough Town | 2-1 | Kingstonian | League | | | Match report |
| 08-04-1995 | Slough Town | 3-1 | Hayes | League | | | Match report |
| 04-04-1995 | Hendon | 1-2 | Slough Town | League | | | Match report |
| 25-03-1995 | St Albans City | 3-1 | Slough Town | League | | | Match report |
| 21-03-1995 | Marlow | 0-2 | Slough Town | B&B Senior Cup | | | Match report |
| 18-03-1995 | Dulwich Hamlet | 0-2 | Slough Town | Ryman League Cup | | | Match report |
| 14-03-1995 | Dulwich Hamlet | 1-2 | Slough Town | Ryman League Cup | | | Match report |
| 11-03-1995 | Slough Town | 1-0 | Bishop's Stortford | League | | | Match report |
| 07-03-1995 | Aylesbury United | 3-3 | Slough Town | League | | | Match report |
| 28-02-1995 | Slough Town | 3-1 | Dulwich Hamlet | League | | | Match report |
| 18-02-1995 | Yeading | 0-0 | Slough Town | League | | | Match report |
| 14-02-1995 | St Albans City | 3-4 | Slough Town | League Cup | | | Match report |
| 09-02-1995 | Slough Town | 2-1 | Wycombe Wanderers | B&B Senior Cup | | | Match report |
| 24-01-1995 | Merthyr Tydfil | 3-2 | Slough Town | FA Trophy | | | Match report |
| 17-01-1995 | Slough Town | 4-0 | Thatcham Town | B&B Senior Cup | | | Match report |
| 14-01-1995 | Slough Town | 4-0 | Marlow | League | | | Match report |
| 10-01-1995 | Chertsey Town | 3-2 | Slough Town | Ryman League Cup | | | Match report |
| 29-11-1994 | Worthing | 3-6 | Slough Town | League Cup | | | Match report |
| 26-11-1994 | Hayes | 3-1 | Slough Town | League | | | Match report |
| 19-11-1994 | Slough Town | 1-1 | Harrow Borough | League | | | Match report |
| 12-11-1994 | Slough Town | 0-4 | Birmingham City | FA Cup | | | Match report |
| 05-11-1994 | Slough Town | 1-1 | St Albans City | League | | | Match report |
| 01-11-1994 | Slough Town | 4-0 | Collier Row | League Cup | | | Match report |
| 29-10-1994 | Walton & Hersham | 3-3 | Slough Town | League | | | Match report |
| 22-10-1994 | Stafford Rangers | 0-4 | Slough Town | FA Cup | | | Match report |
| 08-10-1994 | Bishop's Stortford | 2-2 | Slough Town | League | | | Match report |
| 01-10-1994 | Slough Town | 1-1 | Dulwich Hamlet | League | | | Match report |
| 17-09-1994 | Kingstonian | 0-3 | Slough Town | League | | | Match report |
| 10-09-1994 | Slough Town | 3-2 | Sutton United | League | | | Match report |
| 06-09-1994 | Hayes | 0-1 | Slough Town | Ryman League Cup | | | Match report |
| 03-09-1994 | Slough Town | 5-3 | Yeading | League | | | Match report |
| 29-08-1994 | Purfleet | 3-0 | Slough Town | League | | | Match report |
| 27-08-1994 | Slough Town | 1-0 | Aylesbury United | League | | | Match report |
| 23-08-1994 | Slough Town | 2-0 | Grays Athletic | League | | | Match report |
| 20-08-1994 | Chesham United | 0-1 | Slough Town | League | | | Match report |
| 16-08-1994 | Marlow | 0-2 | Slough Town | League | | | Match report |
| 13-08-1994 | Slough Town | 2-2 | Hendon | League | | | Match report |
Slough Town FC is not responsible for content produced on external websites | Copyright Slough Town FC 2023