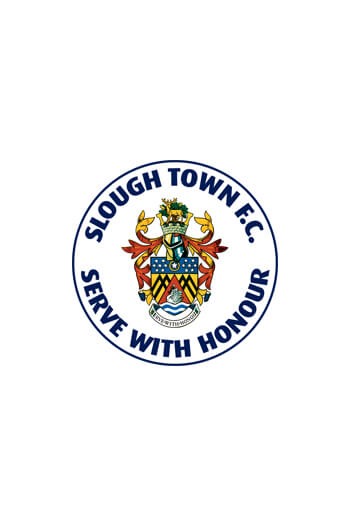 Position:
Unknown
Bio
Towards the end of the last War a family were moved out of Finsbury Park to Loughborough because of the conditions prevailing at that time. Because of this John Eric Adams was born in the Midlands and not in the City in which he has spent his life since. Joey was born on the 4th January 1944 and it was not long before his family were back in Finsbury where they stayed until three years ago when they moved to Bermondsey.
Joey was married in July 1969, his wife Chris attends many of the games, they are saving to buy their home in Hoddesdon. Joey in his employment as an Insurance Representative and Chris as a typist.
Holloway School, just behind the voluntary institution for Women was Joey's first football stadium, he played for the school and the Borough and he then graduated to the Old Boys side, the Old Camdonians, playing for them from his 15th to his 20th year. While playing Sunday Football he was asked to go to Dagenham and after 3 games in the first team he was dropped for one game then was straight back in for what was to be a meteoric rise to Amateur football fame. This was season 64/65 and in that season he played for both the Essex and London FA's and went on tour with the Middlesex Wanderers to Africa in the close season. The next season he signed for the Daggers but after a couple of games he changed his allegiance to Enfield where he was to stay until the end of last season.
During his first season under Tommy Lawrence, Joey played for Middlesex, an FA XI and finally got his first England Cap against Eire, in that same game John Connell was also capped. In season 66/67 Joey was the substitute at Wembley when Enfield drew with Skem, but played in the successful replay at Maine Road. Joey was a member of the successful Enfield sides of 67/68, 68/69, winning the Isthmian League in both these seasons and played in the Wembley success of last season, also helping to add the Isthmian League title in a very thrilling end of the season race with Wycombe. During last season Joey notched 30 goals, only two less than Enfield's top scorer, John Connell.
International caps have come Joey's way but not all at the same time. He has a total of 8 spread over a few years and is rather hoping to add a Great Britain Cap to his collection this season. Apart from this ambition, he would also like to play on a "decent" Wembley pitch, describing last year's as a "Soggy Pudding". Neither of his ambitions are beyond him, there are few footballers today that have his natural ability coupled with the natural athletic ability which mark him as a footballer. Before the game is really underway, unfortunately, his skills are often blunted by the big boot but so far he has managed to overcome this problems and is currently second highest scorer behind Dave Swain and John Connell.
Mens
| First Appearance | Appearances | First Goal | Goals |
| --- | --- | --- | --- |
| 15-08-1970 vs Tilbury | 52 | 15-08-1970 vs Tilbury | 20 |
History
| Match Date | Home | Score | Away | Competition | Goals | Cards | |
| --- | --- | --- | --- | --- | --- | --- | --- |
| 12-05-1971 | Slough Town | 2-1 | Hayes | League | | | Match report |
| 10-05-1971 | Wycombe Wanderers | 1-0 | Slough Town | B&B Senior Cup | | | Match report |
| 08-05-1971 | Dagenham | 1-0 | Slough Town | League | | | Match report |
| 01-05-1971 | Wembley | 0-0 | Slough Town | League | | | Match report |
| 28-04-1971 | Wycombe Wanderers | 0-0 | Slough Town | B&B Senior Cup | | | Match report |
| 17-04-1971 | Slough Town | 2-0 | Tilbury | League | | | Match report |
| 15-04-1971 | Boreham Wood | 1-2 | Slough Town | League | | | Match report |
| 12-04-1971 | Slough Town | 2-0 | Grays Athletic | League | | | Match report |
| 10-04-1971 | Lewes | 1-2 | Slough Town | League | | | Match report |
| 05-04-1971 | Slough Town | 0-1 | Leatherhead | League | | | Match report |
| 29-03-1971 | Slough Town | 1-0 | Lewes | League | | | Match report |
| 27-03-1971 | Slough Town | 1-2 | Dagenham | FA Amateur Cup | | | Match report |
| 20-03-1971 | Dagenham | 3-3 | Slough Town | FA Amateur Cup | | | Match report |
| 13-03-1971 | Slough Town | 3-1 | Chesham United | B&B Senior Cup | | | Match report |
| 08-03-1971 | Slough Town | 2-1 | Boreham Wood | League | | | Match report |
| 06-03-1971 | Maidenhead United | 0-1 | Slough Town | B&B Senior Cup | | | Match report |
| 27-02-1971 | Aveley | 0-2 | Slough Town | FA Amateur Cup | | | Match report |
| 20-02-1971 | Slough Town | 3-1 | Hendon | FA Amateur Cup | | | Match report |
| 13-02-1971 | Hendon | 1-1 | Slough Town | FA Amateur Cup | | | Match report |
| 09-02-1971 | Leatherhead | 1-1 | Slough Town | League | | | Match report |
| 06-02-1971 | Slough Town | 0-0 | Maidenhead United | B&B Senior Cup | | | Match report |
| 02-02-1971 | Cheshunt | 1-0 | Slough Town | League | | | Match report |
| 30-01-1971 | Harwich | 0-3 | Slough Town | FA Amateur Cup | | | Match report |
| 16-01-1971 | Redhill | 1-3 | Slough Town | FA Amateur Cup | | | Match report |
| 26-12-1970 | Slough Town | 1-1 | Maidenhead United | League | | | Match report |
| 21-12-1970 | Slough Town | 6-1 | Chesham United | Premier Midweek FL | | | Match report |
| 12-12-1970 | Slough Town | 0-1 | Barnet | FA Cup | | | Match report |
| 30-11-1970 | Slough Town | 3-1 | Maidenhead United | Premier Midweek FL | | | Match report |
| 28-11-1970 | Slough Town | 0-1 | Dagenham | League | | | Match report |
| 25-11-1970 | Slough Town | 1-0 | Wycombe Wanderers | FA Cup | | | Match report |
| 21-11-1970 | Wycombe Wanderers | 1-1 | Slough Town | FA Cup | | | Match report |
| 17-11-1970 | Wealdstone | 1-6 | Slough Town | Premier Midweek FL | | | Match report |
| 14-11-1970 | Harwich | 0-2 | Slough Town | League | | | Match report |
| 09-11-1970 | Hillingdon Borough | 0-2 | Slough Town | FA Cup | | | Match report |
| 07-11-1970 | Slough Town | 3-3 | Hillingdon Borough | FA Cup | | | Match report |
| 31-10-1970 | Cheshunt | 4-2 | Slough Town | Athenian League Cup | | | Match report |
| 24-10-1970 | Slough Town | 2-1 | Ilford | FA Cup | | | Match report |
| 20-10-1970 | Chesham United | 2-1 | Slough Town | Premier Midweek FL | | | Match report |
| 17-10-1970 | Grays Athletic | 0-1 | Slough Town | League | | | Match report |
| 12-10-1970 | Slough Town | 2-1 | Marlow | Premier Midweek FL | | | Match report |
| 10-10-1970 | Slough Town | 5-0 | Kingstonian | FA Cup | | | Match report |
| 06-10-1970 | Marlow | 2-2 | Slough Town | Premier Midweek FL | | | Match report |
| 03-10-1970 | Slough Town | 0-2 | Walton & Hersham | League | | | Match report |
| 26-09-1970 | Slough Town | 2-0 | Wembley | League | | | Match report |
| 15-09-1970 | Maidenhead United | 1-0 | Slough Town | Premier Midweek FL | | | Match report |
| 07-09-1970 | Slough Town | 3-0 | Southall | League | | | Match report |
| 05-09-1970 | Eastbourne Town | 1-3 | Slough Town | Athenian League Cup | | | Match report |
| 02-09-1970 | Redhill | 1-3 | Slough Town | League | | | Match report |
| 25-08-1970 | Maidenhead United | 1-2 | Slough Town | League | | | Match report |
| 22-08-1970 | Slough Town | 4-0 | Bishop's Stortford | League | | | Match report |
| 19-08-1970 | Southall | 0-2 | Slough Town | League | | | Match report |
| 15-08-1970 | Tilbury | 2-2 | Slough Town | League | | | Match report |
Slough Town FC is not responsible for content produced on external websites | Copyright Slough Town FC 2023