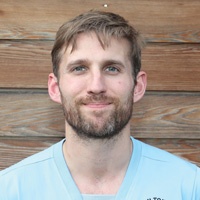 Position:
Midfielder
Bio
Former Burnham, St Neots Town and Histon midfielder Adrian Sear joined Slough Town in September 2014.
Sear was an integral part of the St Neots Town squad which won the Southern League Division One Central title in season 2011/12, six points ahead of Slough. He scored three times in 39 appearances.
The following season, he linked up with former St Neots manager Dennis Greene at Histon, making 14 appearances before returning to St Neots, where he was very highly rated.
Sear joined Burnham briefly on loan from St Neots at the back end of season 2013/14, and decided to join Slough following his release in the summer.
Sear has also represented Beaconsfield SYCOB and Ruislip Manor.
In the summer of 2016, he was handed a player-coach role by Neil Baker and Jon Underwood.
Mens
| First Appearance | Appearances | First Goal | Goals |
| --- | --- | --- | --- |
| 13-09-2014 vs Ardley United | 43 | 01-01-2015 vs Hungerford Town | 2 |
History
| Match Date | Home | Score | Away | Competition | Goals | Cards | |
| --- | --- | --- | --- | --- | --- | --- | --- |
| 23-11-2016 | Northwood | 1-0 | Slough Town | League Cup | | | Match report |
| 18-10-2016 | Slough Town | 7-4 | Beaconsfield Town | B&B Senior Cup | | | Match report |
| 17-09-2016 | Cambridge City | 1-3 | Slough Town | FA Cup | | | Match report |
| 19-12-2015 | Poole Town | 3-3 | Slough Town | League | | | Match report |
| 15-12-2015 | Slough Town | 3-1 | Merthyr Town | League | | | Match report |
| 24-11-2015 | Dunstable Town | 1-3 | Slough Town | League | | | Match report |
| 21-11-2015 | Slough Town | 2-4 | Stratford Town | League | | | Match report |
| 07-11-2015 | King's Lynn Town | 2-1 | Slough Town | League | | | Match report |
| 01-11-2015 | Romford | 0-4 | Slough Town | FA Trophy | | | Match report |
| 27-10-2015 | Chippenham Town | 3-3 | Slough Town | League | | | Match report |
| 24-10-2015 | Slough Town | 3-1 | Cambridge City | League | | | Match report |
| 17-10-2015 | Slough Town | 2-1 | Paulton Rovers | League | | | Match report |
| 10-10-2015 | Histon | 1-2 | Slough Town | League | | | Match report |
| 06-10-2015 | Slough Town | 4-1 | Dorchester Town | League | | | Match report |
| 03-10-2015 | Slough Town | 2-1 | Bideford | League | | | Match report |
| 29-09-2015 | Leamington | 3-0 | Slough Town | League | | | Match report |
| 26-09-2015 | Basingstoke Town | 4-2 | Slough Town | FA Cup | | | Match report |
| 08-09-2015 | Slough Town | 0-3 | Burnham | B&B Senior Cup | | | Match report |
| 05-09-2015 | Slough Town | 1-0 | Cirencester Town | League | | | Match report |
| 31-08-2015 | Chesham United | 1-1 | Slough Town | League | | | Match report |
| 29-08-2015 | Slough Town | 1-3 | Poole Town | League | | | Match report |
| 22-08-2015 | Hitchin Town | 3-1 | Slough Town | League | | | Match report |
| 18-08-2015 | Slough Town | 7-1 | Histon | League | | | Match report |
| 15-08-2015 | Stratford Town | 1-1 | Slough Town | League | | | Match report |
| 11-08-2015 | Biggleswade Town | 5-1 | Slough Town | League | | | Match report |
| 08-08-2015 | Slough Town | 0-0 | Frome Town | League | | | Match report |
| 01-01-2015 | Slough Town | 1-2 | Hungerford Town | League | | | Match report |
| 26-12-2014 | Chesham United | 0-0 | Slough Town | League | | | Match report |
| 20-12-2014 | Slough Town | 2-1 | Dorchester Town | League | | | Match report |
| 13-12-2014 | Frome Town | 1-1 | Slough Town | League | | | Match report |
| 09-12-2014 | St Neots Town | 0-3 | Slough Town | League | | | Match report |
| 02-12-2014 | Slough Town | 1-2 | Cirencester Town | League | | | Match report |
| 25-11-2014 | Slough Town | 2-2 | Chippenham Town | League | | | Match report |
| 22-11-2014 | Slough Town | 2-1 | Hitchin Town | League | | | Match report |
| 18-11-2014 | Merthyr Town | 3-2 | Slough Town | FA Trophy | | | Match report |
| 15-11-2014 | Slough Town | 1-1 | Merthyr Town | FA Trophy | | | Match report |
| 08-11-2014 | Slough Town | 4-2 | Paulton Rovers | League | | | Match report |
| 28-10-2014 | Biggleswade Town | 3-3 | Slough Town | League | | | Match report |
| 04-10-2014 | Arlesey Town | 1-0 | Slough Town | League | | | Match report |
| 01-10-2014 | Corby Town | 1-2 | Slough Town | League | | | Match report |
| 27-09-2014 | Truro City | 1-2 | Slough Town | League | | | Match report |
| 20-09-2014 | Slough Town | 4-1 | Bideford | League | | | Match report |
| 13-09-2014 | Slough Town | 1-2 | Ardley United | FA Cup | | | Match report |
Slough Town FC is not responsible for content produced on external websites | Copyright Slough Town FC 2023