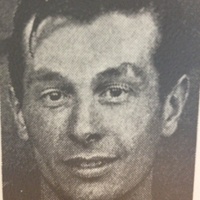 Position:
Midfielder
Bio
Right winger who was the brother of Rebels goalkeeper Gary Bloom. Played for Hayes, Harrow Town and Sutton United before joining Slough at the beginning of season 1959/60.
Born in Southall, he played for Southall and Middlesex Schools and after two years national service with the R.A.F. he joined Hayes when he was demobbed at the age of 20.
At that time he was an outside-right only, and went on to play for Harrow and then Sutton before joining Slough Town. That was at the same time as Len Townsend.
Ron had a mediocre start with the club but quickly found his feet and was reckoned to be one of the best wingers in the league at the time. His ability earned him a place in the Rest of the League v. Uxbridge match.
For half of last season Ron played as an inside forward but has been on the wing and is now striking up a good partnership with Les Davy.
Apart from his playing ability, Ron will be remembered at Slough for one thing if nothing else. Ron was the most penalty-prone player in the Slough side! Slough were again awarded a penalty when a shot from him was palmed away by a defender, but that was an unusual case. Full backs normally take a delight in tripping Ron or barging him in the back as he races in to the area and Les Patterson is usually on hand to bang in the spot kick.
Ron, by 21 years old, played for the Southall Schoolboys team and then joined Hayes as a winger. He was in Sutton's first team for a season or so before rejoining Hayes and eventually coming to the Dolphin. He lived at Feltham, was engaged to be married, and worked for an engineering firm.
Moved to Chesham United during the 1962 close season but returned in summer 1964 and played a full part in that season's championship side.
Retired from football in 1965 and later died at the early age of 33.
Mens
| First Appearance | Appearances | First Goal | Goals |
| --- | --- | --- | --- |
| 22-08-1959 vs Erith | 137 | 19-12-1959 vs Leatherhead | 17 |
History
| Match Date | Home | Score | Away | Competition | Goals | Cards | |
| --- | --- | --- | --- | --- | --- | --- | --- |
| 06-05-1965 | Slough Town | 1-2 | Chalfont St Peter | Benevolent Cup | | | Match report |
| 01-05-1965 | Slough Town | 5-0 | Eastbourne | League | | | Match report |
| 29-04-1965 | Tilbury | 1-1 | Slough Town | League | | | Match report |
| 24-04-1965 | Slough Town | 4-0 | Dorking | League | | | Match report |
| 21-04-1965 | Slough Town | 3-3 | Harrow Town | League | | | Match report |
| 19-04-1965 | Chesham United | 4-2 | Slough Town | B&B Senior Cup | | | Match report |
| 17-04-1965 | Horsham | 1-3 | Slough Town | League | | | Match report |
| 16-04-1965 | Hemel Hempstead Town | 0-1 | Slough Town | League | | | Match report |
| 14-04-1965 | Slough Town | 1-0 | Letchworth | League | | | Match report |
| 10-04-1965 | Slough Town | 7-2 | Horsham | Memorial Shield | | | Match report |
| 07-04-1965 | Slough Town | 2-0 | Hertford Town | League | | | Match report |
| 03-04-1965 | Horsham | 1-0 | Slough Town | Memorial Shield | | | Match report |
| 31-03-1965 | Slough Town | 3-2 | Uxbridge | League | | | Match report |
| 29-03-1965 | Dorking | 0-3 | Slough Town | League | | | Match report |
| 20-03-1965 | Erith | 1-1 | Slough Town | League | | | Match report |
| 13-03-1965 | Windsor & Eton | 2-3 | Slough Town | B&B Senior Cup | | | Match report |
| 27-02-1965 | Slough Town | 6-1 | Hertford Town | Memorial Shield | | | Match report |
| 20-02-1965 | Harlow Town | 0-2 | Slough Town | League | | | Match report |
| 13-02-1965 | Slough Town | 2-1 | Chesham United | Memorial Shield | | | Match report |
| 06-02-1965 | Hazells | 2-3 | Slough Town | B&B Senior Cup | | | Match report |
| 30-01-1965 | Eastbourne | 1-1 | Slough Town | League | | | Match report |
| 23-01-1965 | Wembley | 0-2 | Slough Town | League | | | Match report |
| 16-01-1965 | Slough Town | 2-1 | Chalfont St Peter | B&B Senior Cup | | | Match report |
| 09-01-1965 | Slough Town | 7-0 | Harlow Town | League | | | Match report |
| 19-12-1964 | Hertford Town | 2-1 | Slough Town | League | | | Match report |
| 24-10-1964 | Chalfont St Peter | 2-1 | Slough Town | FA Amateur Cup | | | Match report |
| 17-10-1964 | Hendon | 3-1 | Slough Town | FA Cup | | | Match report |
| 03-10-1964 | Epsom & Ewell | 0-1 | Slough Town | FA Cup | | | Match report |
| 26-09-1964 | Slough Town | 14-1 | Hungerford Town | FA Amateur Cup | | | Match report |
| 19-09-1964 | Slough Town | 2-0 | Carshalton Ath | FA Cup | | | Match report |
| 12-09-1964 | Slough Town | 4-0 | Tilbury | League | | | Match report |
| 05-09-1964 | Slough Town | 4-1 | Metropolitan Police | FA Cup | | | Match report |
| 03-09-1964 | Uxbridge | 2-0 | Slough Town | League | | | Match report |
| 29-08-1964 | Harrow Town | 0-2 | Slough Town | League | | | Match report |
| 27-08-1964 | Wokingham Town | 1-1 | Slough Town | League | | | Match report |
| 22-08-1964 | Slough Town | 7-1 | Erith | League | | | Match report |
| 12-05-1962 | Slough Town | 2-1 | Wokingham Town | Benevolent Cup | | | Match report |
| 03-05-1962 | Wembley | 1-4 | Slough Town | League | | | Match report |
| 28-04-1962 | Eastbourne | 2-1 | Slough Town | League | | | Match report |
| 25-04-1962 | Slough Town | 3-1 | Wembley | League | | | Match report |
| 14-04-1962 | Slough Town | 2-0 | Epsom | League | | | Match report |
| 07-04-1962 | Slough Town | 3-2 | Windsor & Eton | Benevolent Cup | | | Match report |
| 31-03-1962 | Epsom | 2-1 | Slough Town | League | | | Match report |
| 24-03-1962 | Windsor & Eton | 0-1 | Slough Town | B&B Senior Cup | | | Match report |
| 17-03-1962 | Slough Town | 0-3 | Edgware | League | | | Match report |
| 10-03-1962 | Slough Town | 2-1 | Letchworth | League | | | Match report |
| 03-03-1962 | Slough Town | 2-0 | Worthing | League | | | Match report |
| 24-02-1962 | Horsham | 3-2 | Slough Town | League | | | Match report |
| 17-02-1962 | Slough Town | 3-0 | Eastbourne | League | | | Match report |
| 10-02-1962 | Slough Town | 2-0 | Newbury Town | B&B Senior Cup | | | Match report |
| 03-02-1962 | Worthing | 4-0 | Slough Town | League | | | Match report |
| 27-01-1962 | Slough Town | 2-0 | Chesham United | Benevolent Cup | | | Match report |
| 20-01-1962 | Leatherhead | 3-0 | Slough Town | Memorial Shield | | | Match report |
| 13-01-1962 | Slough Town | 2-1 | Chesham United | League | | | Match report |
| 06-01-1962 | Uxbridge | 1-0 | Slough Town | League | | | Match report |
| 30-12-1961 | Slough Town | 0-2 | Wokingham Town | League | | | Match report |
| 26-12-1961 | Maidenhead United | 2-0 | Slough Town | League | | | Match report |
| 23-12-1961 | Slough Town | 0-1 | Maidenhead United | League | | | Match report |
| 16-12-1961 | Chesham United | 0-1 | Slough Town | League | | | Match report |
| 09-12-1961 | Edgware | 2-1 | Slough Town | League | | | Match report |
| 02-12-1961 | Letchworth | 2-2 | Slough Town | League | | | Match report |
| 25-11-1961 | Slough Town | 3-2 | Leatherhead | League | | | Match report |
| 18-11-1961 | Slough Town | 0-1 | Uxbridge | League | | | Match report |
| 11-11-1961 | Erith | 2-2 | Slough Town | League | | | Match report |
| 04-11-1961 | Slough Town | 1-1 | Horsham | League | | | Match report |
| 21-10-1961 | Dorking | 2-2 | Slough Town | League | | | Match report |
| 14-10-1961 | Slough Town | 4-2 | Dagenham | League | | | Match report |
| 07-10-1961 | Dulwich Hamlet | 5-1 | Slough Town | FA Cup | | | Match report |
| 30-09-1961 | Slough Town | 1-2 | Aylesbury United | FA Amateur Cup | | | Match report |
| 23-09-1961 | Slough Town | 2-0 | Redhill | FA Cup | | | Match report |
| 16-09-1961 | Slough Town | 1-0 | Epsom | Memorial Shield | | | Match report |
| 13-09-1961 | Slough Town | 0-3 | Carshalton Ath | S. Comb. Cup | | | Match report |
| 09-09-1961 | Slough Town | 4-1 | Sutton United | FA Cup | | | Match report |
| 02-09-1961 | Dagenham | 3-4 | Slough Town | League | | | Match report |
| 04-03-1961 | Slough Town | 1-3 | Leatherhead | League | | | Match report |
| 25-02-1961 | Chesham United | 1-2 | Slough Town | B&B Senior Cup | | | Match report |
| 11-02-1961 | Leatherhead | 4-2 | Slough Town | League | | | Match report |
| 04-02-1961 | Slough Town | 4-6 | Horsham | League | | | Match report |
| 28-01-1961 | Wolverton | 1-2 | Slough Town | B&B Senior Cup | | | Match report |
| 21-01-1961 | Worthing | 6-5 | Slough Town | League | | | Match report |
| 14-01-1961 | Slough Town | 1-2 | Maidenhead United | Benevolent Cup | | | Match report |
| 07-01-1961 | Slough Town | 5-1 | Aylesbury United | B&B Senior Cup | | | Match report |
| 31-12-1960 | Wokingham Town | 1-1 | Slough Town | League | | | Match report |
| 27-12-1960 | Slough Town | 2-3 | Maidenhead United | League | | | Match report |
| 26-12-1960 | Maidenhead United | 2-0 | Slough Town | League | | | Match report |
| 17-12-1960 | Dorking | 3-1 | Slough Town | League | | | Match report |
| 10-12-1960 | Slough Town | 1-2 | Dagenham | League | | | Match report |
| 03-12-1960 | Chesham United | 4-1 | Slough Town | League | | | Match report |
| 26-11-1960 | Epsom | 5-4 | Slough Town | League | | | Match report |
| 19-11-1960 | Slough Town | 3-7 | Wokingham Town | Memorial Shield | | | Match report |
| 05-11-1960 | Slough Town | 5-1 | Erith | League | | | Match report |
| 29-10-1960 | Slough Town | 1-2 | Uxbridge | League | | | Match report |
| 22-10-1960 | Slough Town | 4-2 | Wokingham Town | S. Comb. Cup | | | Match report |
| 15-10-1960 | Slough Town | 3-5 | Newbury Town | FA Amateur Cup | | | Match report |
| 08-10-1960 | Slough Town | 4-3 | Epsom | League | | | Match report |
| 24-09-1960 | Carshalton Ath | 5-2 | Slough Town | FA Cup | | | Match report |
| 17-09-1960 | Slough Town | 10-1 | Amersham Town | FA Amateur Cup | | | Match report |
| 14-09-1960 | Wokingham Town | 0-0 | Slough Town | S. Comb. Cup | | | Match report |
| 10-09-1960 | Marlow | 0-1 | Slough Town | FA Cup | | | Match report |
| 07-09-1960 | Slough Town | 2-4 | Carshalton Ath | S. Comb. Cup | | | Match report |
| 03-09-1960 | Dagenham | 2-1 | Slough Town | League | | | Match report |
| 31-08-1960 | Slough Town | 4-3 | Wembley | League | | | Match report |
| 27-08-1960 | Slough Town | 3-0 | Epsom | Memorial Shield | | | Match report |
| 24-08-1960 | Wembley | 6-0 | Slough Town | League | | | Match report |
| 12-05-1960 | Maidenhead United | 4-1 | Slough Town | Benevolent Cup | | | Match report |
| 07-05-1960 | Worthing | 3-5 | Slough Town | League | | | Match report |
| 30-04-1960 | Slough Town | 2-3 | Uxbridge | League | | | Match report |
| 28-04-1960 | Redhill | 0-4 | Slough Town | S. Comb. Cup | | | Match report |
| 23-04-1960 | Slough Town | 5-0 | Letchworth | League | | | Match report |
| 18-04-1960 | Uxbridge | 2-3 | Slough Town | League | | | Match report |
| 16-04-1960 | Slough Town | 3-1 | Worthing | League | | | Match report |
| 09-04-1960 | Chesham United | 1-2 | Slough Town | Benevolent Cup | | | Match report |
| 26-03-1960 | Slough Town | 1-0 | Horsham | League | | | Match report |
| 19-03-1960 | Maidenhead United | 1-0 | Slough Town | League | | | Match report |
| 12-03-1960 | Leatherhead | 1-2 | Slough Town | League | | | Match report |
| 05-03-1960 | Wokingham Town | 0-1 | Slough Town | League | | | Match report |
| 27-02-1960 | Slough Town | 1-1 | Dagenham | League | | | Match report |
| 20-02-1960 | Slough Town | 1-2 | Uxbridge | Memorial Shield | | | Match report |
| 13-02-1960 | Slough Town | 1-1 | Wokingham Town | League | | | Match report |
| 30-01-1960 | Wycombe Wanderers | 3-1 | Slough Town | B&B Senior Cup | | | Match report |
| 09-01-1960 | Chesham United | 1-0 | Slough Town | League | | | Match report |
| 02-01-1960 | Slough Town | 1-0 | Newbury Town | B&B Senior Cup | | | Match report |
| 26-12-1959 | Slough Town | 1-4 | Maidenhead United | League | | | Match report |
| 19-12-1959 | Slough Town | 3-0 | Leatherhead | League | | | Match report |
| 12-12-1959 | Horsham | 4-1 | Slough Town | League | | | Match report |
| 05-12-1959 | Slough Town | 0-1 | Edgware | League | | | Match report |
| 28-11-1959 | Edgware | 5-1 | Slough Town | League | | | Match report |
| 21-11-1959 | Slough Town | 0-1 | Erith | League | | | Match report |
| 14-11-1959 | Letchworth | 3-0 | Slough Town | League | | | Match report |
| 31-10-1959 | Slough Town | 3-1 | Chesham United | League | | | Match report |
| 24-10-1959 | Eastbourne | 2-2 | Slough Town | League | | | Match report |
| 12-09-1959 | Maidenhead United | 3-0 | Slough Town | FA Amateur Cup | | | Match report |
| 05-09-1959 | Wokingham Town | 5-2 | Slough Town | FA Cup | | | Match report |
| 02-09-1959 | Epsom | 1-3 | Slough Town | League | | | Match report |
| 29-08-1959 | Slough Town | 3-2 | Epsom | League | | | Match report |
| 26-08-1959 | Slough Town | 3-1 | Wembley | League | | | Match report |
| 22-08-1959 | Erith | 2-1 | Slough Town | League | | | Match report |
Slough Town FC is not responsible for content produced on external websites | Copyright Slough Town FC 2023