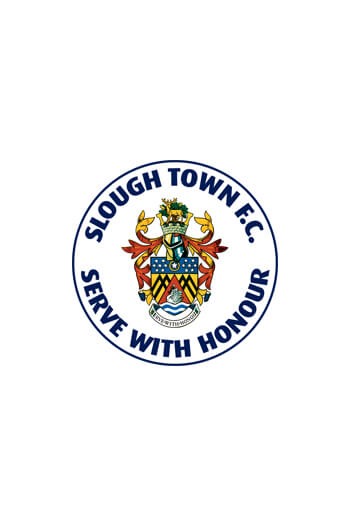 Position:
Defender
Bio
"Our Jim" has been with the club since 1939 and during that time has played in every position bar goal.
Born in Tonypandy, he is 5ft 8.5in tall and scales eleven stone four points. A natural football, equally at home on left or right flank, his favourite position is left back but we have not a better left winger in the club.
Jimmy is a good clubman and plays where he is selected without a murmur, and it say much for his ability that he has interested the Welsh selectors this season in both positions of back and wing forward.
During the war he was rafted to the mines and captained mid-Rhonda in the Welsh League. Previously he was captain of the High Duty Alloy team.
A grand player of the highest class, we all hope he achieves his ambition of winning a Welsh international cap this season.
Mens
| First Appearance | Appearances | First Goal | Goals |
| --- | --- | --- | --- |
| 25-04-1934 vs Chesham United | 96 | 30-04-1934 vs Hounslow | 34 |
History
| Match Date | Home | Score | Away | Competition | Goals | Cards | |
| --- | --- | --- | --- | --- | --- | --- | --- |
| 14-06-1947 | Grays Athletic | 4-1 | Slough Town | League | | | Match report |
| 07-06-1947 | Slough Town | 3-4 | Uxbridge | League | | | Match report |
| 31-05-1947 | Slough Town | 7-6 | Hounslow | League | | | Match report |
| 26-05-1947 | Hounslow | 1-2 | Slough Town | League | | | Match report |
| 24-05-1947 | Slough Town | 1-3 | Wolverton | Benevolent Cup | | | Match report |
| 17-05-1947 | Slough Town | 2-3 | Chippenham Town | Unknown Cup | | | Match report |
| 03-05-1947 | Uxbridge | 0-1 | Slough Town | League | | | Match report |
| 26-04-1947 | Slough Town | 2-0 | Hastings United | League | | | Match report |
| 19-04-1947 | Edgware | 0-7 | Slough Town | League | | | Match report |
| 12-04-1947 | Slough Town | 6-0 | Bedford Avenue | League | | | Match report |
| 07-04-1947 | Wycombe Wanderers | 2-1 | Slough Town | B&B Senior Cup | | | Match report |
| 04-04-1947 | Slough Town | 5-2 | Grays Athletic | League | | | Match report |
| 22-03-1947 | Bedford Avenue | 1-7 | Slough Town | League | | | Match report |
| 01-03-1947 | Wolverton | 2-3 | Slough Town | B&B Senior Cup | | | Match report |
| 25-01-1947 | Slough Town | 1-0 | Chesham United | B&B Senior Cup | | | Match report |
| 18-01-1947 | Slough Town | 4-3 | Carshalton Ath | League | | | Match report |
| 26-12-1946 | Maidenhead United | 1-1 | Slough Town | League | | | Match report |
| 25-12-1946 | Slough Town | 5-1 | Maidenhead United | League | | | Match report |
| 14-12-1946 | Eastbourne | 4-11 | Slough Town | League | | | Match report |
| 30-11-1946 | Slough Town | 3-2 | REmE Aborfield | B&B Senior Cup | | | Match report |
| 23-11-1946 | Enfield | 3-2 | Slough Town | FA Amateur Cup | | | Match report |
| 16-11-1946 | Windsor & Eton | 3-4 | Slough Town | League | | | Match report |
| 09-11-1946 | Slough Town | 4-3 | Erith | League | | | Match report |
| 26-10-1946 | Slough Town | 9-0 | Edgware | League | | | Match report |
| 19-10-1946 | Hayes | 6-3 | Slough Town | FA Cup | | | Match report |
| 12-10-1946 | Hastings United | 1-1 | Slough Town | League | | | Match report |
| 09-10-1946 | Windsor & Eton | 2-4 | Slough Town | FA Cup | | | Match report |
| 05-10-1946 | Slough Town | 3-3 | Windsor & Eton | FA Cup | | | Match report |
| 28-09-1946 | Erith | 1-2 | Slough Town | League | | | Match report |
| 21-09-1946 | Slough Town | 4-2 | Lyons Club | FA Cup | | | Match report |
| 24-04-1943 | Slough Town | 5-1 | Wood Green | League | | | Match report |
| 16-01-1943 | Slough Town | 2-8 | Walthamstow | League | | | Match report |
| 21-11-1942 | Tuffnell Park | 4-1 | Slough Town | League | | | Match report |
| 14-11-1942 | Grenadier Guards | 7-0 | Slough Town | B&B Senior Emergency Cup | | | Match report |
| 07-11-1942 | Slough Town | 2-2 | Golders Green | League | | | Match report |
| 31-10-1942 | Finchley | 2-2 | Slough Town | League | | | Match report |
| 24-10-1942 | Golders Green | 1-1 | Slough Town | League | | | Match report |
| 17-10-1942 | Slough Town | 2-4 | St Albans City | League | | | Match report |
| 10-10-1942 | Leyton | 5-0 | Slough Town | League | | | Match report |
| 03-10-1942 | Slough Town | 0-0 | Leyton | League | | | Match report |
| 26-09-1942 | Wood Green | 3-2 | Slough Town | League | | | Match report |
| 19-09-1942 | Slough Town | 2-3 | Barnet | League | | | Match report |
| 15-11-1941 | Slough Town | 6-1 | Barnet | League | | | Match report |
| 13-09-1941 | Walthamstow | 4-1 | Slough Town | League | | | Match report |
| 19-04-1941 | Slough Town | 3-6 | Wealdstone | League | | | Match report |
| 22-03-1941 | Slough Town | 4-4 | Enfield | League | | | Match report |
| 15-03-1941 | Slough Town | 5-1 | Southall | League | | | Match report |
| 01-03-1941 | Tuffnell Park | 1-2 | Slough Town | League | | | Match report |
| 22-02-1941 | Slough Town | 4-6 | Windsor & Eton | Red Cross Cup | | | Match report |
| 15-02-1941 | Enfield | 9-1 | Slough Town | League | | | Match report |
| 08-02-1941 | St Albans City | 8-4 | Slough Town | League | | | Match report |
| 01-02-1941 | Slough Town | 7-1 | Tuffnell Park | League | | | Match report |
| 25-01-1941 | Slough Town | 6-4 | Golders Green | League | | | Match report |
| 11-01-1941 | Slough Town | 3-3 | St Albans City | League | | | Match report |
| 04-01-1941 | Slough Town | 1-6 | Metropolitan Police | League | | | Match report |
| 14-12-1940 | Southall | 2-1 | Slough Town | League | | | Match report |
| 07-12-1940 | Windsor & Eton | 3-0 | Slough Town | B&B Senior Emergency Cup | | | Match report |
| 30-11-1940 | Metropolitan Police | 4-0 | Slough Town | League | | | Match report |
| 23-11-1940 | Wealdstone | 5-0 | Slough Town | League | | | Match report |
| 09-11-1940 | Maidenhead United | 2-3 | Slough Town | B&B Senior Emergency Cup | | | Match report |
| 26-10-1940 | Finchley | 2-2 | Slough Town | League | | | Match report |
| 19-10-1940 | Slough Town | 1-3 | Finchley | League | | | Match report |
| 12-10-1940 | Slough Town | 2-1 | Barnet | League | | | Match report |
| 28-09-1940 | Hitchin Town | 5-0 | Slough Town | League | | | Match report |
| 21-09-1940 | Slough Town | 1-3 | Hitchin Town | League | | | Match report |
| 14-09-1940 | Golders Green | 3-4 | Slough Town | League | | | Match report |
| 25-03-1940 | Windsor & Eton | 2-4 | Slough Town | League | | | Match report |
| 23-03-1935 | Colchester Town | 4-4 | Slough Town | League | | | Match report |
| 16-03-1935 | Slough Town | 0-2 | Hitchin Town | League | | | Match report |
| 09-03-1935 | Windsor & Eton | 0-1 | Slough Town | League | | | Match report |
| 02-03-1935 | Waterlows | 1-3 | Slough Town | League | | | Match report |
| 23-02-1935 | Slough Town | 6-0 | Crittals Ath | League | | | Match report |
| 16-02-1935 | Callenders Ath | 3-2 | Slough Town | League | | | Match report |
| 09-02-1935 | Slough Town | 0-1 | Wycombe Wanderers | B&B Senior Cup | | | Match report |
| 02-02-1935 | Hoxton Manor | 3-0 | Slough Town | League | | | Match report |
| 26-01-1935 | Wycombe Wanderers | 2-0 | Slough Town | B&B Senior Cup | | | Match report |
| 19-01-1935 | Slough Town | 2-1 | Hounslow | League | | | Match report |
| 05-01-1935 | Slough Town | 4-1 | Colchester Town | League | | | Match report |
| 29-12-1934 | Chesham United | 1-4 | Slough Town | League | | | Match report |
| 22-12-1934 | Slough Town | 4-0 | Maidenhead United | League | | | Match report |
| 15-12-1934 | Hounslow | 0-8 | Slough Town | League | | | Match report |
| 08-12-1934 | Slough Town | 1-2 | Hoxton Manor | League | | | Match report |
| 01-12-1934 | Apsley | 3-1 | Slough Town | League | | | Match report |
| 24-11-1934 | Metropolitan Police | 3-1 | Slough Town | League | | | Match report |
| 10-11-1934 | Slough Town | 2-0 | Windsor & Eton | League | | | Match report |
| 03-11-1934 | Slough Town | 2-0 | Metropolitan Police | League | | | Match report |
| 27-10-1934 | Slough Town | 3-1 | Apsley | League | | | Match report |
| 13-10-1934 | Crittals Ath | 8-2 | Slough Town | League | | | Match report |
| 06-10-1934 | Headington | 2-8 | Slough Town | FA Amateur Cup | | | Match report |
| 22-09-1934 | Hitchin Town | 5-0 | Slough Town | League | | | Match report |
| 15-09-1934 | Slough Town | 0-2 | Uxbridge | FA Cup | | | Match report |
| 08-09-1934 | Letchworth | 2-1 | Slough Town | League | | | Match report |
| 01-09-1934 | Slough Town | 3-1 | RAF Halton | FA Cup | | | Match report |
| 25-08-1934 | Slough Town | 5-2 | Waterlows | League | | | Match report |
| 30-04-1934 | Hounslow | 2-1 | Slough Town | League | | | Match report |
| 25-04-1934 | Slough Town | 0-0 | Chesham United | League | | | Match report |
Slough Town FC is not responsible for content produced on external websites | Copyright Slough Town FC 2023