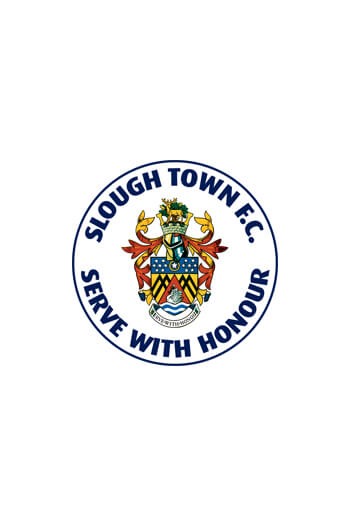 Stats
Position:
Striker
First Appearance:
02-03-1966 vs Hemel Hempstead Town
Appearances:
71
First Goal:
12-03-1966 vs Hayes
Goals:
7
Bio
Centre Forward/Wing Half. Experienced Welsh Amateur International signed from Kingstonian to strengthen the side in its first season in the Premier Division of the Athenian League.

If you can provide further information on this player, please contact us.
History
| Match Date | Home | Score | Away | Competition | Goals | Cards | |
| --- | --- | --- | --- | --- | --- | --- | --- |
| 28-02-1968 | Slough Town | 0-1 | Walton & Hersham | Premier Midweek FL | | | Match report |
| 26-02-1968 | Hertford Town | 2-0 | Slough Town | Mithras Cup | | | Match report |
| 12-02-1968 | Slough Town | 2-2 | Wokingham Town | Wycombe Floodlit Lge. | | | Match report |
| 22-01-1968 | Wokingham Town | 0-3 | Slough Town | Wycombe Floodlit Lge. | | | Match report |
| 29-11-1967 | Slough Town | 2-0 | Tooting | Premier Midweek FL | | | Match report |
| 22-11-1967 | Slough Town | 7-1 | Crawley Town | Premier Midweek FL | | | Match report |
| 17-10-1967 | Southall | 1-1 | Slough Town | Premier Midweek FL | | | Match report |
| 14-10-1967 | Slough Town | 5-1 | Bishop's Stortford | FA Cup | | | Match report |
| 11-10-1967 | Slough Town | 3-3 | Leatherhead | Premier Midweek FL | | | Match report |
| 03-10-1967 | Horsham | 2-2 | Slough Town | Premier Midweek FL | | | Match report |
| 20-09-1967 | Slough Town | 1-0 | Windsor & Eton | Westminster Hospital Cup | | | Match report |
| 17-05-1967 | Slough Town | 1-0 | Hendon | Benevolent Fund | | | Match report |
| 27-04-1967 | Wycombe Wanderers | 1-0 | Slough Town | Wycombe Floodlit League | | | Match report |
| 26-04-1967 | Slough Town | 2-1 | Leatherhead | League | | | Match report |
| 22-04-1967 | Dagenham | 1-0 | Slough Town | League | | | Match report |
| 12-04-1967 | Slough Town | 2-0 | Southall | Wycombe Floodlit League | | | Match report |
| 10-04-1967 | Slough Town | 1-0 | Maidenhead United | Wycombe Floodlit League | | | Match report |
| 08-04-1967 | Slough Town | 1-1 | Southall | League | | | Match report |
| 04-04-1967 | Walton & Hersham | 1-2 | Slough Town | League | | | Match report |
| 29-03-1967 | Slough Town | 3-1 | Oxford City | Wycombe Floodlit League | | | Match report |
| 27-03-1967 | Leyton | 2-0 | Slough Town | League | | | Match report |
| 25-03-1967 | Slough Town | 0-2 | Dagenham | League | | | Match report |
| 22-03-1967 | Edgware | 1-4 | Slough Town | League | | | Match report |
| 18-03-1967 | Worthing | 0-4 | Slough Town | League | | | Match report |
| 14-03-1967 | Leatherhead | 1-0 | Slough Town | League | | | Match report |
| 13-03-1967 | Slough Town | 2-3 | Wokingham Town | Wycombe Floodlit League | | | Match report |
| 11-03-1967 | Slough Town | 1-0 | Worthing | League | | | Match report |
| 08-03-1967 | Hemel Hempstead Town | 1-0 | Slough Town | League | | | Match report |
| 04-03-1967 | Skelmersdale | 1-0 | Slough Town | FA Amateur Cup | | | Match report |
| 25-02-1967 | Slough Town | 2-2 | Skelmersdale | FA Amateur Cup | | | Match report |
| 11-02-1967 | Southall | 0-1 | Slough Town | FA Amateur Cup | | | Match report |
| 04-02-1967 | Slough Town | 4-0 | Chalfont St Peter | B&B Senior Cup | | | Match report |
| 28-01-1967 | Harwich | 0-2 | Slough Town | FA Amateur Cup | | | Match report |
| 21-01-1967 | Hitchin Town | 1-3 | Slough Town | FA Amateur Cup | | | Match report |
| 18-01-1967 | Slough Town | 1-1 | Finchley | League | | | Match report |
| 14-01-1967 | Slough Town | 1-1 | Hitchin Town | FA Amateur Cup | | | Match report |
| 26-12-1966 | Slough Town | 4-5 | Maidenhead United | League | | | Match report |
| 17-12-1966 | Witney | 0-4 | Slough Town | FA Amateur Cup | | | Match report |
| 13-12-1966 | Maidenhead United | 2-0 | Slough Town | Mithras Cup | | | Match report |
| 14-11-1966 | Slough Town | 0-1 | Maidenhead United | Mithras Cup | | | Match report |
| 12-11-1966 | Slough Town | 1-1 | Grays Athletic | League | | | Match report |
| 05-11-1966 | Marlow | 1-2 | Slough Town | FA Amateur Cup | | | Match report |
| 29-10-1966 | Slough Town | 7-0 | Hazells | FA Amateur Cup | | | Match report |
| 22-10-1966 | Hazells | 2-2 | Slough Town | FA Amateur Cup | | | Match report |
| 03-10-1966 | Slough Town | 1-4 | Wycombe Wanderers | Wycombe Floodlit League | | | Match report |
| 01-10-1966 | Finchley | 3-2 | Slough Town | FA Cup | | | Match report |
| 24-09-1966 | Hounslow | 2-0 | Slough Town | League | | | Match report |
| 17-09-1966 | Clapton | 0-2 | Slough Town | FA Cup | | | Match report |
| 10-09-1966 | Slough Town | 3-2 | Hayes | League | | | Match report |
| 07-09-1966 | Slough Town | 1-2 | Edgware | League | | | Match report |
| 03-09-1966 | Slough Town | 2-0 | Dagenham | FA Cup | | | Match report |
| 29-08-1966 | Slough Town | 3-1 | Walton & Hersham | League | | | Match report |
| 27-08-1966 | Finchley | 1-0 | Slough Town | League | | | Match report |
| 23-08-1966 | Southall | 2-0 | Slough Town | League | | | Match report |
| 20-08-1966 | Slough Town | 3-2 | Leyton | League | | | Match report |
| 22-05-1966 | Windsor & Eton | 1-2 | Slough Town | Windsor Hosp. | | | Match report |
| 19-05-1966 | Slough Town | 3-0 | Maidenhead United | Wycombe Floodlit League | | | Match report |
| 11-05-1966 | Slough Town | 2-1 | Reading | Wycombe Floodlit League | | | Match report |
| 09-05-1966 | Reading | 2-0 | Slough Town | Wycombe Floodlit League | | | Match report |
| 04-05-1966 | Slough Town | 0-1 | Leatherhead | League | | | Match report |
| 26-04-1966 | Finchley | 4-0 | Slough Town | League | | | Match report |
| 23-04-1966 | Slough Town | 5-0 | Hornchurch | League | | | Match report |
| 20-04-1966 | Edgware | 0-0 | Slough Town | League | | | Match report |
| 11-04-1966 | Walton & Hersham | 2-2 | Slough Town | League | | | Match report |
| 02-04-1966 | Slough Town | 1-1 | Grays Athletic | League | | | Match report |
| 28-03-1966 | Slough Town | 1-2 | Wycombe Wanderers | Wycombe Floodlit League | | | Match report |
| 26-03-1966 | Maidenhead United | 3-1 | Slough Town | League | | | Match report |
| 19-03-1966 | Leatherhead | 1-1 | Slough Town | League | | | Match report |
| 12-03-1966 | Slough Town | 3-2 | Hayes | League | | | Match report |
| 05-03-1966 | Leyton | 2-1 | Slough Town | League | | | Match report |
| 02-03-1966 | Slough Town | 2-1 | Hemel Hempstead Town | League | | | Match report |
Slough Town FC is not responsible for content produced on external websites | Copyright Slough Town FC 2021