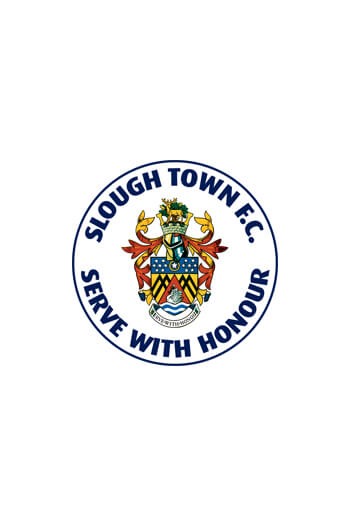 Position:
Midfielder
Bio
Wing Half/Inside Forward.
Scot who signed for Slough in September 1968 after impressing manager Bob Gibbs when playing against Slough for Finchley in a league match the previous month.
Left after failing to retain his first team place during the following season. Previously played for Hendon and Wealdstone.
Mens
| First Appearance | Appearances | First Goal | Goals |
| --- | --- | --- | --- |
| 07-09-1968 vs Cheshunt | 38 | 23-10-1968 vs Hemel Hempstead Town | 4 |
History
| Match Date | Home | Score | Away | Competition | Goals | Cards | |
| --- | --- | --- | --- | --- | --- | --- | --- |
| 18-05-1969 | Windsor & Eton | 1-1 | Slough Town | Windsor Hosp. | | | Match report |
| 30-04-1969 | Slough Town | 2-1 | Dagenham | League | | | Match report |
| 19-04-1969 | Hounslow | 2-3 | Slough Town | League | | | Match report |
| 15-04-1969 | Hayes | 1-1 | Slough Town | Premier Midweek FL | | | Match report |
| 12-04-1969 | Slough Town | 3-0 | Wembley | League | | | Match report |
| 07-04-1969 | Slough Town | 0-1 | Wokingham Town | B&B Senior Cup | | | Match report |
| 31-03-1969 | Hillingdon | 2-0 | Slough Town | Premier Midweek FL | | | Match report |
| 29-03-1969 | Bishop's Stortford | 1-3 | Slough Town | League | | | Match report |
| 26-03-1969 | Slough Town | 3-2 | Wembley | Premier Midweek FL | | | Match report |
| 24-03-1969 | Slough Town | 0-0 | St Albans City | Premier Midweek FL | | | Match report |
| 15-03-1969 | Wolverton | 2-3 | Slough Town | B&B Senior Cup | | | Match report |
| 08-03-1969 | Slough Town | 2-0 | Hornchurch | League | | | Match report |
| 03-03-1969 | Maidenhead United | 0-0 | Slough Town | League | | | Match report |
| 25-02-1969 | Chesham United | 2-3 | Slough Town | Premier Midweek FL | | | Match report |
| 22-02-1969 | Slough Town | 4-3 | Southall | League | | | Match report |
| 18-02-1969 | Cheshunt | 1-4 | Slough Town | League | | | Match report |
| 04-02-1969 | Hemel Hempstead Town | 1-4 | Slough Town | Premier Midweek FL | | | Match report |
| 21-12-1968 | Slough Town | 2-1 | Walton & Hersham | FA Amateur Cup | | | Match report |
| 09-12-1968 | Slough Town | 1-0 | Woking | Wycombe Floodlit Lge. | | | Match report |
| 07-12-1968 | Slough Town | 4-0 | Harwich | League | | | Match report |
| 26-11-1968 | Finchley | 0-4 | Slough Town | Premier Midweek FL | | | Match report |
| 18-11-1968 | Woking | 2-0 | Slough Town | Wycombe Floodlit Lge. | | | Match report |
| 13-11-1968 | Wembley | 3-0 | Slough Town | Premier Midweek FL | | | Match report |
| 09-11-1968 | Finchley | 1-1 | Slough Town | League | | | Match report |
| 06-11-1968 | Wealdstone | 2-0 | Slough Town | FA Cup | | | Match report |
| 02-11-1968 | Slough Town | 1-1 | Wealdstone | FA Cup | | | Match report |
| 29-10-1968 | St Albans City | 2-1 | Slough Town | Premier Midweek FL | | | Match report |
| 26-10-1968 | Slough Town | 1-1 | Hayes | League | | | Match report |
| 23-10-1968 | Slough Town | 4-2 | Hemel Hempstead Town | Premier Midweek FL | | | Match report |
| 19-10-1968 | Slough Town | 2-0 | Bishop's Stortford | FA Cup | | | Match report |
| 12-10-1968 | Dagenham | 3-2 | Slough Town | League | | | Match report |
| 09-10-1968 | Slough Town | 2-1 | Hillingdon | Premier Midweek FL | | | Match report |
| 05-10-1968 | Slough Town | 2-1 | Hendon | FA Cup | | | Match report |
| 28-09-1968 | Grays Athletic | 2-4 | Slough Town | League | | | Match report |
| 21-09-1968 | Slough Town | 2-1 | Feltham | FA Cup | | | Match report |
| 14-09-1968 | Leatherhead | 2-3 | Slough Town | League | | | Match report |
| 11-09-1968 | Dagenham | 2-1 | Slough Town | Mithras Cup | | | Match report |
| 07-09-1968 | Slough Town | 2-2 | Cheshunt | League | | | Match report |
Slough Town FC is not responsible for content produced on external websites | Copyright Slough Town FC 2023