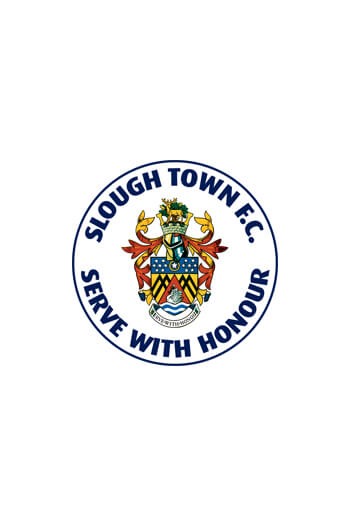 Position:
Defender
Bio
Full Back/WingHalf. Square shouldered, hard tackling defender. Represented Great Britain in the Olympic Games in 1960.
Won 16 England Amateur Caps while with Barnet and Hendon Also played for Enfield. Joined Slough in November 1968. Moved back to Hendon in summer 1970 but quickly returned to play a few games under Tommy Lawrence before leaving for Sutton United in October.
Retired from playing for Guildford City to return to the Rebels as manager in summer 1973 and achieved promotion to the Premier Division in their first season as members of the Isthmian League.
Mens
| First Appearance | Appearances | First Goal | Goals |
| --- | --- | --- | --- |
| 20-11-1968 vs Chesham United | 89 | 22-03-1969 vs Walton & Hersham | 4 |
History
| Match Date | Home | Score | Away | Competition | Goals | Cards | |
| --- | --- | --- | --- | --- | --- | --- | --- |
| 03-10-1970 | Slough Town | 0-2 | Walton & Hersham | League | | | Match report |
| 26-09-1970 | Slough Town | 2-0 | Wembley | League | | | Match report |
| 21-09-1970 | Slough Town | 2-0 | Tilbury | FA Cup | | | Match report |
| 19-09-1970 | Tilbury | 1-1 | Slough Town | FA Cup | | | Match report |
| 15-09-1970 | Maidenhead United | 1-0 | Slough Town | Premier Midweek FL | | | Match report |
| 12-09-1970 | Slough Town | 3-0 | Harwich | League | | | Match report |
| 07-05-1970 | Marlow | 2-1 | Slough Town | Wycombe Floodlit Lge. | | | Match report |
| 25-04-1970 | Slough Town | 0-0 | Leatherhead | League | | | Match report |
| 22-04-1970 | Crawley Town | 0-2 | Slough Town | Premier Midweek FL | | | Match report |
| 20-04-1970 | Slough Town | 7-0 | Redhill | Premier Midweek FL | | | Match report |
| 15-04-1970 | Slough Town | 3-0 | Windsor & Eton | Windsor Hosp. | | | Match report |
| 10-04-1970 | Redhill | 0-1 | Slough Town | League | | | Match report |
| 08-04-1970 | Slough Town | 2-1 | Dagenham | League | | | Match report |
| 30-03-1970 | Walton & Hersham | 1-5 | Slough Town | League | | | Match report |
| 28-03-1970 | Slough Town | 0-0 | Finchley | League | | | Match report |
| 21-03-1970 | Leatherhead | 0-2 | Slough Town | League | | | Match report |
| 18-03-1970 | Slough Town | 0-1 | Woking | Premier Midweek FL | | | Match report |
| 14-03-1970 | Cheshunt | 0-1 | Slough Town | League | | | Match report |
| 10-03-1970 | Walton & Hersham | 3-2 | Slough Town | Premier Midweek FL | | | Match report |
| 28-02-1970 | Skelmersdale | 3-0 | Slough Town | FA Amateur Cup | | | Match report |
| 21-02-1970 | Slough Town | 0-0 | Skelmersdale | FA Amateur Cup | | | Match report |
| 11-02-1970 | Slough Town | 2-3 | Addlestone | Premier Midweek FL | | | Match report |
| 07-02-1970 | Slough Town | 2-0 | Alvechurch | FA Amateur Cup | | | Match report |
| 31-01-1970 | Alvechurch | 2-2 | Slough Town | FA Amateur Cup | | | Match report |
| 24-01-1970 | Maidenhead United | 3-1 | Slough Town | B&B Senior Cup | | | Match report |
| 20-01-1970 | Addlestone | 0-3 | Slough Town | Wycombe Floodlit Lge. | | | Match report |
| 17-01-1970 | Slough Town | 4-1 | Wembley | League | | | Match report |
| 10-01-1970 | Slough Town | 2-0 | Aveley | FA Amateur Cup | | | Match report |
| 03-01-1970 | Slough Town | 0-1 | Walton & Hersham | League | | | Match report |
| 27-12-1969 | Finchley | 1-5 | Slough Town | League | | | Match report |
| 20-12-1969 | Slough Town | 5-0 | Eastbourne Utd | League | | | Match report |
| 13-12-1969 | Chesham United | 2-3 | Slough Town | FA Amateur Cup | | | Match report |
| 08-12-1969 | Slough Town | 2-1 | Walton & Hersham | Premier Midweek FL | | | Match report |
| 06-12-1969 | Harwich | 0-1 | Slough Town | League | | | Match report |
| 02-12-1969 | Woking | 2-3 | Slough Town | Premier Midweek FL | | | Match report |
| 26-11-1969 | Slough Town | 3-0 | Wokingham Town | Premier Midweek FL | | | Match report |
| 22-11-1969 | Slough Town | 3-3 | Harwich | League | | | Match report |
| 19-11-1969 | Slough Town | 2-0 | Crawley Town | Premier Midweek FL | | | Match report |
| 15-11-1969 | Bishop's Stortford | 1-0 | Slough Town | League | | | Match report |
| 11-11-1969 | Addlestone | 0-1 | Slough Town | Premier Midweek FL | | | Match report |
| 08-11-1969 | Slough Town | 0-0 | Redhill | League | | | Match report |
| 01-11-1969 | Grays Athletic | 0-0 | Slough Town | League | | | Match report |
| 25-10-1969 | Slough Town | 3-0 | Tilbury | League | | | Match report |
| 18-10-1969 | Eastbourne Utd | 0-4 | Slough Town | League | | | Match report |
| 15-10-1969 | Redhill | 1-3 | Slough Town | Premier Midweek FL | | | Match report |
| 29-09-1969 | Wokingham Town | 1-2 | Slough Town | Premier Midweek FL | | | Match report |
| 27-09-1969 | Slough Town | 1-1 | Cheshunt | League | | | Match report |
| 20-09-1969 | Hertford Town | 1-0 | Slough Town | FA Cup | | | Match report |
| 16-09-1969 | Maidenhead United | 1-4 | Slough Town | League | | | Match report |
| 13-09-1969 | Slough Town | 2-2 | Hayes | League | | | Match report |
| 30-08-1969 | Tilbury | 2-1 | Slough Town | League | | | Match report |
| 27-08-1969 | Slough Town | 0-0 | Maidenhead United | League | | | Match report |
| 23-08-1969 | Dagenham | 1-1 | Slough Town | League | | | Match report |
| 19-08-1969 | Southall | 0-1 | Slough Town | League | | | Match report |
| 16-08-1969 | Slough Town | 1-2 | Bishop's Stortford | League | | | Match report |
| 18-05-1969 | Windsor & Eton | 1-1 | Slough Town | Windsor Hosp. | | | Match report |
| 09-05-1969 | Slough Town | 0-2 | Wokingham Town | Unknown Cup | | | Match report |
| 03-05-1969 | Hayes | 1-0 | Slough Town | League | | | Match report |
| 30-04-1969 | Slough Town | 2-1 | Dagenham | League | | | Match report |
| 25-04-1969 | Walton & Hersham | 0-3 | Slough Town | League | | | Match report |
| 19-04-1969 | Hounslow | 2-3 | Slough Town | League | | | Match report |
| 12-04-1969 | Slough Town | 3-0 | Wembley | League | | | Match report |
| 07-04-1969 | Slough Town | 0-1 | Wokingham Town | B&B Senior Cup | | | Match report |
| 31-03-1969 | Hillingdon | 2-0 | Slough Town | Premier Midweek FL | | | Match report |
| 29-03-1969 | Bishop's Stortford | 1-3 | Slough Town | League | | | Match report |
| 26-03-1969 | Slough Town | 3-2 | Wembley | Premier Midweek FL | | | Match report |
| 24-03-1969 | Slough Town | 0-0 | St Albans City | Premier Midweek FL | | | Match report |
| 22-03-1969 | Slough Town | 2-2 | Walton & Hersham | League | | | Match report |
| 19-03-1969 | Slough Town | 3-0 | Redhill | League | | | Match report |
| 15-03-1969 | Wolverton | 2-3 | Slough Town | B&B Senior Cup | | | Match report |
| 08-03-1969 | Slough Town | 2-0 | Hornchurch | League | | | Match report |
| 05-03-1969 | Slough Town | 6-1 | Finchley | Premier Midweek FL | | | Match report |
| 03-03-1969 | Maidenhead United | 0-0 | Slough Town | League | | | Match report |
| 25-02-1969 | Chesham United | 2-3 | Slough Town | Premier Midweek FL | | | Match report |
| 22-02-1969 | Slough Town | 4-3 | Southall | League | | | Match report |
| 18-02-1969 | Cheshunt | 1-4 | Slough Town | League | | | Match report |
| 08-02-1969 | Marlow | 0-1 | Slough Town | B&B Senior Cup | | | Match report |
| 04-02-1969 | Hemel Hempstead Town | 1-4 | Slough Town | Premier Midweek FL | | | Match report |
| 01-02-1969 | Whitley Bay | 3-2 | Slough Town | FA Amateur Cup | | | Match report |
| 25-01-1969 | Wembley | 0-1 | Slough Town | League | | | Match report |
| 18-01-1969 | Slough Town | 2-1 | Grays Athletic | League | | | Match report |
| 11-01-1969 | Slough Town | 4-0 | Hitchin Town | FA Amateur Cup | | | Match report |
| 04-01-1969 | Slough Town | 1-0 | Bishop's Stortford | League | | | Match report |
| 21-12-1968 | Slough Town | 2-1 | Walton & Hersham | FA Amateur Cup | | | Match report |
| 14-12-1968 | Walton & Hersham | 2-2 | Slough Town | FA Amateur Cup | | | Match report |
| 07-12-1968 | Slough Town | 4-0 | Harwich | League | | | Match report |
| 26-11-1968 | Finchley | 0-4 | Slough Town | Premier Midweek FL | | | Match report |
| 23-11-1968 | Redhill | 1-4 | Slough Town | League | | | Match report |
| 20-11-1968 | Slough Town | 1-1 | Chesham United | Premier Midweek FL | | | Match report |
Slough Town FC is not responsible for content produced on external websites | Copyright Slough Town FC 2023