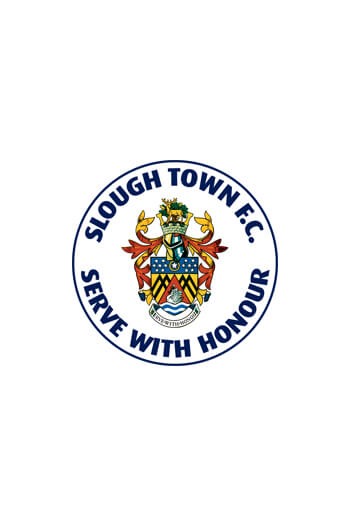 Position:
Defender
Bio
Inside Forward/CentreHalf.
Les was playing at the age of ten a game far beyond his years for the boys of Montem School and later for the Technical School and the District XI in the English Schools Shield matches.
From school to youth football when he captained the NABC international XI and finally to the "Rebels", where he has played most of his senior football and gained representative honours on two occasions for Berks & Bucks.
An outstanding midfielder, possessed of great passing ability and a powerful shot, who made his debut for Slough in October 1965 but who was prevented from playing for the club for the second half of that season after a protest against his registration by his former club, Rainbow FC was upheld.
He rejoined in summer 1966 and remained a first team regular for the next four seasons, becoming one of the most popular and consistent players ever to appear in a Rebels' shirt.
He left the club for a brief spell at Wycombe Wanderers in summer 1970 and subsequently played for both Hayes, again under Bob Gibbs' management, and Wokingham Town.
His brother, Jim Hartridge, also played for Slough.
Recognised generally as one of the finest schemers in the amateur game,
it was absurd that Les is not an automatic choice for the County and a current member of the full international squad.
A heating engineer by profession Football, girlfriend and evenings training and at Slough College, Les has little time for much else; he nevertheless enjoys music, good films. good food and pints of lime and lemon after the game. Professional football? "No for me, thank you'" he answered.
Mens
| First Appearance | Appearances | First Goal | Goals |
| --- | --- | --- | --- |
| 19-10-1965 vs Maidenhead United | 237 | 08-11-1965 vs Oxford City | 31 |
History
| Match Date | Home | Score | Away | Competition | Goals | Cards | |
| --- | --- | --- | --- | --- | --- | --- | --- |
| 07-05-1970 | Marlow | 2-1 | Slough Town | Wycombe Floodlit Lge. | | | Match report |
| 25-04-1970 | Slough Town | 0-0 | Leatherhead | League | | | Match report |
| 22-04-1970 | Crawley Town | 0-2 | Slough Town | Premier Midweek FL | | | Match report |
| 20-04-1970 | Slough Town | 7-0 | Redhill | Premier Midweek FL | | | Match report |
| 10-04-1970 | Redhill | 0-1 | Slough Town | League | | | Match report |
| 08-04-1970 | Slough Town | 2-1 | Dagenham | League | | | Match report |
| 30-03-1970 | Walton & Hersham | 1-5 | Slough Town | League | | | Match report |
| 28-03-1970 | Slough Town | 0-0 | Finchley | League | | | Match report |
| 23-03-1970 | Guildford City | 2-1 | Slough Town | Premier Midweek FL | | | Match report |
| 21-03-1970 | Leatherhead | 0-2 | Slough Town | League | | | Match report |
| 18-03-1970 | Slough Town | 0-1 | Woking | Premier Midweek FL | | | Match report |
| 14-03-1970 | Cheshunt | 0-1 | Slough Town | League | | | Match report |
| 10-03-1970 | Walton & Hersham | 3-2 | Slough Town | Premier Midweek FL | | | Match report |
| 07-03-1970 | Hayes | 2-1 | Slough Town | League | | | Match report |
| 28-02-1970 | Skelmersdale | 3-0 | Slough Town | FA Amateur Cup | | | Match report |
| 21-02-1970 | Slough Town | 0-0 | Skelmersdale | FA Amateur Cup | | | Match report |
| 31-01-1970 | Alvechurch | 2-2 | Slough Town | FA Amateur Cup | | | Match report |
| 24-01-1970 | Maidenhead United | 3-1 | Slough Town | B&B Senior Cup | | | Match report |
| 17-01-1970 | Slough Town | 4-1 | Wembley | League | | | Match report |
| 10-01-1970 | Slough Town | 2-0 | Aveley | FA Amateur Cup | | | Match report |
| 03-01-1970 | Slough Town | 0-1 | Walton & Hersham | League | | | Match report |
| 27-12-1969 | Finchley | 1-5 | Slough Town | League | | | Match report |
| 20-12-1969 | Slough Town | 5-0 | Eastbourne Utd | League | | | Match report |
| 13-12-1969 | Chesham United | 2-3 | Slough Town | FA Amateur Cup | | | Match report |
| 08-12-1969 | Slough Town | 2-1 | Walton & Hersham | Premier Midweek FL | | | Match report |
| 06-12-1969 | Harwich | 0-1 | Slough Town | League | | | Match report |
| 02-12-1969 | Woking | 2-3 | Slough Town | Premier Midweek FL | | | Match report |
| 26-11-1969 | Slough Town | 3-0 | Wokingham Town | Premier Midweek FL | | | Match report |
| 22-11-1969 | Slough Town | 3-3 | Harwich | League | | | Match report |
| 19-11-1969 | Slough Town | 2-0 | Crawley Town | Premier Midweek FL | | | Match report |
| 15-11-1969 | Bishop's Stortford | 1-0 | Slough Town | League | | | Match report |
| 11-11-1969 | Addlestone | 0-1 | Slough Town | Premier Midweek FL | | | Match report |
| 08-11-1969 | Slough Town | 0-0 | Redhill | League | | | Match report |
| 01-11-1969 | Grays Athletic | 0-0 | Slough Town | League | | | Match report |
| 25-10-1969 | Slough Town | 3-0 | Tilbury | League | | | Match report |
| 18-10-1969 | Eastbourne Utd | 0-4 | Slough Town | League | | | Match report |
| 15-10-1969 | Redhill | 1-3 | Slough Town | Premier Midweek FL | | | Match report |
| 11-10-1969 | Slough Town | 0-1 | Grays Athletic | League | | | Match report |
| 08-10-1969 | Slough Town | 3-2 | Guildford City | Premier Midweek FL | | | Match report |
| 04-10-1969 | Wembley | 0-3 | Slough Town | League | | | Match report |
| 29-09-1969 | Wokingham Town | 1-2 | Slough Town | Premier Midweek FL | | | Match report |
| 27-09-1969 | Slough Town | 1-1 | Cheshunt | League | | | Match report |
| 16-09-1969 | Maidenhead United | 1-4 | Slough Town | League | | | Match report |
| 13-09-1969 | Slough Town | 2-2 | Hayes | League | | | Match report |
| 06-09-1969 | Slough Town | 0-3 | Walton & Hersham | Athenian League Cup | | | Match report |
| 03-09-1969 | Slough Town | 1-0 | Southall | League | | | Match report |
| 30-08-1969 | Tilbury | 2-1 | Slough Town | League | | | Match report |
| 27-08-1969 | Slough Town | 0-0 | Maidenhead United | League | | | Match report |
| 23-08-1969 | Dagenham | 1-1 | Slough Town | League | | | Match report |
| 19-08-1969 | Southall | 0-1 | Slough Town | League | | | Match report |
| 16-08-1969 | Slough Town | 1-2 | Bishop's Stortford | League | | | Match report |
| 09-05-1969 | Slough Town | 0-2 | Wokingham Town | Unknown Cup | | | Match report |
| 07-05-1969 | Slough Town | 3-1 | Hayes | Premier Midweek FL | | | Match report |
| 03-05-1969 | Hayes | 1-0 | Slough Town | League | | | Match report |
| 30-04-1969 | Slough Town | 2-1 | Dagenham | League | | | Match report |
| 25-04-1969 | Walton & Hersham | 0-3 | Slough Town | League | | | Match report |
| 19-04-1969 | Hounslow | 2-3 | Slough Town | League | | | Match report |
| 07-04-1969 | Slough Town | 0-1 | Wokingham Town | B&B Senior Cup | | | Match report |
| 31-03-1969 | Hillingdon | 2-0 | Slough Town | Premier Midweek FL | | | Match report |
| 29-03-1969 | Bishop's Stortford | 1-3 | Slough Town | League | | | Match report |
| 26-03-1969 | Slough Town | 3-2 | Wembley | Premier Midweek FL | | | Match report |
| 24-03-1969 | Slough Town | 0-0 | St Albans City | Premier Midweek FL | | | Match report |
| 22-03-1969 | Slough Town | 2-2 | Walton & Hersham | League | | | Match report |
| 19-03-1969 | Slough Town | 3-0 | Redhill | League | | | Match report |
| 15-03-1969 | Wolverton | 2-3 | Slough Town | B&B Senior Cup | | | Match report |
| 08-03-1969 | Slough Town | 2-0 | Hornchurch | League | | | Match report |
| 05-03-1969 | Slough Town | 6-1 | Finchley | Premier Midweek FL | | | Match report |
| 03-03-1969 | Maidenhead United | 0-0 | Slough Town | League | | | Match report |
| 25-02-1969 | Chesham United | 2-3 | Slough Town | Premier Midweek FL | | | Match report |
| 22-02-1969 | Slough Town | 4-3 | Southall | League | | | Match report |
| 18-02-1969 | Cheshunt | 1-4 | Slough Town | League | | | Match report |
| 08-02-1969 | Marlow | 0-1 | Slough Town | B&B Senior Cup | | | Match report |
| 04-02-1969 | Hemel Hempstead Town | 1-4 | Slough Town | Premier Midweek FL | | | Match report |
| 01-02-1969 | Whitley Bay | 3-2 | Slough Town | FA Amateur Cup | | | Match report |
| 25-01-1969 | Wembley | 0-1 | Slough Town | League | | | Match report |
| 18-01-1969 | Slough Town | 2-1 | Grays Athletic | League | | | Match report |
| 11-01-1969 | Slough Town | 4-0 | Hitchin Town | FA Amateur Cup | | | Match report |
| 04-01-1969 | Slough Town | 1-0 | Bishop's Stortford | League | | | Match report |
| 21-12-1968 | Slough Town | 2-1 | Walton & Hersham | FA Amateur Cup | | | Match report |
| 14-12-1968 | Walton & Hersham | 2-2 | Slough Town | FA Amateur Cup | | | Match report |
| 09-12-1968 | Slough Town | 1-0 | Woking | Wycombe Floodlit Lge. | | | Match report |
| 07-12-1968 | Slough Town | 4-0 | Harwich | League | | | Match report |
| 26-11-1968 | Finchley | 0-4 | Slough Town | Premier Midweek FL | | | Match report |
| 23-11-1968 | Redhill | 1-4 | Slough Town | League | | | Match report |
| 20-11-1968 | Slough Town | 1-1 | Chesham United | Premier Midweek FL | | | Match report |
| 18-11-1968 | Woking | 2-0 | Slough Town | Wycombe Floodlit Lge. | | | Match report |
| 16-11-1968 | Slough Town | 3-1 | Leatherhead | League | | | Match report |
| 13-11-1968 | Wembley | 3-0 | Slough Town | Premier Midweek FL | | | Match report |
| 06-11-1968 | Wealdstone | 2-0 | Slough Town | FA Cup | | | Match report |
| 02-11-1968 | Slough Town | 1-1 | Wealdstone | FA Cup | | | Match report |
| 29-10-1968 | St Albans City | 2-1 | Slough Town | Premier Midweek FL | | | Match report |
| 26-10-1968 | Slough Town | 1-1 | Hayes | League | | | Match report |
| 23-10-1968 | Slough Town | 4-2 | Hemel Hempstead Town | Premier Midweek FL | | | Match report |
| 19-10-1968 | Slough Town | 2-0 | Bishop's Stortford | FA Cup | | | Match report |
| 28-09-1968 | Grays Athletic | 2-4 | Slough Town | League | | | Match report |
| 21-09-1968 | Slough Town | 2-1 | Feltham | FA Cup | | | Match report |
| 14-09-1968 | Leatherhead | 2-3 | Slough Town | League | | | Match report |
| 11-09-1968 | Dagenham | 2-1 | Slough Town | Mithras Cup | | | Match report |
| 07-09-1968 | Slough Town | 2-2 | Cheshunt | League | | | Match report |
| 04-09-1968 | Slough Town | 1-0 | Hounslow | League | | | Match report |
| 31-08-1968 | Harwich | 1-2 | Slough Town | League | | | Match report |
| 27-08-1968 | Southall | 0-1 | Slough Town | League | | | Match report |
| 24-08-1968 | Slough Town | 3-2 | Finchley | League | | | Match report |
| 21-08-1968 | Slough Town | 0-0 | Maidenhead United | League | | | Match report |
| 17-08-1968 | Hornchurch | 2-1 | Slough Town | League | | | Match report |
| 14-08-1968 | Slough Town | 1-2 | Wycombe Wanderers | Windsor Hosp. | | | Match report |
| 07-05-1968 | Hornchurch | 2-4 | Slough Town | Mithras Cup | | | Match report |
| 05-05-1968 | Windsor & Eton | 5-1 | Slough Town | Windsor Hosp. | | | Match report |
| 04-05-1968 | Slough Town | 4-2 | Leyton | League | | | Match report |
| 01-05-1968 | Dagenham | 2-1 | Slough Town | League | | | Match report |
| 27-04-1968 | Leatherhead | 0-0 | Slough Town | League | | | Match report |
| 24-04-1968 | Slough Town | 4-1 | Hornchurch | Mithras Cup | | | Match report |
| 23-04-1968 | Southall | 0-0 | Slough Town | League | | | Match report |
| 19-04-1968 | Slough Town | 4-0 | Bishop's Stortford | League | | | Match report |
| 15-04-1968 | Wycombe Wanderers | 3-2 | Slough Town | B&B Senior Cup | | | Match report |
| 13-04-1968 | Slough Town | 6-1 | Hornchurch | League | | | Match report |
| 11-04-1968 | Slough Town | 4-0 | Maidenhead United | Wycombe Floodlit Lge. | | | Match report |
| 06-04-1968 | Aylesbury United | 0-1 | Slough Town | B&B Senior Cup | | | Match report |
| 30-03-1968 | Chesham United | 0-2 | Slough Town | B&B Senior Cup | | | Match report |
| 23-03-1968 | Slough Town | 0-0 | Chesham United | B&B Senior Cup | | | Match report |
| 18-03-1968 | Slough Town | 3-1 | Redhill | League | | | Match report |
| 16-03-1968 | Hemel Hempstead Town | 0-2 | Slough Town | League | | | Match report |
| 11-03-1968 | Slough Town | 1-1 | Dagenham | League | | | Match report |
| 09-03-1968 | Slough Town | 3-1 | Leatherhead | League | | | Match report |
| 06-03-1968 | Slough Town | 3-0 | Hertford Town | Mithras Cup | | | Match report |
| 04-03-1968 | Slough Town | 2-0 | Wycombe Wanderers | Wycombe Floodlit Lge. | | | Match report |
| 02-03-1968 | Slough Town | 7-0 | Hemel Hempstead Town | League | | | Match report |
| 28-02-1968 | Slough Town | 0-1 | Walton & Hersham | Premier Midweek FL | | | Match report |
| 24-02-1968 | Hayes | 0-2 | Slough Town | League | | | Match report |
| 21-02-1968 | Tooting | 0-0 | Slough Town | Premier Midweek FL | | | Match report |
| 17-02-1968 | Sutton United | 1-0 | Slough Town | FA Amateur Cup | | | Match report |
| 10-02-1968 | Slough Town | 1-1 | Sutton United | FA Amateur Cup | | | Match report |
| 03-02-1968 | West Auckland | 1-3 | Slough Town | FA Amateur Cup | | | Match report |
| 27-01-1968 | Marlow | 0-4 | Slough Town | B&B Senior Cup | | | Match report |
| 22-01-1968 | Wokingham Town | 0-3 | Slough Town | Wycombe Floodlit Lge. | | | Match report |
| 20-01-1968 | Slough Town | 3-2 | Finchley | FA Amateur Cup | | | Match report |
| 06-01-1968 | Slough Town | 1-2 | Hounslow | League | | | Match report |
| 03-01-1968 | Slough Town | 5-2 | Horsham | Mithras Cup | | | Match report |
| 30-12-1967 | Slough Town | 4-0 | Maidenhead United | League | | | Match report |
| 26-12-1967 | Maidenhead United | 0-4 | Slough Town | League | | | Match report |
| 22-12-1967 | Slough Town | 5-2 | Southall | Wycombe Floodlit Lge. | | | Match report |
| 18-12-1967 | Wycombe Wanderers | 1-5 | Slough Town | Wycombe Floodlit Lge. | | | Match report |
| 16-12-1967 | Slough Town | 4-1 | Hoddesdon | FA Amateur Cup | | | Match report |
| 02-12-1967 | Harwich | 1-3 | Slough Town | League | | | Match report |
| 29-11-1967 | Slough Town | 2-0 | Tooting | Premier Midweek FL | | | Match report |
| 25-11-1967 | Slough Town | 5-0 | Grays Athletic | League | | | Match report |
| 22-11-1967 | Slough Town | 7-1 | Crawley Town | Premier Midweek FL | | | Match report |
| 18-11-1967 | Walton & Hersham | 0-2 | Slough Town | League | | | Match report |
| 15-11-1967 | Slough Town | 2-1 | Guildford City | Premier Midweek FL | | | Match report |
| 11-11-1967 | Hornchurch | 0-1 | Slough Town | League | | | Match report |
| 07-11-1967 | Walton & Hersham | 0-2 | Slough Town | Premier Midweek FL | | | Match report |
| 04-11-1967 | Slough Town | 9-1 | Southall | League | | | Match report |
| 01-11-1967 | Leytonstone | 2-1 | Slough Town | FA Cup | | | Match report |
| 28-10-1967 | Slough Town | 2-2 | Leytonstone | FA Cup | | | Match report |
| 21-10-1967 | Finchley | 1-2 | Slough Town | League | | | Match report |
| 14-10-1967 | Slough Town | 5-1 | Bishop's Stortford | FA Cup | | | Match report |
| 11-10-1967 | Slough Town | 3-3 | Leatherhead | Premier Midweek FL | | | Match report |
| 07-10-1967 | Leyton | 0-4 | Slough Town | League | | | Match report |
| 03-10-1967 | Horsham | 2-2 | Slough Town | Premier Midweek FL | | | Match report |
| 30-09-1967 | Slough Town | 3-0 | Hertford Town | FA Cup | | | Match report |
| 23-09-1967 | Hounslow | 1-3 | Slough Town | League | | | Match report |
| 20-09-1967 | Slough Town | 1-0 | Windsor & Eton | Westminster Hospital Cup | | | Match report |
| 16-09-1967 | Slough Town | 3-0 | Corinthian Casuals | FA Cup | | | Match report |
| 09-09-1967 | Slough Town | 3-0 | Walton & Hersham | League | | | Match report |
| 06-09-1967 | Slough Town | 2-0 | Hayes | League | | | Match report |
| 02-09-1967 | Grays Athletic | 1-4 | Slough Town | League | | | Match report |
| 28-08-1967 | Redhill | 3-3 | Slough Town | League | | | Match report |
| 26-08-1967 | Slough Town | 6-2 | Harwich | League | | | Match report |
| 23-08-1967 | Slough Town | 2-2 | Finchley | League | | | Match report |
| 19-08-1967 | Bishop's Stortford | 1-2 | Slough Town | League | | | Match report |
| 17-05-1967 | Slough Town | 1-0 | Hendon | Benevolent Fund | | | Match report |
| 07-05-1967 | Windsor & Eton | 1-1 | Slough Town | Windsor Hosp. | | | Match report |
| 29-04-1967 | Grays Athletic | 4-1 | Slough Town | League | | | Match report |
| 26-04-1967 | Slough Town | 2-1 | Leatherhead | League | | | Match report |
| 22-04-1967 | Dagenham | 1-0 | Slough Town | League | | | Match report |
| 19-04-1967 | Slough Town | 0-0 | Hemel Hempstead Town | League | | | Match report |
| 17-04-1967 | Maidenhead United | 2-1 | Slough Town | Wycombe Floodlit League | | | Match report |
| 15-04-1967 | Harwich | 1-5 | Slough Town | League | | | Match report |
| 10-04-1967 | Slough Town | 1-0 | Maidenhead United | Wycombe Floodlit League | | | Match report |
| 08-04-1967 | Slough Town | 1-1 | Southall | League | | | Match report |
| 06-04-1967 | Oxford City | 6-1 | Slough Town | Wycombe Floodlit League | | | Match report |
| 04-04-1967 | Walton & Hersham | 1-2 | Slough Town | League | | | Match report |
| 01-04-1967 | Slough Town | 2-1 | Harwich | League | | | Match report |
| 29-03-1967 | Slough Town | 3-1 | Oxford City | Wycombe Floodlit League | | | Match report |
| 27-03-1967 | Leyton | 2-0 | Slough Town | League | | | Match report |
| 25-03-1967 | Slough Town | 0-2 | Dagenham | League | | | Match report |
| 22-03-1967 | Edgware | 1-4 | Slough Town | League | | | Match report |
| 18-03-1967 | Worthing | 0-4 | Slough Town | League | | | Match report |
| 14-03-1967 | Leatherhead | 1-0 | Slough Town | League | | | Match report |
| 11-03-1967 | Slough Town | 1-0 | Worthing | League | | | Match report |
| 08-03-1967 | Hemel Hempstead Town | 1-0 | Slough Town | League | | | Match report |
| 04-03-1967 | Skelmersdale | 1-0 | Slough Town | FA Amateur Cup | | | Match report |
| 25-02-1967 | Slough Town | 2-2 | Skelmersdale | FA Amateur Cup | | | Match report |
| 11-02-1967 | Southall | 0-1 | Slough Town | FA Amateur Cup | | | Match report |
| 04-02-1967 | Slough Town | 4-0 | Chalfont St Peter | B&B Senior Cup | | | Match report |
| 28-01-1967 | Harwich | 0-2 | Slough Town | FA Amateur Cup | | | Match report |
| 21-01-1967 | Hitchin Town | 1-3 | Slough Town | FA Amateur Cup | | | Match report |
| 18-01-1967 | Slough Town | 1-1 | Finchley | League | | | Match report |
| 14-01-1967 | Slough Town | 1-1 | Hitchin Town | FA Amateur Cup | | | Match report |
| 31-12-1966 | Maidenhead United | 1-1 | Slough Town | League | | | Match report |
| 26-12-1966 | Slough Town | 4-5 | Maidenhead United | League | | | Match report |
| 17-12-1966 | Witney | 0-4 | Slough Town | FA Amateur Cup | | | Match report |
| 13-12-1966 | Maidenhead United | 2-0 | Slough Town | Mithras Cup | | | Match report |
| 03-12-1966 | Hayes | 0-1 | Slough Town | League | | | Match report |
| 26-11-1966 | Slough Town | 6-0 | Hounslow | League | | | Match report |
| 19-11-1966 | Bishop's Stortford | 0-2 | Slough Town | League | | | Match report |
| 14-11-1966 | Slough Town | 0-1 | Maidenhead United | Mithras Cup | | | Match report |
| 12-11-1966 | Slough Town | 1-1 | Grays Athletic | League | | | Match report |
| 05-11-1966 | Marlow | 1-2 | Slough Town | FA Amateur Cup | | | Match report |
| 29-10-1966 | Slough Town | 7-0 | Hazells | FA Amateur Cup | | | Match report |
| 22-10-1966 | Hazells | 2-2 | Slough Town | FA Amateur Cup | | | Match report |
| 18-10-1966 | Southall | 1-0 | Slough Town | Wycombe Floodlit League | | | Match report |
| 15-10-1966 | Slough Town | 4-1 | Bishop's Stortford | League | | | Match report |
| 08-10-1966 | Bracknell Town | 0-4 | Slough Town | FA Amateur Cup | | | Match report |
| 03-10-1966 | Slough Town | 1-4 | Wycombe Wanderers | Wycombe Floodlit League | | | Match report |
| 01-10-1966 | Finchley | 3-2 | Slough Town | FA Cup | | | Match report |
| 24-09-1966 | Hounslow | 2-0 | Slough Town | League | | | Match report |
| 17-09-1966 | Clapton | 0-2 | Slough Town | FA Cup | | | Match report |
| 10-09-1966 | Slough Town | 3-2 | Hayes | League | | | Match report |
| 07-09-1966 | Slough Town | 1-2 | Edgware | League | | | Match report |
| 03-09-1966 | Slough Town | 2-0 | Dagenham | FA Cup | | | Match report |
| 29-08-1966 | Slough Town | 3-1 | Walton & Hersham | League | | | Match report |
| 27-08-1966 | Finchley | 1-0 | Slough Town | League | | | Match report |
| 23-08-1966 | Southall | 2-0 | Slough Town | League | | | Match report |
| 20-08-1966 | Slough Town | 3-2 | Leyton | League | | | Match report |
| 21-12-1965 | Wycombe Wanderers | 0-2 | Slough Town | Wycombe Floodlit League | | | Match report |
| 18-12-1965 | Slough Town | 10-0 | Carshalton Ath | League | | | Match report |
| 04-12-1965 | Hayes | 1-2 | Slough Town | League | | | Match report |
| 27-11-1965 | Slough Town | 1-2 | Hemel Hempstead Town | FA Amateur Cup | | | Match report |
| 20-11-1965 | Dagenham | 5-3 | Slough Town | League | | | Match report |
| 13-11-1965 | Slough Town | 3-0 | Walton & Hersham | League | | | Match report |
| 08-11-1965 | Slough Town | 2-1 | Oxford City | Mithras Cup | | | Match report |
| 06-11-1965 | Chalfont St Peter | 0-1 | Slough Town | FA Amateur Cup | | | Match report |
| 30-10-1965 | Slough Town | 0-3 | Hounslow | League | | | Match report |
| 27-10-1965 | Oxford City | 6-1 | Slough Town | Mithras Cup | | | Match report |
| 23-10-1965 | Wokingham Town | 0-3 | Slough Town | FA Amateur Cup | | | Match report |
| 19-10-1965 | Maidenhead United | 1-1 | Slough Town | Wycombe Floodlit League | | | Match report |
Slough Town FC is not responsible for content produced on external websites | Copyright Slough Town FC 2023