Published: Sunday, March 12th 2017
Super Kev testimonial planned
Written by John Porter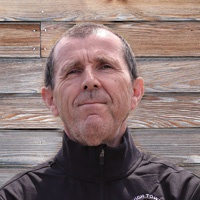 A testimonial match is planned for legendary club physio Kevin McGoldrick.
---
The club are pleased to announce that "Super" Kevin McGoldrick is going to be awarded a testimonial game.
The game will be a small token of recognition for the unparalleled service and dedication which Kevin has given to the football club and wider community for over three decades.
Just over a month ago Kevin was publicly recognised for his work by being awarded a Lifetime Achievement Award at the Get Berkshire Active Awards.
A testimonial committee is being formed and will be responsible for the planning and organisation for the event. The game will be played within pre-season build up for the 2017/18 season. Further details concerning the game will be released in due course.